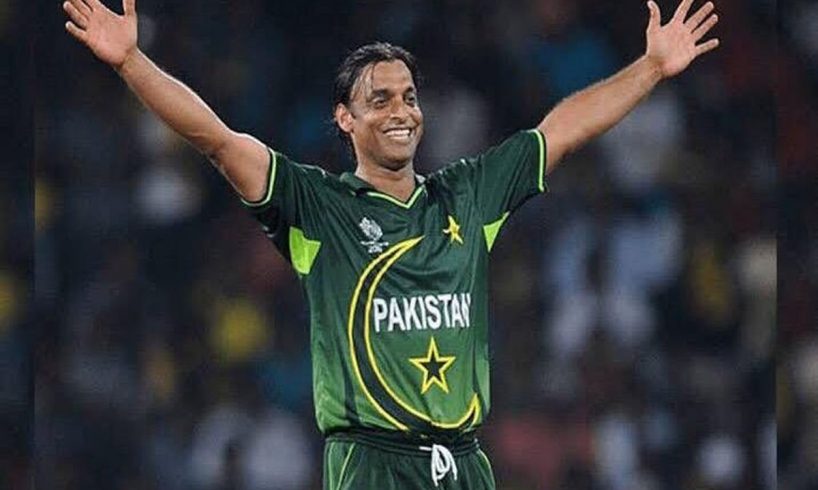 YDNews| Cricket
Cricket: Former Pakistani fast bowler Shoaib Akhtar has proposed a 3-match ODI series between India and Pakistan to raise funds to fight Coronavirus in both the countries. Because of the diplomatic issues between the two nations, they have not played any bilateral series since 2012. Also, the last test series between Indian and Pakistan was played in 2007. After the Mumbai terror attacks in 2008, no test series have been played between India and Pakistan.
Since then, the audience has seen India versus Pakistan matches in ICC events or Asia Cup only. Shoaib Akhtar reportedly said, "In this time of crisis, I want to propose a three-match series in which for the first time, neither country would be upset at the outcomes of the games."
Further, he said, "If Virat Kohli hits a century, we will be happy. If Babar Azam hits a century, you will be happy. Both teams will be winners irrespective of whatever happens on the field."
"You are bound to get massive viewership for the games. For the first time, both the nations will play for each other. Whatever amount will be generated from the series, it can be equally donated to the government of India and Pakistan to fight the pandemic," Akhtar said.
Also read: Zoa Morani shares her deal with coronavirus and how she tackles it
He suggested that the games can be organized at some neutral location like Dubai and charter planes can be arranged for the players.
As everyone is sitting at their home right now, the matches will get great viewership, he said. Akhtar reportedly said If India could arrange 10,000 ventilators for Pakistan, the country would remember this gesture forever. In return, they can only propose the matches.
He also criticized the people who trolled Harbhajan Singh and Yuvraj Singh for requesting to donate to Shahid Afridi's charity foundation.
Akhtar reportedly said, "It was inhumane of them to criticize Harbhajan And Yuvraj. It is not about the countries right now but about humanity."