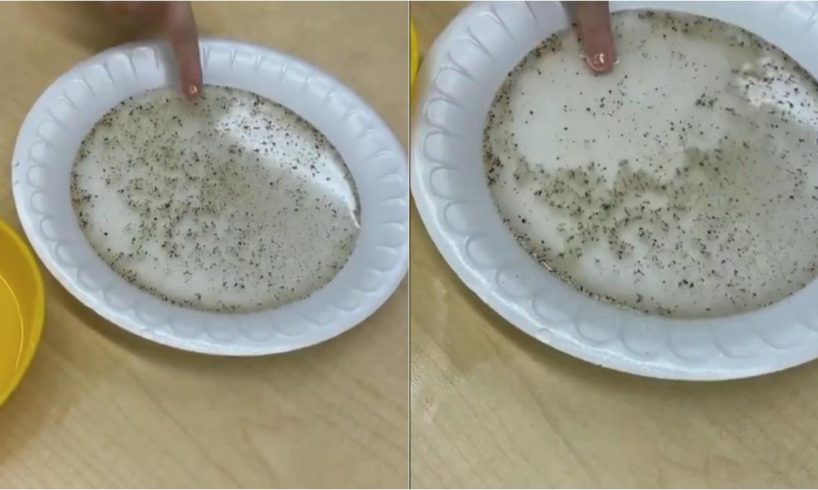 YDNews| 03:35 pm| One-minute read
Coronavirus: Recently, a video went viral of a school teacher explaining the importance of washing hands to little children in the time of Coronavirus scare.
While more than 4,900 deaths have been recorded and over 1,38,000 coronavirus-positive cases have been reported all over the world, everybody is trying to perform the precautionary measures in order to stop the spread of Covid-19.
The teacher in the forementioned clip has very briefly explained the importance of washing hands frequently. If you watch this video, you'll understand yourself. The clip was shared on Twitter by Lee Trott.
Have a look at the video:
After the video went viral, several Twitter users appreciated the noble step to make students practically understand why they are being continuously asked to wash hands frequently.
The teacher very perfectly explains how soap repulses the virus from our hands. The video clip has a dish filled with pepper flakes floating in the water which represents the virus. The teacher is heard asking a student to dip her finger in the virus filled dish.
Further, she asks the student to take her finger out. As she does so, few virus flakes are observed on her finger, then she is asked to dip her finger in the soap water and again dip the finger in water with the virus. The pepper flakes repulse by the soapy finger.
The change in the education system is required so as to provide students practical exposure to the precautions mentioned and this teacher has surely set an example for all.