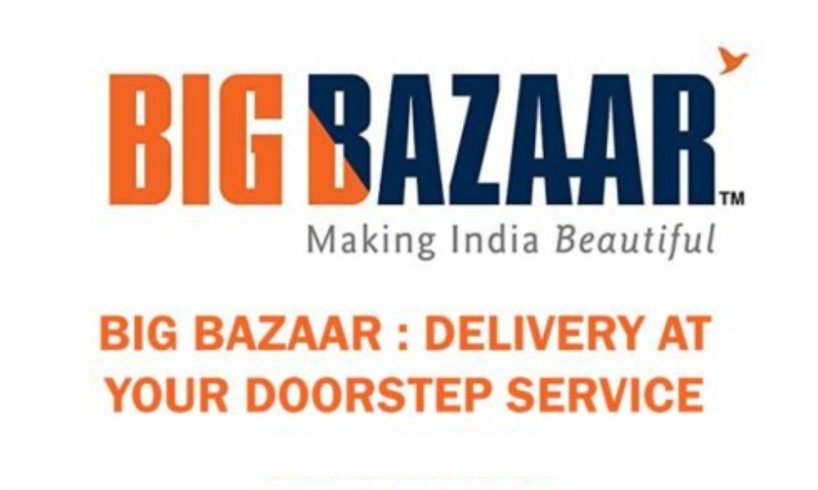 YDNews| 09:10 pm| One-minute read
Big Bazaar: Amid the Coronavirus outbreak, the major online delivery spaces have suspended their services. But supermarket chain Big Bazaar is now offering doorstep delivery services in major cities like New Delhi, Mumbai, Bengaluru, and Gurugram.
According to the reports, within a few hours of the announcement, the company was flooded with calls forcing the company to offer a statement on Wednesday.
"In light of the recent announcement, we are receiving an unprecedented number of requests for doorstep delivery. There could be a delay due to the restrictions on movements."
Also read: Coronavirus: Fear strikes Ludhiana, after Ludhiana steel owner Ashok Jain's wife Sangeeta Jain tests positive of disease
The reports say that other than the above-mentioned cities, the services are available in Ranchi, Noida, Ghaziabad, Uttarakhand, Madhya Pradesh, Himachal Pradesh, Punjab, Haryana, Gujarat, and Rajasthan.
The other food delivery companies like Swiggy and Zomato have temporarily stopped working as a precautionary measure to stop COVID-19 transmission.
In a statement regarding the 21 days official lockdown, the government said that shops including ration shops (under PDS), dealing in food items, groceries, fruits, and vegetables, milk booths and dairy, meat and fish, animal fodder can remain open.
Future Retail currently has a footfall of 35 crore people across its retail networks like Big Bazaar and Foodhall across the country. The reports say that this retail network has 1500 stores in more than 400 cities and it covers around 16 million square feet of retail space.
This year in January, Amazon India, and Future Retail Ltd announced long-term agreements to expand the reach of Future retail stores and brands through Amazon India marketplace.