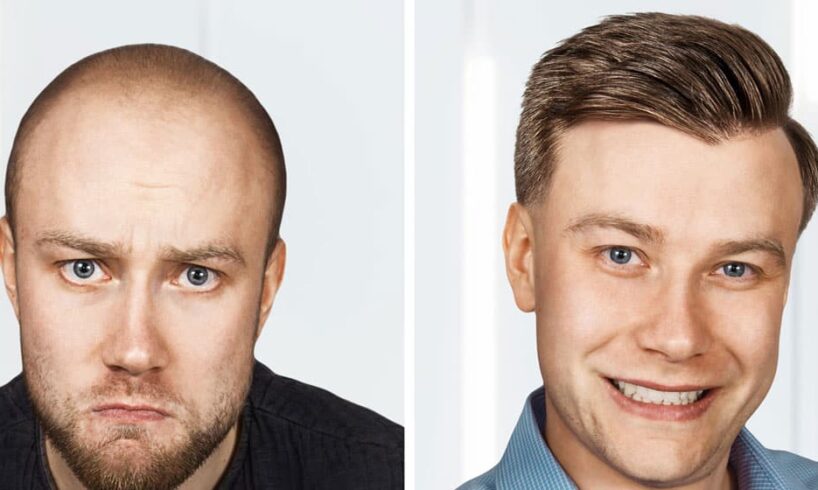 Hair transplant in Ludhiana: Losing hair is like losing the most precious part of your body, it leaves you incomplete. However, in a world where technology has taken a whole new turn, there is no problem that does not come with its solutions. Hair transplant is a surgical procedure that is used to treat baldness and hair loss by transplanting your hair follicles from one scalp area to another which does not have good growth. Want to know about the best hair transplant clinics in Ludhiana? Read this article to unveil about them:
Gupta Hair Transplant
Serving the cause of hair loss problems among men and women in India, Dr Gupta started his hair transplant surgery career back in 2007 in order to offer a permanent hair restoration solution to everyone. With its high expertise, advanced technological machines, top-class services and best techniques, Gupta hair transplant is one of the best hair transplant clinics in Ludhiana.
Address: 1343 Gurudwara Road,Near Kali Mata Mandir Choti Haibowal Ludhiana
AK Clinic Hair transplant in Ludhiana
Offering a variety of cosmetic surgery services AK clinics were founded with a vision of transforming the looks of human beings. It offers excellent treatments at affordable costs without leaving any stone unturned for thousands of patients every year. Moreover, AK Clinic has the world's best team, excellent infrastructure, outstanding counselling sessions, along with a great record of positive results. Each and every team member is an individual in their respective field. Practising hair growth therapy with great abilities and techniques. AK clinic is known to be the pioneer of FUE hair transplants in India.
Address: 51-E, Sarabha Nagar, Ludhiana, Punjab
Profile Forte
Furthermore, Profile Forte is one of Ludhiana's best hair transplant and cosmetic centres. Profile Forte has the expertise of a team consisting of highly skilful surgeons who are highly specialised in performing numerous surgeries not only for hair transplants but for other cosmetic procedures too. Profile Forte centre is backed by its state-of-the-art, technology and years of experience.
Address: Profile Forte: 1753 New Prem Nagar, opp PAU Near Hathi complex, close to Akash institute Ludhiana, Punjab 141001
Satyam Hair Transplant
If hair loss concerns you then you have another option in Ludhiana. Satyam hair transplant can offer you great hair transplant results with 100% safety. No matter if your hair loss is due to any specific reason, even a prolonged medical problem, Satyam hair transplant can help you deal with it with its best hair transplant techniques, giving you the most feasible results with utmost satisfaction.
Address: 862/2 Krishna Nagar Near Aarti Chowk, Ludhiana 141001, Punjab, India
Hair transplant surgery is considered to be generally effective and safe. However, you must choose qualified and experienced surgeons in order to minimize risks and get the best outcomes for your hair loss problems.