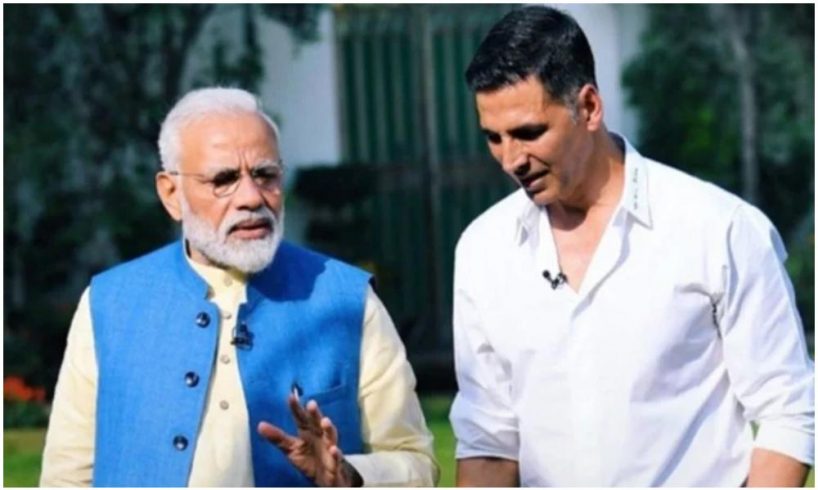 YDNews| "Akshay Kumar donates Rs 25 crore"| One-minute read
Akshay Kumar: The 21 days lockdown to fight Coronavirus has brought the country to a standstill. Many celebrities have come forward to do their part and spread awareness about the deadly disease. Also, they have been appealing the fans to follow the rules put up by the government.
Akshay Kumar donates Rs 25 crore
On March 28, PM Narendra Modi announced CARES fund to eradicate Coronavirus from the country. Bollywood star Akshay Kumar is one of the first celebrities to contribute to this fund. He has donated Rs 25 crore to PM-CARES fund.
He made the announcement about the same on his Twitter handle. While sharing the news, the actor quote, "This is the time when all that matters is the lives of our people. And we need to do anything and everything it takes. I pledge to contribute Rs 25 crores from my savings to @narendramodi Ji's PM-CARES Fund. Let's save lives, Jaan hai to Jahan hai."
Have a look at Akshay Kumar's Tweet:
The number of COVID-19 positive cases have crossed 900 marks in India. 21 people have lost their lives due to Coronavirus.
Coronavirus burger: Chef in Hanoi makes to boost the morale of patients| READ DETAILS INSIDE
Announcing the CARES fund, Prime Minister Narendra Modi said that this fund will help the Indian citizens during these tough times in the future. He also informed me that the CARES fund will accept micro-donations as well.
He said, "Let us leave no stone unturned to make India healthier and more prosperous for our future generations."
Akshay Kumar has been active on Twitter to spread awareness about novel Coronavirus. In one of his posts, he lashed out on the miscreants who do not follow the lockdown rules.
Here's the post: