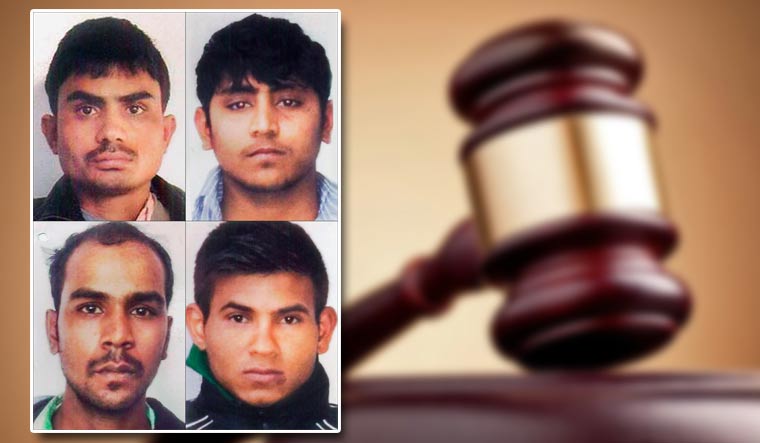 YD News | 05:00 pm | One-minute read
The four convicts of the seven-year-old Nirbhaya rape case will be hanged to death on March 20 at 5:30 am, stated Delhi court on Thursday. All of the four convicts have exhausted their legal remedies and this is the fourth death warrant issued by a Delhi court, a report explains.

President Ram Nath Kovind had rejected the mercy plea of one of the convict Pawan Gupta yesterday and today, their death warrants were issued.

After it was told that the convicts did not have any relief option left from the death sentence, Additional sessions Judge Dharmendra Rana fixed the new date of execution. However, the lawyer of the convicts reportedly said that there were legal obstructions for the court in proceedings to fix the date of execution.

Victim Nirbhaya's mother Asha Devi reportedly said, "I hope they would be hanged on March 20 and this is the final date. While dying Nirbhaya had asked to ensure they get such punishment that such crime is not repeated."
The Patiala House court on Monday had refused to hold the execution of the convicts. Earlier, they were to be hanged at 6 am on Tuesday.

All of the four convicts named Pawan Gupta, Vinay Sharma, Akshay Thakur, and Mukesh Singh had filed numerous petitions to challenge their execution but failed in doing so.

There were six men involved in the crime which happened in Delhi on December 16, 2012. Apart from the aforementioned four criminals, there were two others as well.
One of the accused Ram Singh was found hanging in the jail. Another one, being minor, was sent to a reform home for 3 years and was released after that.