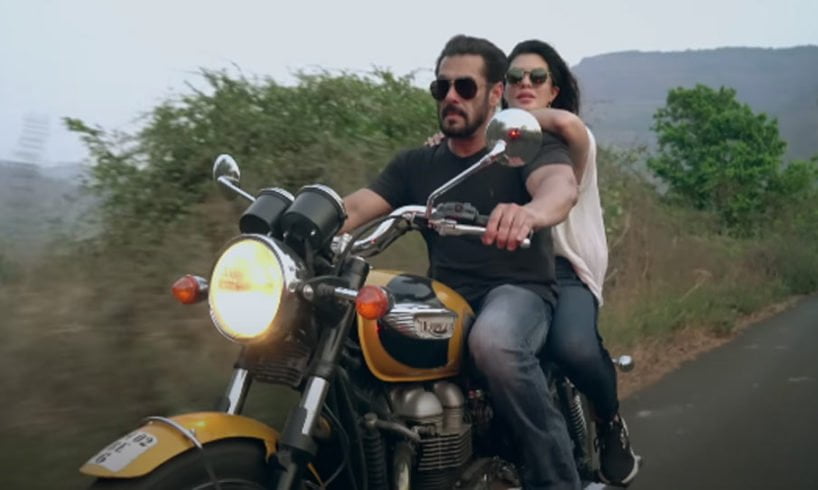 YDNews| Salman Khan Romantic Song
Salman Khan's Tere Bina finally premiered and his chemistry with the beautiful Jacqueline Fernandes is adorably cute. Tere Bina is Trending number 1 on Youtube.
"Salman Khan's voice is magical in this song"
Salman Khan has given his voice to the romantic song and has done a splendid job. This fresh romantic track amid the lockdown blues has given the audience a new track to tune to.
The song has already got more than 11 lakh views on it and it has been poured with lovable reviews by people from all over the country. Salman Khan never fails to entertain the audience and help people in times of difficulty. A tough and harsh actor was seen as a sweet and loving husband in the song. While Jacqueline Fernandes is seen spilling the beans of her grace and beauty, she is also seen riding a horse.
Have a look at Salman Khan romantic song video:
Also read: Do you know who is Anand Kumar from Super 30? a famous Indian Mathematician
"Destiny has something else hidden in surprise that snatches Salman' lady love"
The song Tere Bina features a sweet love story of a couple of head over heels in love and the ones who cannot take their eyes off each other. However, destiny has something else hidden in surprise that snatches Salman's lady love. The only one left after her is her memories and their daughter who is just like her mother and reminds Khan of her wife.
"Shooting of Song was complete in just 4 days"
The song was completely shot at Salman Khan's farmhouse situated in Panvel at the outskirt of Mumbai and the shooting was completed in just 4 days.
A few days back, Khan came out with a song Pyaar Karona which garnered an equal fan audience. Salman Khan earlier also gave his voice to the song 'Main Hoon Hero Tera' from the movie Hero star Athiya Shetty and Sooraj Pancholi. At that time as well, the audience loved Salman Khan's effort.