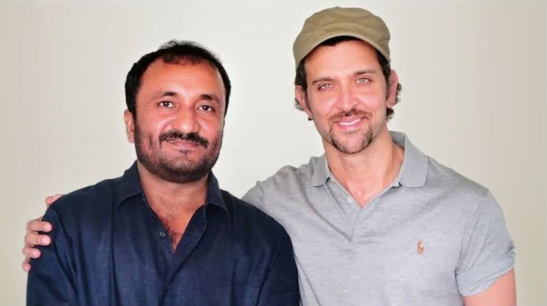 YDNews| Super 30
Super 30: For those who aspire to be engineers, Anand Kumar is a familiar name. But there are still many people, who don't know much about him. A Bollywood movie has been made on his life and everyone's favorite Hrithik Roshan played his role. Yes, we are talking about 'Super 30' and a famous Indian Mathematician from Bihar.
So, what made him so famous that a movie has been made on his life.
Well, Anand Kumar came into limelight because of his Super 30 program. In this, he trains 30 aspirants who want to crack the Indian Institute of Technology entrance exam.
Let's take a dive into his earlier life.
Born in Patna, Anand Kumar gained interest in mathematics when he used to study in a government school. In the year 1994, he was accepted into Cambridge University, but he could not go because of the financial conditions of his family. His father was a postman. In order to help his mother, he used to sell papads in evening and give tuition classes. However, on weekends, he used to go to Benaras Hindu University in order to gain access to foreign journals.
Also read: Salman Khan song Tere Bina teaser: Actor admires Jaqueline Fernandes, spills magic all around
What made him start Super 30
In the year 1992, he started Ramanujan school of Mathematics and with a very little fee for students. He used to train the students to clear the entrance exams. Even though the fee was nominal, there were many students who could not afford it. Therefore, he came up with the Super 30 programme in the year 2002. Brilliant and meritorious students, who come from the low-income category of the country, are trained under his programme free of cost.
Most of his students had made it to the Indian Institute of Technology. His success rate is what makes his program renowned. It is to be noted that both national and international agencies have offered financial help many times. But he did not accept any as he wanted to run Super 30 through his own efforts.
He's been recognized worldwide for super 30 program
In the year 2009, Discovery Channel documented Super 30 program and people across the world got to know about Anand Kumar. He has been featured in The Time magazine, The New York Times.
Allegations he faced
However, he faced many difficulties throughout his professional life. It was alleged that he was pushed to take admission to another coaching centre on the pretext that Kumar would coach them. Other than this, a PIL was filed against him in the year 2018 in which it was said that he used to take Rs 33,000 from IIT aspirants to coach them.
Despite all of this, thousands of students give the entrance exam to get admission in Anand Kumar's program.