Best Color Combinations for Men: There are many traditional colour combinations that enhance the personality of a man. However, modern times cannot survive simply on the traditional styling manners, therefore, we must introduce some new colour combination schemes. Here are some of the hottest colours in town that men can flaunt:
CLASSIC GREY LOWER + MAROON UPPER
This colour combination is usually for casual wear and enhances the room whenever you hit the party dressed with this combination! You can pair it with any coloured shoes such as white, black and even maroon. If You're bored of wearing black, then maroon and grey is the new sexiest colour combination that you can add to your wardrobe.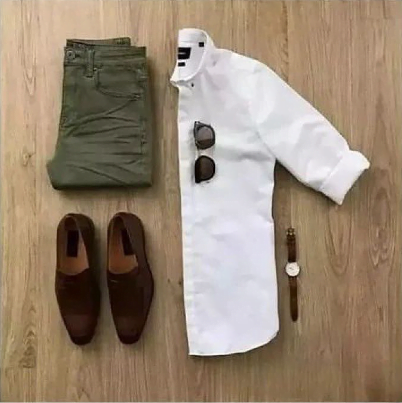 FUNKY OLIVE LOWER + WHITE SHIRT
White and olive colours or the best ones individually. However, when you pair both these colours, they can put a bigger competition on any other colour combinations. Olive colour comes from the green family. However, it is considered to be a cooling colour and is the best choice for summer. It looks best when paired with a white shirt. You can also pair a white shirt and only jeans with brown formal shoes to give it a formal look. At the same time, it can go with all-white shoes if you are up for a casual trip or outing.
VIBRANT BLACK LOWER + YELLOW UPPER
There are times when you might actually realise how overrated black is, however, if you pair it with a yellow full sleeves T-shirt, then you can enter any party with a boom. A yellow sweater in winter or a full-sleeve T-shirt in summer is a great choice with black jeans or pants. Pair it with white shoes and be the best in the fashion quotient.
CUTE BLUE UPPER + PINK LOWER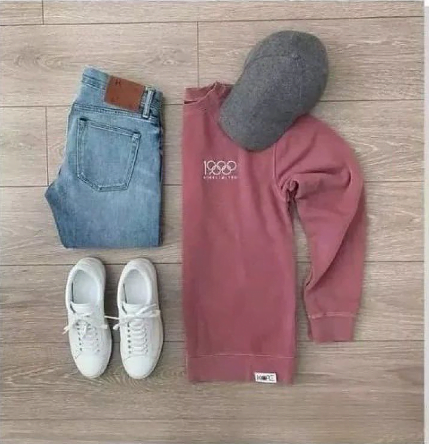 Who says pink is just a girl's colour? When it looks more sophisticated and fashionable on boys, a pink T-shirt or a sweater can look the best on classic blue Jean so if You're bored of wearing the old school colours, try wearing blue jeans and pair it with a pink shirt, a T-shirt or a sweater and you can literally be the best in the crowd.
HOTTEST MUD LOWER + VIOLET UPPER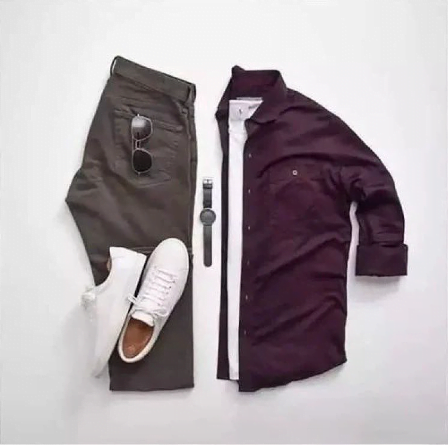 One of the Best Color Combinations for Men is Mud and Violet. It's strange how completely different dark colours come together to make the best pair for menswear. While mud colour was never appreciated in clothes, it was the king in men's formal wear. If you pair your violet shirt with mud-coloured pants, you can make the best outfit for any party, official meeting, etc. Be the focus of all the eyeballs in the room and choose violet in mud pair over any other.
Also read: Affordable International Trips you can plan for your Friends Gang!
STYLISH GREY LOWER + BLUE UPPER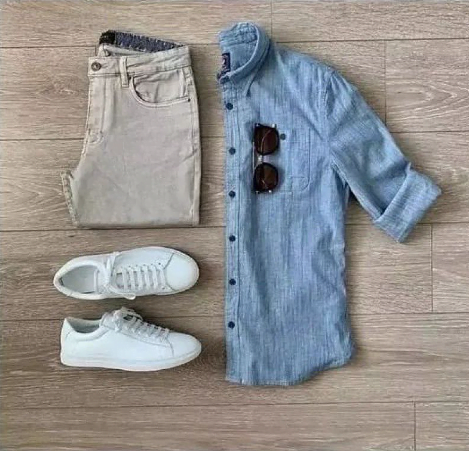 Enjoy the cool breeze of summer and wear light-coloured clothes not to be tracked by the sunlight on your body wearing grey and blue together may not be the best choice in your mind but try to pair your blue shirt with grey pant or jeans and compare it with any other combination that you have ever worn. You will clearly see the difference because not you but everyone else will appreciate this colour combination.
BLUE LOWER + DEEP GREEN UPPER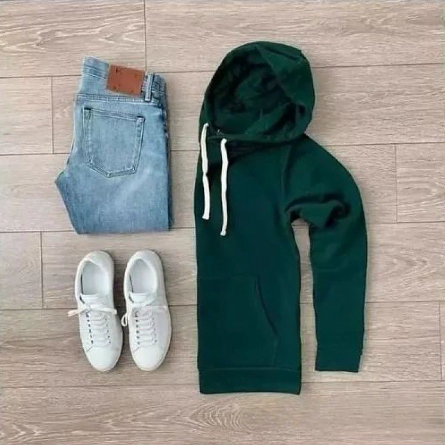 Blue also looks best with a combination of deep green so you can pair your blue jeans with the deep green shirt in summer, or a sweatshirt in winter.