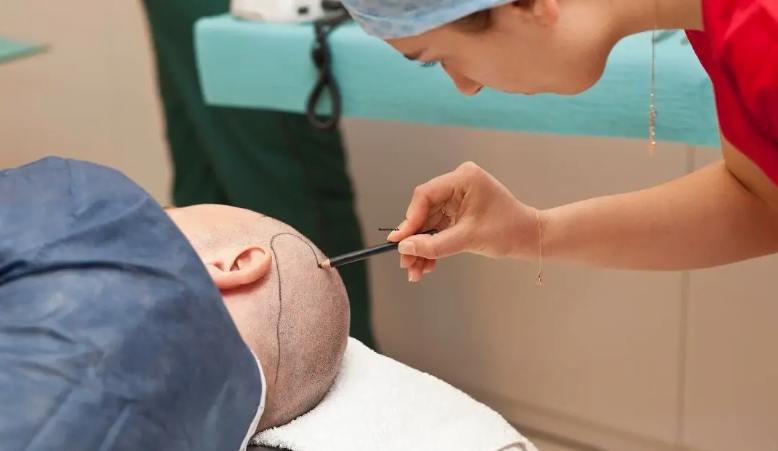 Best Transplant Surgeons in Punjab: Want to get your hair transplant and surgery done by experienced transplant surgeons? Here are the best transplant surgeons in Punjab that you can trust with your beauty!
DR. VIKAS GUPTA, MBBS, M.CH – PROFILE FORTE
Having an overall 13 years of experience, Dr Vikas Gupta is a board-certified hair transplant, surgeon and cosmetologist. He has worked for over 11 years as a specialist hair transplant surgeon and has been able to offer thousands of successful hair transplant surgeries in Punjab. He has a brief amount of experience working with reputed medical centres and hospitals offering exceptional cosmetology and transplant services. You can witness several positive feedbacks from his earlier patients online. Currently, he is a hair transplant surgeon at profile Studios, Ludhiana.
Address: 47-B, Landmark: Opposite Rose Garden, Ludhiana
DR. KAPIL DUA, MBBS, MS, FISHRS, DIPLOMATE ABHRS – AK CLINICS
Offering high-tech services at his own clinic in Ludhiana, Dr Kapil Dua has over 14 years of teaching as well as clinical expertise in the hair transplant and Otolaryngology fields. Dr Kapil Dua holds great recognition for completing over 5 million grafts which are considered among the highest in the world. He is a world-recognised surgeon with over 2000 satisfied patients.
Address: 51-E, Sarabha Nagar, Opp Kipps Market, Ludhiana, Punjab 141001
Read more about him here.
Also read: Top 10 Hair Transplant Clinics in Punjab (Part 1)
DR. ROHIT GARG MBBS, MS – FIRST CHOICE HAIR TRANSPLANT & COSMETICS
Dr Rohit Garg has over 16 years of expertise as he is a medically registered hair transplant surgeon. Currently, he is a practitioner at First Choice Hair Transplant Clinic located in three different localities; Jalandhar, Panchkula, and Ludhiana. Having spent 14 years as a specialist, Dr Rohit Garg has been able to accomplish several well-planned hair transplant surgeries all across the world.
Address: S.C.F #21, 1st Floor, Phase 1, Urban Estate, Duggri, Ludhiana
Dr Prerna Mittal – Cosmetic/Plastic Surgeon, Ludhiana
Being a plastic and cosmetic surgeon in Chandigarh and Ludhiana, Dr Prerna Mittal specialises in both non-surgical and surgical procedures with over 12 years of experience. Dr Prerna Mittal is a Board Certified Plastic Surgeon and with her additional international training experience, she has completed numerous transplant surgeries offering total satisfaction.
Address: SCO-2, Sunview Enclave Market, Ayali Rd, Ludhiana, Punjab 142027
Dr Vikas Gawri – Board-certified surgeon for Hair Restoration Treatment and Plastic Surgery
Associated with Kyra Aesthetic Clinic, Dr Vikas Gawri is one of the renowned names when it comes to hair transplant and cosmetic surgery in India. Dr Vikas Gawri is a Board certified surgeon, especially for Hair restoration treatment. He has received special International and National training which has helped him deliver beneficial results for over 2000 clients.
Address: 97-C, near Hero Heart DMC Hospital, Block-B, Udham Singh Nagar, Tagore Nagar, Ludhiana, Punjab 141001