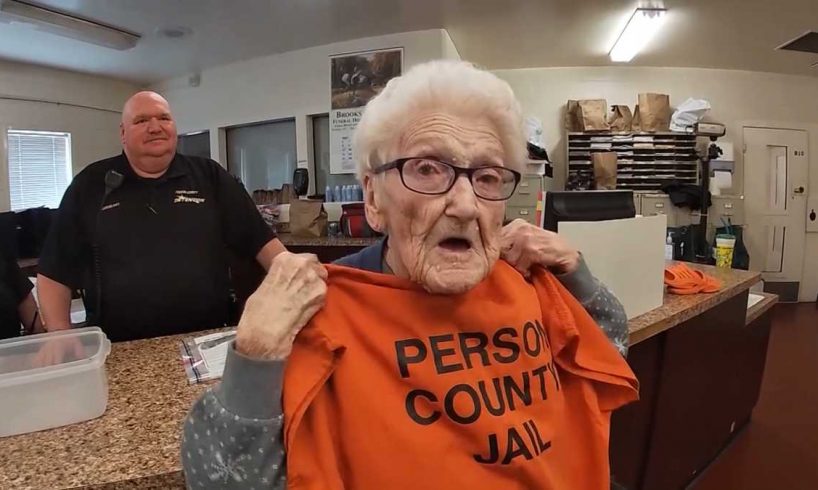 YD News | 7:30 pm | One-minute read
What can be weirder to have a wish to go to jail on the 100th birthday?
Meet Ruth Bryant from North Carolina, USA, who crossed a significant item in her wish list and went to jail on her 100th birthday.
Moreover, the Person County Sheriff's Office helped her fulfill this wish. According to some news outlets, they visited her place to serve her a warrant for "indecent exposure".
The officers gave her a complete experience of a criminal by handcuffing her and taking her to the jail in the patrol car with all the sirens.
Also, she playfully kicked the officers when they asked her not to put up a fight.
An officer jokingly said, "Don't kick me, I have a bad knee." To this, Ruth replied, "I've got two bad knees!"
She spent a few minutes in the jail and got herself clicked with an orange printed t-shirt with words "PERSON COUNTY JAIL".
Ruth was reportedly very happy. She exclaimed, "I'm jail now! I finally got here!"