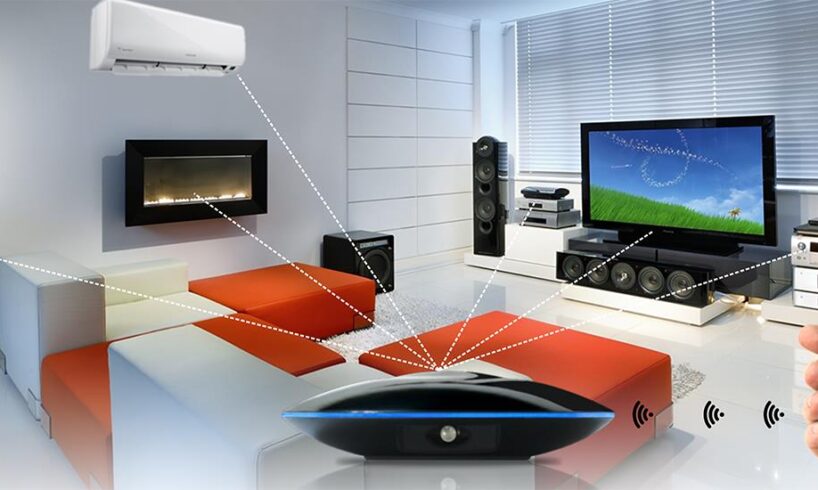 Smart home appliances: We might not be familiar with the times when every task had to be done manually and required a lot of hard work but our mothers are. In times when things and humans have become smart, time has laid down many limitations as well as growth opportunities for us. No matter if it is about our careers or personal lives, time holds huge importance in our day-to-day lives.
In order to facilitate our time management and give a little ease to our hectic work scenarios, smart home appliances have fueled our lifestyles providing ease in every possible manner. But what is so special about these smart home appliances, they do contain some risk factors too? But the thought of managing your home just with a few clicks fascinates humans making them go gaga over them!
Well, not to mention smart home appliances make lives, lifestyles and work easier and more fun. I mean just imagine how magical it is when you can access your whole home space just through a phone? But what are the benefits of smart home technology?
Control Your Appliances from One Place
Helpful Notifications
Convenience
Energy-Efficiency
Simplified Cooking
Expert Performance
Safety
Let's dive into how these smart home appliances make humans extra smart and active:
ENERGY EFFICIENT
It is true to an extent that smart house appliances are expensive as compared to the traditional kitchen and other appliances, however, in a way to save money, we might end up over-utilizing the energy levels and consume a lot of time.
Smart home appliances assist in monitoring the usage of energy. With the help of these appliances, it becomes easier for you to access your machine from everywhere so you can control the energy used by these appliances. The functions also give us leverage to run the tools on a power-saving mode when at least in the use.
Smart Home Appliances offers EASE & CONVENIENCE
Make your home premises convenient and save your time like a pro. Since the smart appliances are connected through WiFi, signals can be sent between the two similar appliances in a way to connect the whole space.
Using these smart home appliances, cleaning, kitchen, washing, cooking, working and even personal habits become easier and more fun because the performance could be checked every now and then and also, you don't have to regret your forgetful nature because having smart home appliances make it easier for you can access your tools even when you aren't home!
Also read: Sparrow Conservation Day: All about 90s kid's favourite bird
SECURITY & SAFETY
Gone are the times when you had to be extra attentive to switch off the stove while cooking and doing multitasking. With these smart home appliances, you can cook smart and make homes secure. Home appliances enhance the safety measures in homes because, with them, you can access the stove easily and turn it off when you work hurriedly and forget to do so.
You can easily check and control the temperature of the cooktop (if it is smart). If you are inside your home, then the control can be done manually but if you leave your house hurriedly, then the problem can be solved only through smart appliances which makes these smart tools even more vital for smart homes to have.
There are ample amount of reasons why choosing smart technology is a big preference as compared to the manual way of handling tasks. But saving time and utilizing the same set of minutes for something productive is the biggest perk of having a smart home, built conveniently!