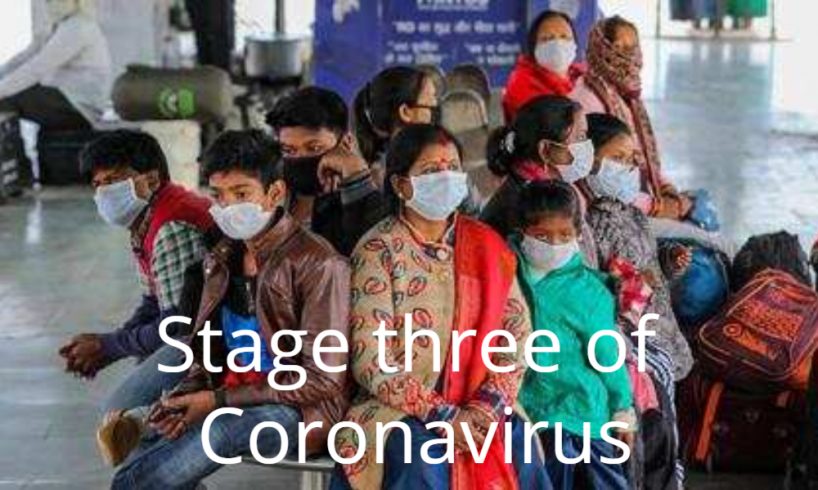 YDNews| 07:50 pm| Health
Stage three of Coronavirus: India's efforts to combat novel Coronavirus are praised by many global agencies including WHO. Currently, India is going through stage two of the virus spread. Here you will get to know about the third stage of the Coronavirus spread.
There are four major stages of a virus spread.
Stage 1: Cases from abroad
These are the cases who have traveled to some other countries which are already virus-hit and have returned to India.
Stage 2: Local transmission
These include the cases who came in contact with the infected persons who have returned from virus-hit countries.
Stage 3: Community Transmission
In this stage, cases are found who haven't come in contact with an infected person or someone who has returned from a virus hit country.
Stage 4: Epidemic
Lastly, this is the final stage where the transmission is very high. There is no endpoint in this stage. The major example of a country with stage 4 is China.
The India Medical Council of Medical Research has said that India is in the second stage right now and there are no signs of community transmission.
On what stage of Coronavirus is India at?
India is currently at Stage number 2. However, few of the cases have raised the concerns of stage three (local transmission). A 20-year-old boy from Delhi has been tested positive of Coronavirus in Chennai. A man in West Bengal and a woman in Pune with no travel history from overseas have been tested positive of Coronavirus.
PM Narendra Modi has also called for 'Janta Curfew' today from 7 AM to 9 PM. Also, he urged people to stay inside their homes and practice social distancing to avoid Coronavirus transmission.
Coronavirus in India:
In India, the number of Coronavirus cases has crossed 300 marks, the Indian Medical Research Council reported. Till now, four people have died in India due to Coronavirus in Maharashtra, Punjab, Karnataka, and Delhi.
Punjab and Rajasthan have been locked down by the respective state governments. The railway services all across the country have been suspended.
What government has done so far:
Meanwhile, the government has banned the entry of citizens coming from the European Union, the United Kingdom and Turkey. Except for a few categories such as diplomatic and employment, the government suspended all visas till April 15 as a precautionary measure to stop Coronavirus outbreak.
The public places, schools, colleges, museums, gyms have been closed all across the country.