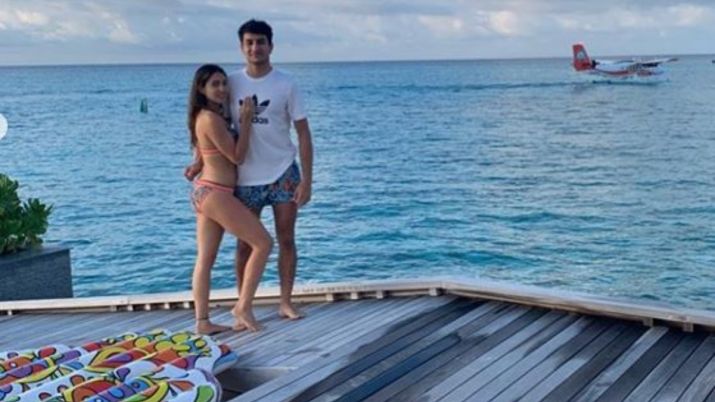 YD News | 6:45 pm | One-minute read
Bollywood diva Sara Ali Khan has recently posted a "Happy birthday" post for her sibling Ibrahim in which she can be seen in a bikini. Well, the netizens are quite disappointed with her post.
Most of the fans did not seem to have any issue with the outfit she wore but the "awkward" pose that Sara was struck in with brother Ibrahim.
Have a look at her Instagram post:
In one of the pictures posted, Sara can be seen clasping onto Ibrahim. However, the fans feel that Ibrahim was uncomfortable with the pose. The audience felt free to judge his body language and comment on that.

According to some comments on the post, his posture, hand gestures and expressions made revealed his discomfort and awkwardness.
A user wrote, "Thought it was her partner ten realized. Nothing wrong with how she's dressed but everything wrong with the pose, see the awkwardness in his face. please notice hand around her."

Some also blamed stardom and parenting for this. "If the children don't know the elder at least should tell what's wrong and what's right, the culture is going towards worse," a user wrote.