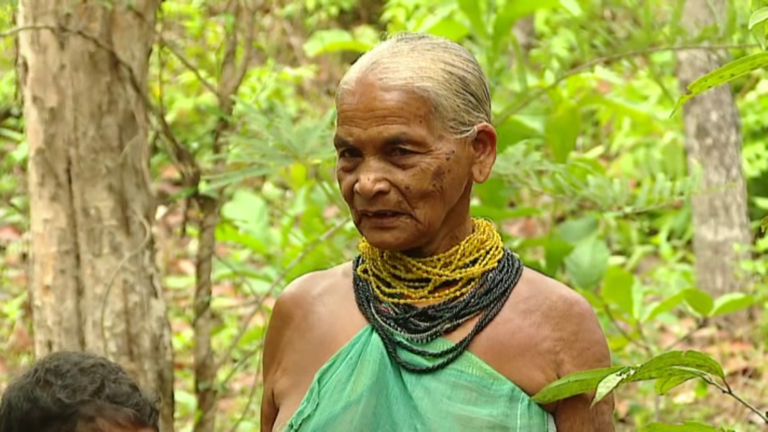 YD News | Two-minutes read
During the Padma Award ceremony at the Rashtrapati Bhawan, an old woman came to receive the Padma Shri award barefoot. She was wearing traditional attire and on her way to the stage towards President Ram Nath Kovind, she greeted PM Narendra Modi with "Namaste".
For her immense contribution to the environment, 72-years-old Tulsi Gowda from Karnataka received India's fourth-highest civilian award. People know her as "Encyclopedia of Forests".
The whole country is praising her today for the way she came to receive the award from the President.
Know Tulsi Gowda's story
72-year-old Tulsi Gowda did not receive any formal education. Belonging to the Honalli village in Karnataka, Tulsi is a part of the Halakki indigenous tribe in Karnataka. Though she never got formal education, today, the world knows her as 'Encyclopedia of Forests'. Her knowledge about the forests, plants and herbs has made her reach this far.
Also read: Sufiya Khan: The fastest runner to complete Manali-Leh ultramarathon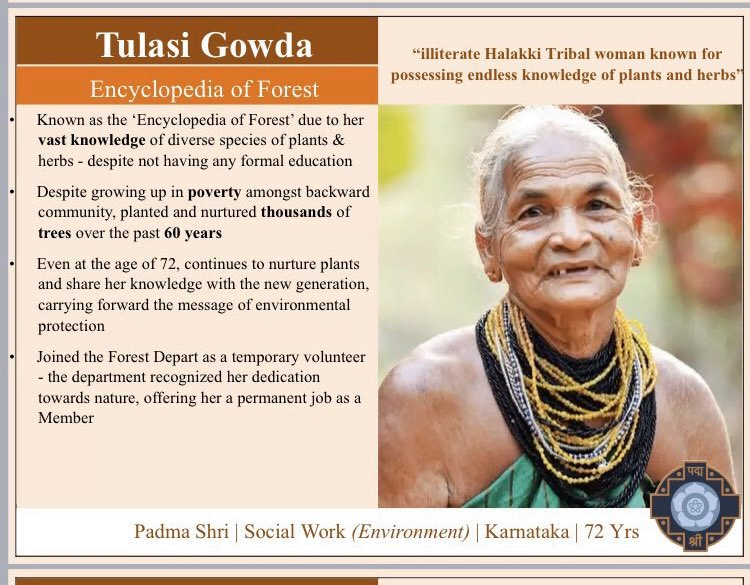 Both the President and the Prime Minister have praised Tulsi Gowda for her contribution towards the wildlife. They have shared Tulsi's pictures on social media.
Tulsi's simplicity is what attracted the audience. Her pictures of receiving the Padma Award barefoot, greeting Narendra Modi and other dignitaries have gone viral. A lot of people captioned it as "Picture of the Day". She is also been called the barefoot wonder woman of the nation.
Also read: Jagannath Food For Life- Serving humanity, feeding the needy!
According to the reports, she was only two years old when she lost her father. At a nursery in Karnataka, she started working with her mother. At a young age, she was married off. However, her love for the environment did not end. Tulsi Gowda volunteered with the Forest Department. The reports also suggest that after working for over 30 years, she was offered a permanent job. With her dedication to the environment and nature preservation, she got a permanent job.
Watch the video of Tulsi Gowda receiving Padma Shri Award
Also read: Sangita Pingale: They said women can't work in fields, this lady proved them wrong