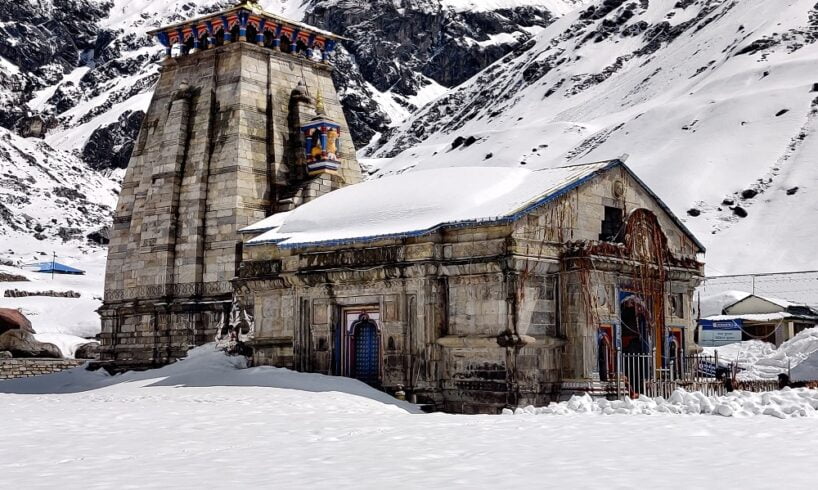 Yd News | Kedarnath in Uttarakhand | 2 minutes read
A holy Pilgrimage of Hindus. It is the holiest site of Lord Shiva. Temple named after King Kedar who ruled in Satyuga. Kedarnath is situated in the Rudraprayag district of Uttarakhand.

It is one of the most sacred pilgrimages of Lord Shiva and is one of the famous Char Dham sites. The city is both religious center an idyllic holiday destination.
This is the Chardham yatra destination for the devotees. After the Mahabharata war, the Pandavas carried out penance here.  
This is the Chardham yatra destination for the devotees. After the Mahabharata war, the Pandavas carried out penance here.
History of Kedarnath in Uttarakhand-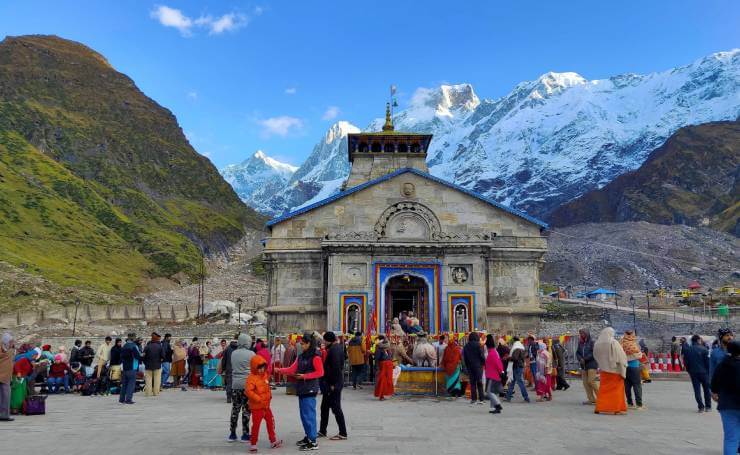 The Pandavas sought Lord Shiva relieve themselves from guilt killing their blood relatives. Lord Shiva didn't want to release sins. He disguised himself as a bull to roam the Garhwal Himalayas.
Found by Pandavas Shiva dove underground. Bhim could only manage to get hold of his hump. Other body parts of Shiva in the form of a bull showed up at different places.
The hump bull found Kedarnath. Navel emerged in Madhya-Maheshwar, two forelegs appeared in Tunganath, face in Rudranath, hair in Kalpeshwar. They collectively called Panch Kedar – five sacred places.
The original Pandavas built temple Kedarnath. Present temple established by Adi Shankaracharya, who restored the glory of the shrine in the 8th century A.D
How to reach Kedarnath in Uttarakhand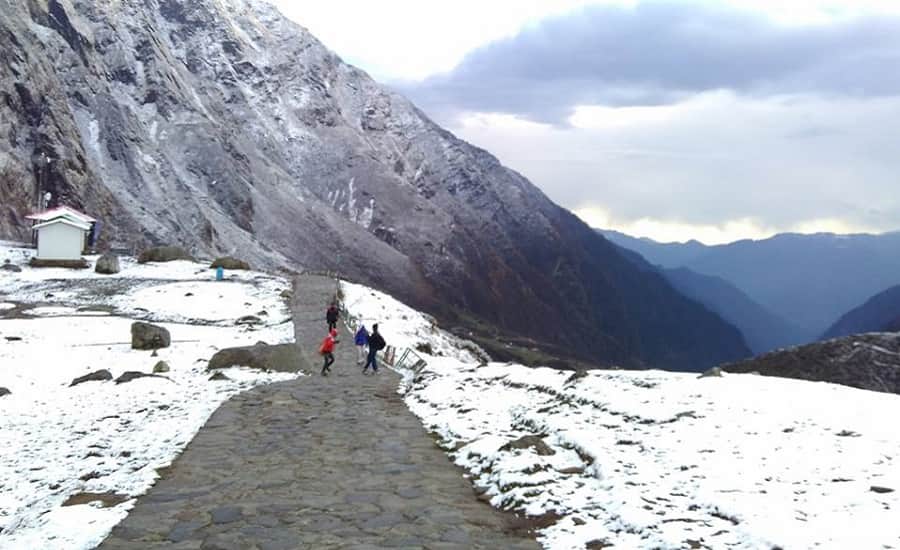 1- By Road –
One can go from own Car, buses and taxis. The state connected to Kedarnath by road are Rishikesh, Dehradun, Kotdwara and Haridwar.
2 – By rail –
The nearest railway station is at Rishikesh, 221 km away. Taxi is available at the railway station which charges about Rs 3,000.
3 – By Air
The nearest domestic port is Jolly Grant Airport in Dehradun. It is 239 km from Kedarnath and operates daily flights. The nearest international airport is Delhi.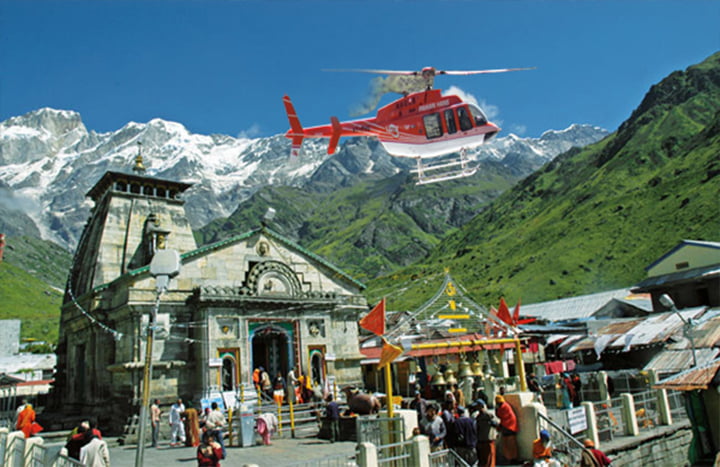 4 – By helicopter
People can take helicopter service to reach Kedarnath temple. It is advisable to book Helicpoter's tickets well in advance and also be ready to plan some extra days to stay there as sometime flight cancel due to bad weather condition.
When to visit  Kedarnath in Uttarakhand–
The best time to visit Kedarnath is the summer season. From April to June you will experience mild warmth cool breeze in summer.
Summer April -June
Monsoon July – September
Winter – October

Temple opens April – October rest remains closed heavy snowfall.
The best time to visit the temple is from May to June and September to October

Where to stay in Kedarnath in Uttarakhand–
If you planned package, need not worry your stay.
Travelling without package you need to get hotels – homestay according to your budget. Also, you can stay in tent and enjoy camping in summer.
Weather condition at Kedarnath –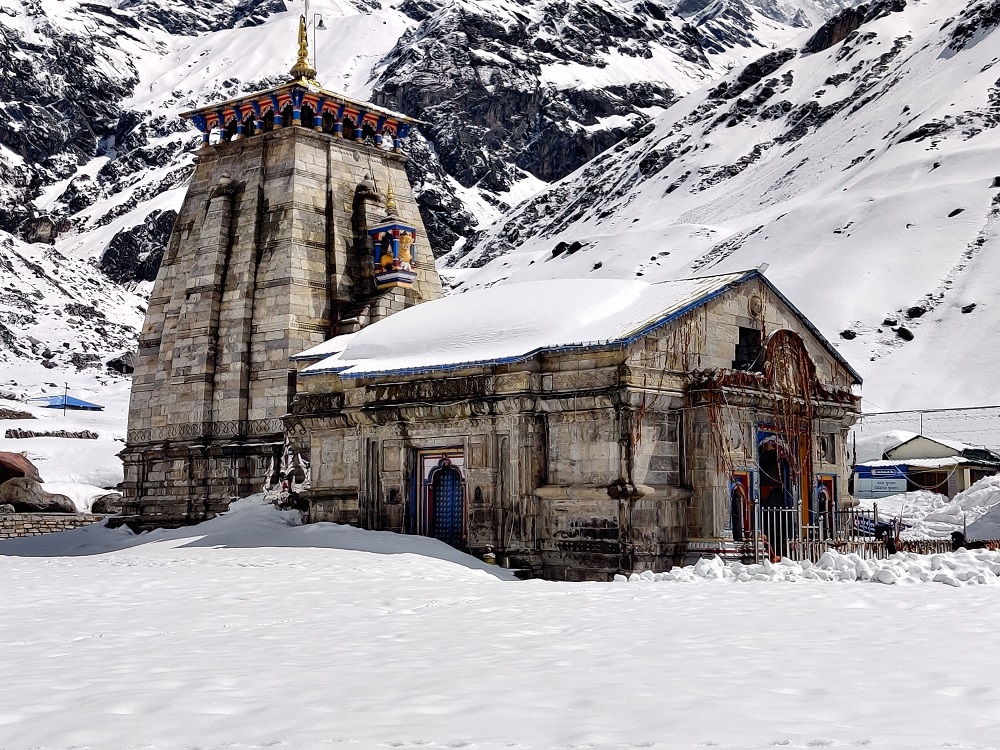 Summers are the best time
April temperature ranges from -3°C to 8°C.
May the temperature ranges from 0°C to 5°C.
June temperature ranges from 4°C and 12°C.
October, the temperature ranges from 1°C to 5°C 
Avoid Kedarnath Yatra in monsoon season.
It is also recommended not to visit in July to September, as the region experiences heavy rainfall. 
Also read 10 best places to visit in Delhi
Things visiting Kedarnath in Uttarakhand-  
Wear comfortable clothes sturdy clothes trekking.
Only BSNL operates here.
Carry a battery-operated torch, fully-charged power banks, and extra batteries for cameras.
Do not forget to carry important documents including tickets, cash, and photo identity proof. 
Also carry Medical kit with painkillers, cough syrups, antiseptic creams, muscle creams, and tablets for cold and fever.
Also take a walk and visit the surrounding and must explore the stories by the local.