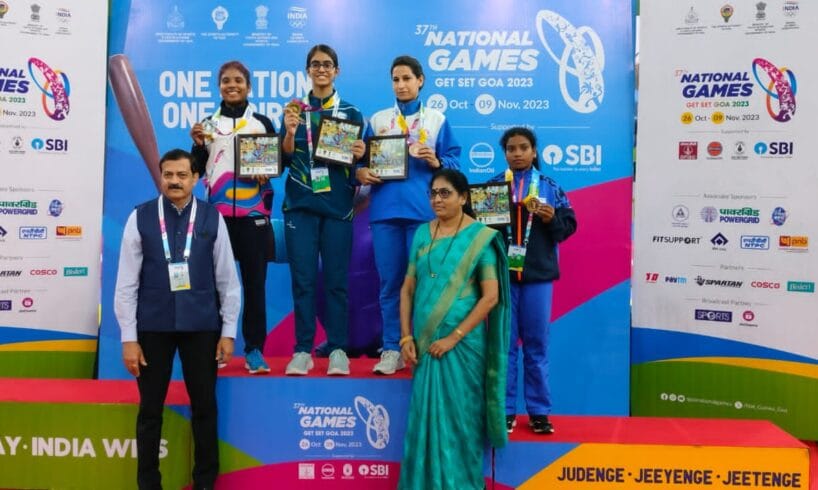 3 gold, 2 silver, and 7 bronze medals were clinched by the spirited athletes in 37th National Games in Goa
Goa, November 10, 2023: The capital city's contingent at the 37th National Games in Goa left an indelible mark with their stellar performance in the SQAY Martial Art category. The Delhi team, comprising exceptionally skilled athletes, showcased unparalleled talent, determination, and sportsmanship throughout the event, held from November 6th to 8th, 2023.
The pride of Delhi was truly reflected in the team's outstanding medal tally. A total of 3 gold, 2 silver, and 7 bronze medals were clinched by the spirited athletes, elevating Delhi's stature in the realm of martial arts. This remarkable achievement not only brought glory to the city but also set a new benchmark for excellence in the highly competitive field.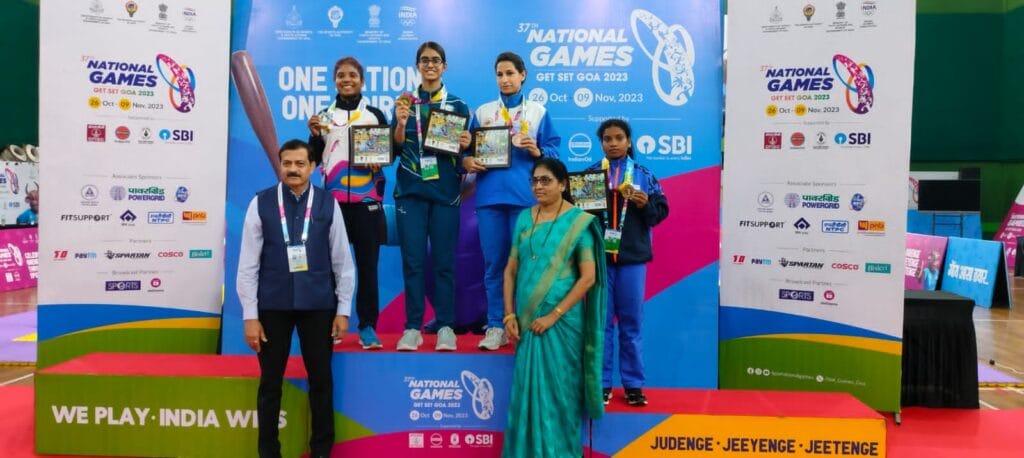 Master Devender Gaur, the coach and mentor of the Delhi team, expressed his immense pride and satisfaction with the students' exceptional performance. He highlighted their unwavering dedication, tireless hard work, and commitment to the sport as the driving forces behind their success.
"The Delhi team's participation and triumph at the 37th National Games 2023 reaffirm our city's passion for sports and the unparalleled ability of our athletes to thrive in a competitive environment. This victory is a testament to the collective efforts of the team and the coaching staff," said Master Devender Gaur.
The Delhi athletes not only demonstrated their prowess in the sporting arena but also exhibited exemplary sportsmanship, earning respect and admiration from fellow competitors and spectators alike. Their success serves as an inspiration for aspiring martial artists and reinforces Delhi's status as a powerhouse in the world of sports.
As the Delhi team basks in the glory of their achievements at the 37th National Games, their triumph is a testament to the city's commitment to nurturing and promoting excellence in sports. The athletes' dedication and success underscore the importance of fostering a culture that values hard work, determination, and a passion for sporting excellence.
Also read: How to improve brain power with the help of meditation?