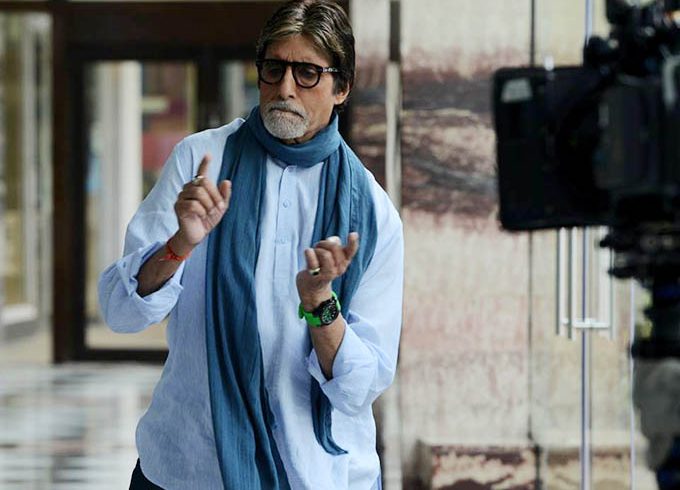 YDNEWS | "Amitabh Bachchan home quarantined" | One-minute read
Amid the rising concerns of the Coronavirus outbreak, Bollywood megastar Amitabh Bachchan came forward to spread a message. As 'Amitabh Bachchan home quarantined', he shares his thought on his Twitter handle, he shared a picture of his hand on Tuesday with a 'Home quarantined' stamp on it.
"T3473- Stamping started on hands with voter ink, in Mumbai.. keep safe, be cautious, remain isolated if defected.. (sic)," his post read.
Amitabh Bachchan has been spreading awareness about the coronavirus continuously on social media. Other then 'Amitabh Bachchan home quarantined' hand-stamped pics, he recently wrote a poem and posted a video of its rendition on Twitter. Also, he canceled his weekly Sunday meeting with his fans at his residence. He also urged everybody to stay and protect themselves from the ongoing conditions triggered by the deadly disease.
Another well-known Bollywood actor Dilip Kumar also reportedly said that he is completely under isolation as a precautionary measure. The actor also shared his health condition on Twitter.
Meanwhile, the Mumbai Municipal Corporation also thanked Amitabh Bachchan for spreading the word.
In India, the most affected state due to Coronavirus is Maharashtra with 41 positive cases. The third death due in India because of Coronavirus was also witnessed in Maharashtra.
Click for more entertainment News
The Bollywood industry has been hit hard amid the Coronavirus pandemic. Several movies' release dates have been pushed forward due to the same. Onne of the most awaited movies of this year, Sooryavanshi' has been postponed. Irfan Khan starrer 'Angrezi Medium' suffered a lot because of the shutdown of the theatres in most of the states in the country. The organizers of 2020 IIFA awards have postponed the much-awaited event as a precautionary measure.
Not only this, but almost all the B-town celebs have locked themselves in their homes in order to protect themselves from the health hazards.