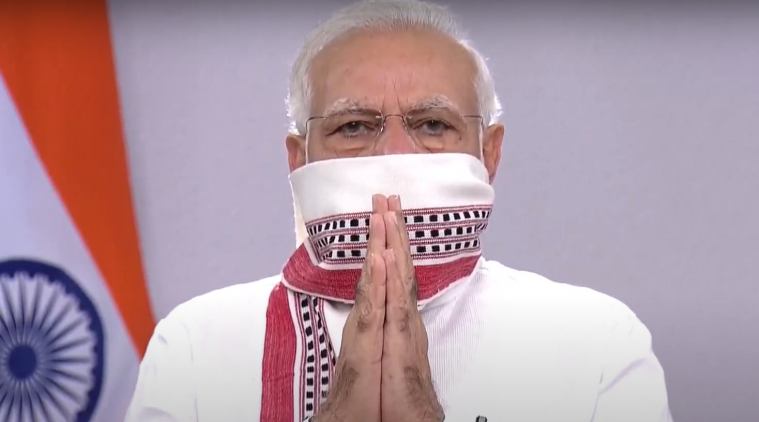 YD News |"7 appeals to follow" | 2 minutes read
When Prime Minister Narender Modi said in his speech that "After taking into account all suggestions, we have decided to extend the lockdown till May 3,". Nation was listening patiently and trying to understand the importance of his words.
PM Modi was very serious throughout his speech. As he said "Till April 20, each district, each state will be monitored closely to see whether the lockdown is being followed. Then we can decide on relaxing the restrictions,".
As PM Narender Modi said "States which will not let hotspots increase will be allowed to let some important activities resume, but with certain conditions,".
So some essential activities could be allowed after April 20 in parts of the country that showed some improvement in fighting the infection, PM explained.
Also read: 500 Taj employees tested positive for Coronavirus
The government will put out detailed guidelines tomorrow on the lockdown.
But before that PM narender Modi given 7 appeals to follow for every citizen of India
7 appeals to follow

every citizen- PM Narender Modi
What are the PM's seven appeals to citizens?

Before Concluding his speech, the Prime Minister pin pointed seven areas that the country must focus on to reach the "victory" in the fight against the pandemic. These are:
Take care of the elders

First appeal is to take care of the elderly, especially those with underlying health conditions

Follow lock-down rules

Second appeal is to follow lock-down rules, maintain social distancing and wear masks at public places

Follow the AYUSH ministry's guidelines

Third appeal is to follow the AYUSH ministry's guidelines on boosting immunity

Download the AarogyaSetu app

Fourth appeal is to Download the AarogyaSetu app

Look after the poor

Fifth appeal is to look after the poor; try to feed people in distress

Be compassionate about your fellow workers

Six appeal is to Be compassionate about your fellow workers; do not sack your employees

Respect health workers and doctors

Seventh appeal is to respect health workers and doctors
Meanwhile, the number of coronavirus cases in India crossed the 10,000 mark on Tuesday to 10,363 including 8,988 active cases, 1,035 cured and 339 deaths