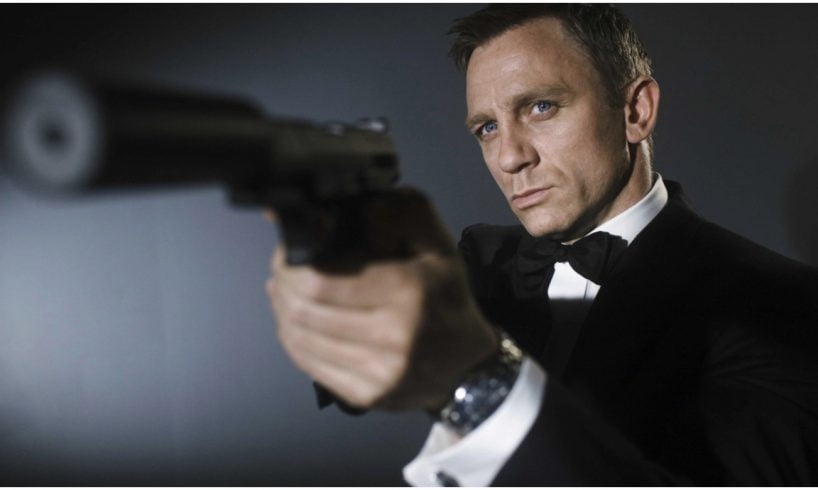 YDNews|07: 10 pm| One-minute read
London: In an incident that took place in a house in North London the guns used in the James Bond movies which included the last weapon brandished by the actor Roger Moore were stolen, the British police said on Friday. The actor brandished the weapons while playing 007.
Other than this, while investigation the police came to know that the suspects were 3 in number and had an Eastern European accent.
The deactivated weapons cost more than 100,000 pounds (Rs. 92,02,978) and were stolen on Monday late night from the house situation in North London's Enfield.
Also read: Coronavirus in UK: London thanks medical staff by clapping hands and beating utensils| Watch Video
While talking about the matter, detective Inspector Paul Ridley quoted that all the stolen guns were irreplaceable. Roger Moore used the Walther PPR for the last time in the film A View to a Kill. The Magnum was one and the only gun ever made in the world in which the whole gun was finished in the chrome.
The gun has a 6 and a half-inch barrel and wood grips. The neighbors present at the spot of the incident quoted that they disturbed the 3 burglars but they escaped the place in a silver vehicle.
Also read: Punjab First COVID-19 patient recovers, tested negative, says CM Captain Amrinder Singh
The stolen guns included a Beretta Tomcat pistol with a laser attachment, Beretta Cheetah pistol and a Llama 22. All the guns were used in a film titled Die Another Day. Other guns were a Walther PPR from the film A View To A Kill and a revolver Smith and Weston 44 Magnum from Live and Let Die.