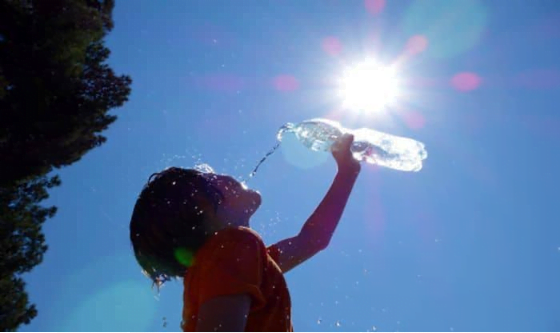 Summer kill coronavirus: The world want to get rid of this coronavirus and is following all the precautionary measures to be safe. Earlier, there were reports that hot Indian summer might stop COVID-19, but the recent reports shows results otherwise.
A study published in Canadian Medical association journal examined different countries and regions to find out the impact of latitude and temperature on coronavirus.
So the question is does warmer temperatures help decrease the growth percentage of coronavirus?
It was found that latitude and temperature had almost no effect on the growth of COVID-19. The same goes with humidity.
Professor Dionne Gesink, the co-author and epidemiologist at Dalla Lana School of Public Health in Canada said that "Summer is not going to make this go away."
One thing is clear now. The second comes in that what about the sacrifices and efforts we are putting in?
Also read: UN agencies frame guidelines to resume educational institutes safely
Does social distancing help reduce spread of virus?
To this, the study shows that social distancing has actually reduced the growth of epidemic. This was evident from data collected globally.
It is very important to note that the public health interventions are proving to be effective right now, several limitation in conducting the study restrict us to call it a concrete result.
Due to coronavirus pandemic, our near future is going to change completely. Social distancing will be a part of our life. Other than mobile phones, we will look for our masks whenever we'll go out. Work from Home will remain in trend. Digital payments will be need of the hour and in the end, people will avoid shaking hands.