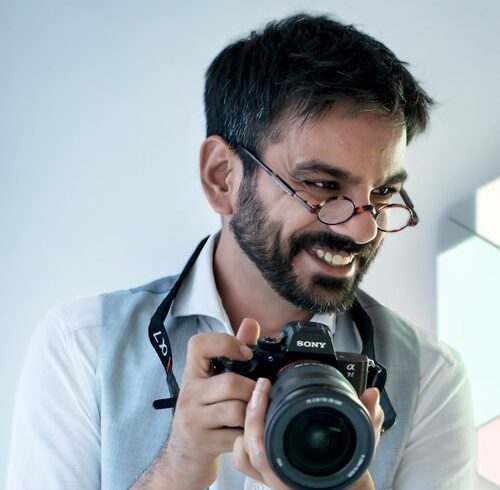 Often it is said that wedding is of the most beautiful and auspicious occasion of one's life. And Indian weddings are even more special (the big fat ones).
A number of different ceremonies, hundreds of guests, relatives, friends, all the fun and excitement is just thrilling. Indians make thousands of memories at wedding ceremonies. But what's the point if these memories are not captured and documented?
That's why people hire wedding photographers and videographers. In this article, you will also get to know about a renowned name in the Indian wedding film-making industry. This man has documented some of the most famous wedding ceremonies of celebrity couples like Virat and Anushka, Karan Singh Grover and Bipasha Basu, Deepika and Ranveer Singh. Even the Ambani's chose Vishal Punjabi to cover the wedding ceremony of their son.
His name is Vishal Punjabi.  He is the founder of "The Wedding Filmer", the company that he started out of "pure love, a desire to succeed."
Vishal Punjabi is one of the producer-director that has worked for both real-life wedding film-making projects and directed the same for the silver screen.
Vishal Punjabi's wedding film-making career at a glance
The talented Indian origin film-maker has worked in more than 89 different cities of the world and documented more than 250 weddings with his skills and the love for cameras. His clients are from countries like Spain, Australia, United States, Great Britain and several African countries.
Other than that, Vishal Punjabi organizes several workshops to train young photographers and videographers who wish to pursue their careers in the same field. He along with Sony conducts different workshops in different cities of India.
He says that his company The Wedding Filmer receives more than 3000 requests every year to cover the weddings. However, they manage to fulfil only 30 out of them. Though a lot of requests do not get fulfilled, Vishal Punjabi focuses on training young people so they do good work to fulfil such requests. And also, earn a good amount of money.
In the year 2013, his documentary Heartbeats became India's first wedding film to enter an international film festival.
How did he find the filmmaker inside him?
In the year 2007, Vishal was deported from India and sent to his own country Ghana as he overstayed his passport. At that time, he was working with Red Chillies Entertainment. However, he had no choice but to leave India.
He went back to Ghana, a place where he just spent the initial 12 years of his life. There, he had to work with many limitations. He had to do everything on his own. A person who was working on projects worth crores of Rupees had just one DSLR. Vishal had no choice but to ask local mechanics and artists to help him with the work. That struggle helped him nurture and grow as a filmmaker.
Early life
Vishal Punjabi was born in the year 1980. At the age of 12, he migrated to Britain for his studies. In Red Chillies Entertainment, he worked as a line producer. He was also a part of the production team of the iconic Bollywood movie "Main Hoon Na".
Other than that, he had worked for movies like Paheli, Honeymoon Travels Pvt. Ltd., Don. Vishal Punjabi also helped in shooting the wedding sequences in the movie Yeh Jawani Hai Deewani and the web series Made in Heaven.
Recognitions and major milestones
Established India's one of the best wedding filmmaking companies.
Collaborated with Sony for several workshops to guide young filmmakers.
Shot some of the most iconic weddings of India.
Vishal Punjabi's company The Wedding Filmer has won more than 50 national and international awards.
The company has been featured in publications like Vogue, Hello! And Outlook.
In the year 2013, his documentary Heartbeats became India's first wedding film to enter an international film festival.
Also read: Gurlez Akhtar: The talented singer from Ludhiana who rocked the Punjabi industry