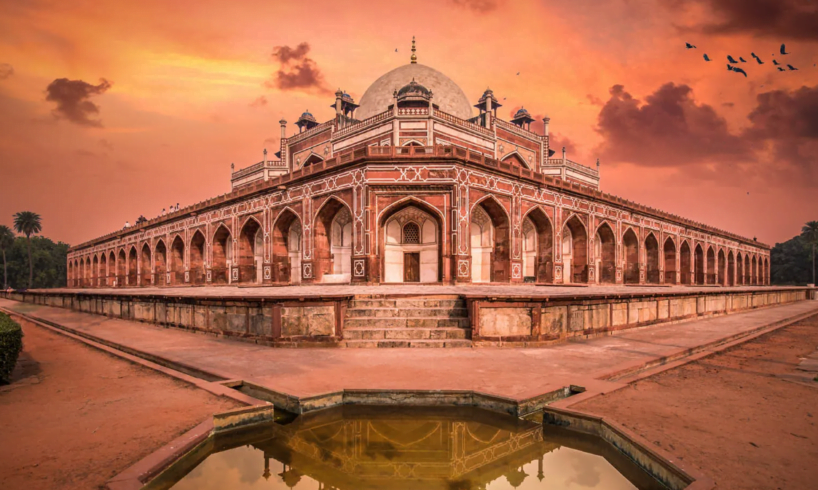 Top 10 places in Delhi: India's capital city, Delhi, is a veritable treasure mine of historical significance, vivid experiences, and cultural legacy. The city provides a wide variety of sights that appeal to any traveler's interests, from grand monuments to busy bazaars. While certain tourist attractions may charge an admission fee, Delhi also has a tonne of fascinating locations where access is completely free! For inhabitants and visitors alike, these hidden jewels provide a lovely opportunity to explore city's rich history without financial restrictions.
The best 10 locations in Delhi with free admission will be revealed in this post, enabling you to partake in an enjoyable experience. Delhi offers much to everyone, regardless of interests—whether you enjoy history, the outdoors, or local culture. Each of these amazing locations has its own distinct charm and historical significance, and we will lead you through them.
Our carefully picked selection of sites provides a broad range of experiences, from historic architectural wonders to lively marketplaces. While keeping an eye on your money, explore the untold histories, awe at the architectural genius, and immerse yourself in Delhi's rich culture. So be ready to go off on an adventure as we reveal Delhi's top 10 free locations! Let's explore the free attractions that are at the core of Delhi:
Rashtrapati Bhawan

The charges for visiting Rashtrapati Bhawan are Rs. 50 only per visitor. The three circuits have facilities for visitors to enjoy such as flora and fauna, cultural series, and several premium rooms. Rashtrapati Bhavan has launched the cultural series "Indra Dhanush" to highlight the depth and majesty of Indian art and culture. Thus, it serves as both a tribute to a priceless cultural legacy and a venue for artists to showcase their skills. The series will eventually feature performances by outstanding artists and dancers who are both the heirs and the keepers of a culture that is as diverse and rich as it is multifaceted.
The President's Estate's 330 acres of land are home to a diverse range of wildlife. At the Rashtrapati Bhavan, open spaces, forest cover, parks, gardens, isolated areas of wildness, abundant fruit-bearing trees, and water bodies have all helped to nurture a diverse array of flora and animals.
Bangla Sahib Gurudwara
It is located on Baba Kharak Singh Marg, close to Connaught Place in New Delhi. It is easily identified by its golden dome and towering flagpole, Nishan Sahib. The Sacred Heart Cathedral is situated right next to it. Sikhs now hold the gurdwara and its Sarovar in high regard. Several citizens gather here for a special ceremony on Guru Har Krishan's birthday every year.
Also Read: Top 10 Korean Restaurants in Delhi to try today!
Lotus Temple
The temple is well known for its lotus-shaped design, which in many cultures serves as a symbol of purity and tranquilly. Fariborz Sahba, an Iranian architect, created the design, which was finished in 1986. The temple's design reflects the Bahá' religion, which incorporates equality, unity, and simplicity.
With its open arms to those of all cultures, the Lotus Temple is a symbol of harmony among everyone. It provides a serene setting for quiet thinking, prayer, and meditation but no idols, rituals, or preaching. Entering the temple's prayer hall, a sizable centre area covered with rows of white marble petals that open up to provide an incredible sensation of openness and light is recommended for visitors.
Numerous honours have been given to the Lotus Temple in appreciation of its brilliant architectural design. As a representation of the city's acceptance of all religions, it has become an iconic emblem of Delhi. In addition to its architectural importance, the Lotus Temple acts as a hub for volunteerism, social advancement, and educational initiatives. Through a number of programmes and events, it spreads the values of harmony, equality, and peace.
India Gate
India's capital city, New Delhi, is home to the famous landmark known as India Gate. It serves as a reminder of sacrifice, pride, and remembrance for the country. India Gate, a battle memorial for Indian troops who died in World Battle I and the Afghan Wars, was constructed in the early 20th century. India Gate has a splendid view at night time and has no entry fee.
The expansive grounds around India Gate provide it with the ideal location for outdoor activities like picnics and leisurely strolls. Street food, ice cream, and other treats sold by adjacent sellers are frequently indulged in. Families spending time together, kids flying kites, and teams playing sports and activities all add to the vibrant environment.
Dilli Haat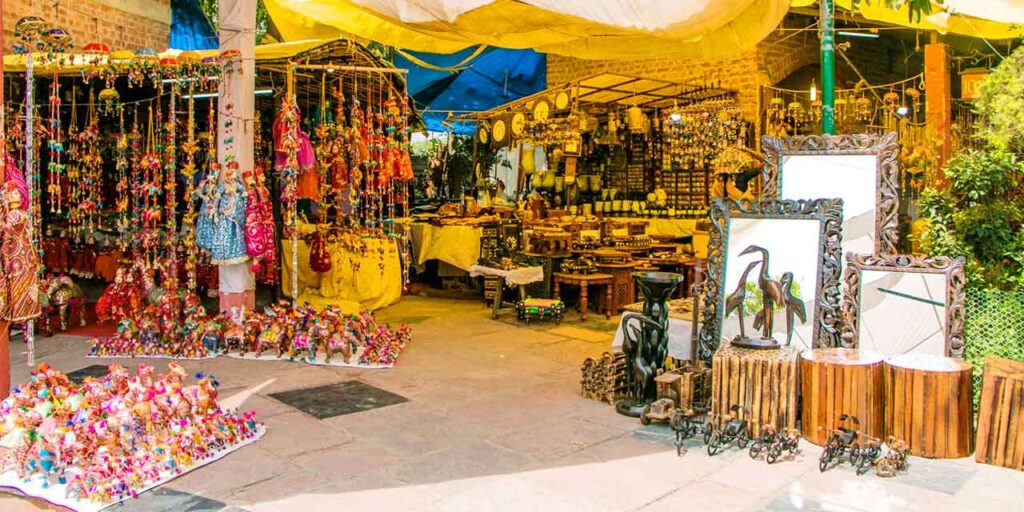 Dilli Haat is an outdoor market for crafts and cuisine that showcases India's rich cultural diversity. There is a little entrance cost, but it's worthwhile to note because it provides a lively atmosphere and the opportunity to sample diverse regional foods and crafts.
National Gallery of Modern Art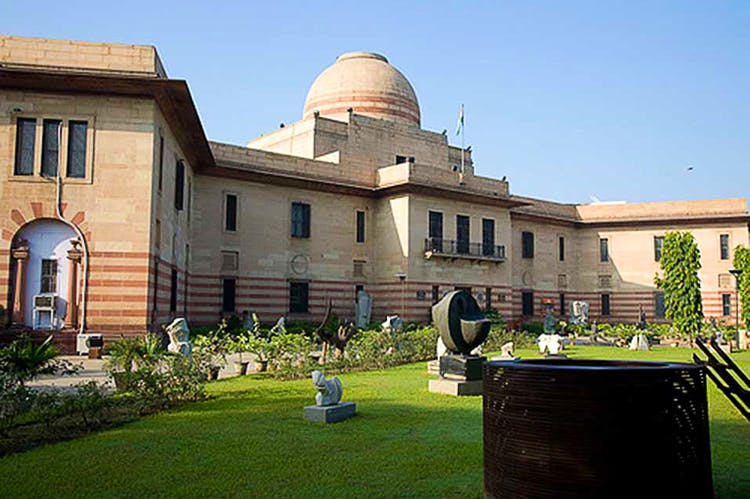 In India's capital city of New Delhi, there is a renowned art gallery called the National Gallery of Modern Art (NGMA). It is devoted to presenting and conserving modern and contemporary art, making it one of the top cultural institutions in the nation. The NGMA, which was founded in 1954, is essential to nurturing innovation, supporting creative expression, and enhancing India's cultural environment.
The museum is housed in the imposing Jaipur House, a historically significant structure created by Sir Arthur Bloomfield and situated among the Jaipur Estate's lovely environs. The building's architectural beauty is breathtaking and serves as a beautiful backdrop for the wonderful artworks on exhibit.
Rajghat
An important memorial and pilgrimage place, Rajghat is situated in New Delhi, India. It is the burial place and memorial for Mahatma Gandhi, who is regarded as the founder of the country and one of the movement's most important figures. Rajghat is a site of memory and introspection and is significant historically and culturally.
Rajghat, which is situated on the Yamuna River's banks, is a tranquil area encircled by lovely gardens. A straightforward pedestal made of black marble that stands in front of the memorial represents Gandhi's austerity and non-materialistic values. On the platform are written the words "Hey Ram" (Oh God), which are thought to have been Gandhi's final words before being killed in 1948.
Purana Quila
Purana Qila serves as a centre for culture by organising a variety of events & festivals that vividly depict Delhi's past. Tourists, history buffs, and locals alike are drawn to the fort because of its grandeur and historical significance. It is known for its architectural wonders. People visiting the place immerse themselves in the tales of the emperors and dynasties that formerly governed the region.
The architectural splendour, wandering amid historic ruins, and opportunity to connect with Delhi's lively past make a trip to Purana Qila an enthralling voyage through time. It serves as a reminder of the city's illustrious past and invites everyone to explore the rich tapestry of Indian culture.
Humayun Tomb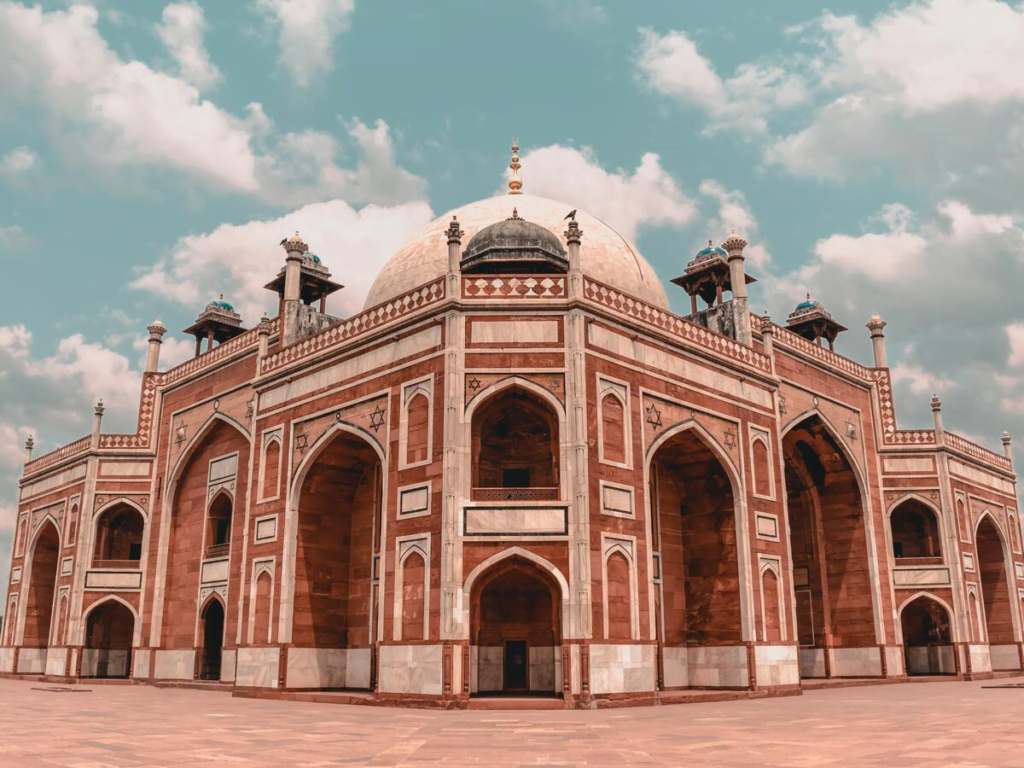 A spectacular mausoleum may be seen in Delhi, India, called Humayun's Tomb. One of the best specimens of Mughal architecture, it was constructed in the 16th century. Bega Begum, the Mughal Emperor Humayun's widow, ordered the construction of Humayun's Tomb between 1569 and 1570. Further, it is a significant historical location in India and serves as Emperor Humayun's ultimate resting place. Humayun's Tomb was designated a UNESCO World Heritage Site in 1993 in honour of its cultural importance and outstanding architectural design.
Jantar Mantar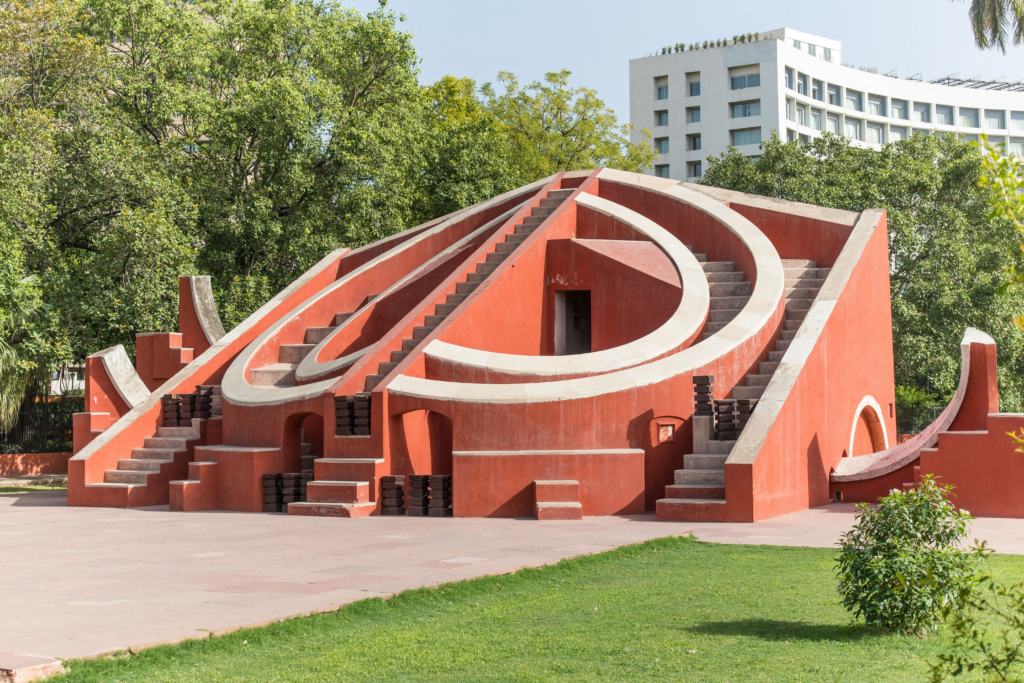 An astronomical observatory called Jantar Mantar is found in Delhi, India. It is one of the five observatories that the great Rajput ruler and astronomer Maharaja Jai Singh II of Jaipur constructed during the 18th century. The Jantar Mantar is a monument to both the rich scientific history of India and the developments in astronomy. It continues to astonish tourists with its astronomical precision and accuracy, standing as a stunning architectural marvel.
Since 2010, Jantar Mantar and other observatories have been designated as UNESCO World Heritage Sites. It is regarded as a premier illustration of both scientific and architectural innovation.
Moreover, a renowned tourist site, Jantar Mantar gives tourists a look into the intellect and artistic splendour of ancient India. It draws travellers who are interested in learning about astronomical observations & history buffs. Also, it helps astronomers who wish to investigate its unusual instruments.
at last, some other best places are Embassy Lane, Sarojini Nagar Market, Akshardham Temple, Nehru Museum, National Rail Museum, Delhi Zoo, and National Museum.