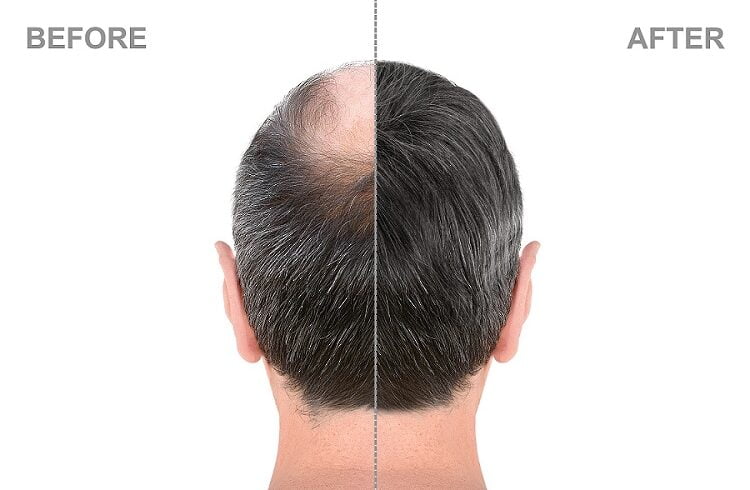 GOLDEN AESTHETICS, AMRITSAR
FIRST CHOICE, LUDHIANA
UNIQUE HAIR TRANSPLANT, JALANDHAR
REVIVA CLINIC, CHANDIGARH
YUVA AESTHETICS, PATIALA
AK CLINICS, LUDHIANA
PROFILE STUDIO, LUDHIANA
ASG HAIR TRANSPLANT, JALANDHAR
DR. GUPTA'S HAIR TRANSPLANT CENTRE, AMRITSAR
NATURAL HAIR TRANSPLANT, AMRITSAR
Are you tired of facing hair loss? Want to get a hair transplant done? Here are the top 10 hair transplant clinics in Punjab!
GOLDEN AESTHETICS, AMRITSAR
Dr Harkirandeep Singh excels at first-class Plastic Surgery Treatment and he has MBBS, MS and M.Ch degrees. Years after dealing with global-level patients, Singh is a board-certified surgeon with expert plastic, cosmetic and reconstructive capabilities. Golden Aesthetics is a highly experienced and safe clinic that offers great hair solutions.
ADDRESS: Golden Aesthetics, Above Charming Chicken, Majitha Rd, Sehaj Avenue, Amritsar, Punjab 143001
Contact : (+91) 80705 – 00900

Other services: Face Lift Surgery, Aurplasty, Dimple Creation, Rhinoplasty, Eye-Lid Surgery, Gynaecomastia, Liposuction, Tummy Tuck, Otoplasty, etc.
FIRST CHOICE, LUDHIANA
First Choice Hair Transplant is one of the best hair transplant clinics in Ludhiana that has high-qualification surgeons and a team along with a well-equipped clinic. They handle all the hair transplant procedures with great competency and minutely detailed transplant procedures. Their dedication helps them accomplish a high success ratio in the surgeries.
ADDRESS: #21, First Floor, Phase 1 Road, Main Market, Urban Estate Dugri, Ludhiana, Punjab 141003
Other services: FUE Hair Transplant, FUT Hair Transplant, PRP Therapy, Facial Hair Transplant
UNIQUE HAIR TRANSPLANT, JALANDHAR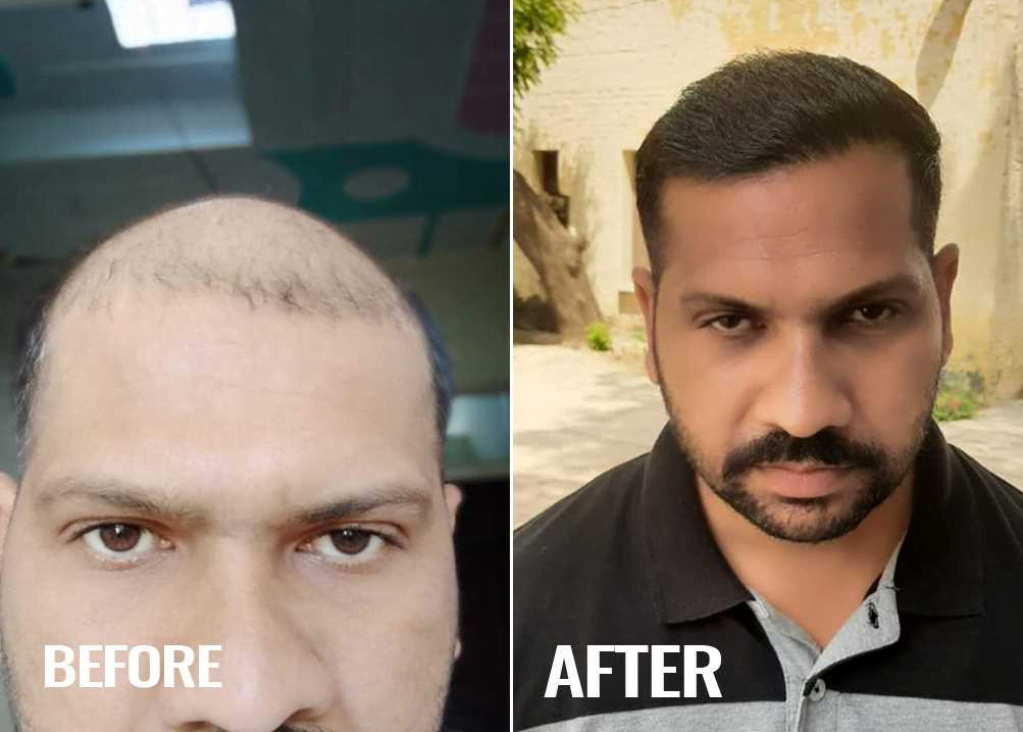 With experienced specialists, personalised treatment and quality and safety, Unique Hair Transplant Clinic is the best well-equipped and renowned hair solution in Punjab. Situated in Jalandhar, the team is always ready and committed to offering the best service for hair loss treatment in Jalandhar. They house modern procedural facilities and experienced doctors who work their level best to lay down highly safe services. Unique hair transplant has years of expertise to solve a common problem that deeply affects your looks, hair loss.
ADDRESS: 322A, Preet Nagar, Sodal Road, Near Sharma Cloth House, Jalandhar, Punjab 144004
Other services: FUE Hair Transplant, FUT Hair Transplant, Beard Transplant, Bio-FUE Hair Transplant
Also read: 5 Best Hospitals in Amritsar, Punjab
REVIVA CLINIC, CHANDIGARH
Reviva Clinic is the first choice for several celebrities. If you are looking for a hair transplant facility that even Indian celebs prefer, then Reviva Clinic is your top-notch option. They assist their patients with detailed discussions and consultation sessions in order to guide them best in the hair transplant journey. Reviva is a well-equipped clinic with highly trained and experienced medical practitioners who offer the best services for patients.
ADDRESS: S.C.O:1-2-3 First Floor, Opposite James Hotel Sector 17-D Chandigarh, India
Other services: Eyebrow Hair Transplant, Beard Transplant, Repair
YUVA AESTHETICS, PATIALA
Yuva Aesthetics is a centre for aesthetic transformation. The centre has Dr Sonal Banipal, MD who is a Chief Aesthetic Plastic Surgeon. Every individual working with Yuva Aesthetics is a well-trained and reconstructive individual. Dr Sonal Banipal has the highest level of board-certified qualification in India. Yuva Aesthetics has a full-fledged hair transplant centre with all facilities and equipment following state-of-the-art procedures.
ADDRESS: Income Tax Office Road, Old Leela Bhavan, at Dr Aniljit Multispeciality Hospital, Patiala 147001
Other services: Body Surgery, Cosmetic Gynecology, Breast Surgery, Facial Surgery, Lasers and Skin Treatment.
AK CLINICS, LUDHIANA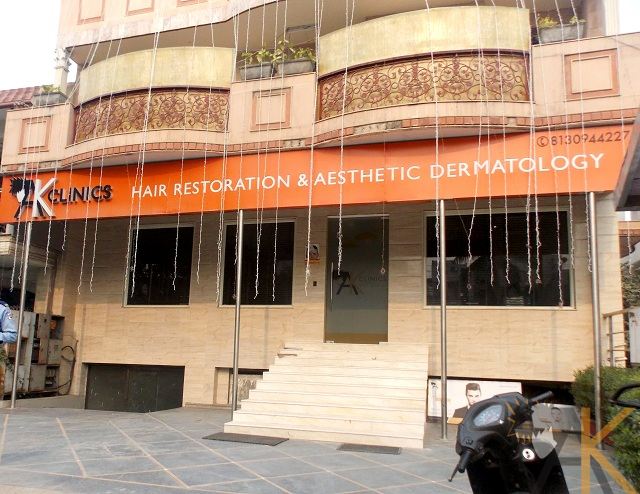 With experienced surgeons, affordable transplant plans and achieving excellence since 2007, AK Clinic has successfully completed more than 3 million graft implants in India! With AK Clinics, you can save up to 20-30 per cent on your hair transplant packages in Ludhiana. AK Clinic is run by a trained and experienced surgeon Dr Kapil Dua who is a Board Certified Hair Transplant Surgeon in Ludhiana.
ADDRESS: 51-E, Sarabha Nagar, Opp Kipps Market, Ludhiana, Punjab 141001
Other services: Hair Transplant, Facial Hair Transplant, Body Hair transplant
PROFILE STUDIO, LUDHIANA
Dr Vikas Gupta is a plastic surgeon who completed his Master's in Cosmetic Surgery and accomplish thousands of corrective cosmetic surgical and hair transplant procedures. Offering a wide range of medical facilities such as skin treatments and other surgical methods, Dr Vikas Gupta leads Profile Studio in order to offer greatly beneficial hair transplant procedures that can our hair voluminous, natural and shiny.
ADDRESS: 1753 New Prem Nagar, opp PAU Near Hathi complex, close to Akash institute Ludhiana, Punjab 141001
ASG HAIR TRANSPLANT, JALANDHAR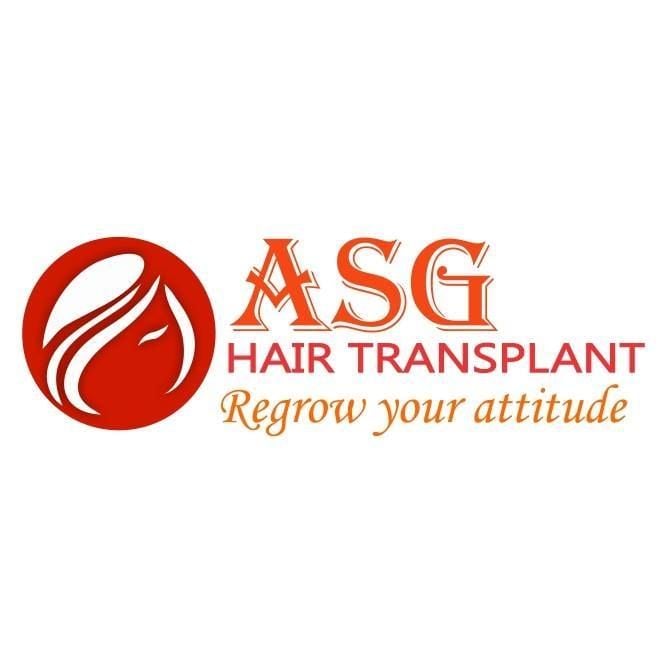 ASG hair transplant offers high-tech Hair Transplant solutions and is considered one of the best hair transplant clinics in India because of its internationally recognised professionalism and hard work. They have successfully treated more than 8000 hair transplant surgeries with the help of professional surgeons and the latest technology.
ADDRESS: ASG Hair Transplant Centre, 69-A, Nehru Nagar, Shastri Nagar, Model Town, Ludhiana, Punjab 141001
DR. GUPTA'S HAIR TRANSPLANT CENTRE, AMRITSAR
A state-of-the-art facility, Dr Gupta's aesthetic, Laser & Hair Transplant Centre offers solutions for all aesthetic issues under one roof. With its aesthetically pleasing atmosphere, cutting-edge amenities, and high standards, the centre was thoughtfully designed to make you feel unique. They provide patients with individualized care and attention.
NATURAL HAIR TRANSPLANT, AMRITSAR
The hair transplant clinic provides world-class surgical treatment for baldness. They use advanced and latest techniques to restore your hair volume maintaining high standards of sterilization and hygiene. Natural Hair Transplant has a team of surgeons, dermatologists, and hair transplant physicians in Amritsar who are responsible, seasoned, and top hair transplant specialists. They are all highly trained, certified, and dedicated.
ADDRESS: First Floor, Tikoni Market, Near Kheterpal Children Hospital, Majitha Rd, Amritsar, Punjab 143001