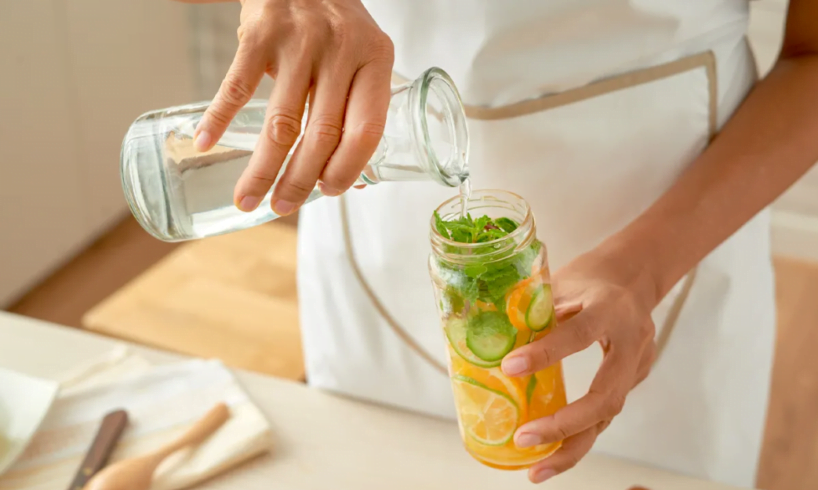 Homemade drink recipes: Want to know about drinks that can make you healthy and energised throughout the day? Well, you are at the right place. Several individuals nowadays wish to start a healthy routine but fail to do so because either they don't know the right tactics or they don't know how they are not bothered at all.
However, if you want to enjoy the gift of a healthy body, then you need to make sure that you consume healthy drinks consisting of vegetables and herbs that are best for your body. Here are the top 4 homemade drink recipes that will enhance your healthy 2X times!
Lemon Honey Drink
Boil one glass of water with honey, lemon, pudina, cardamom, and ginger. This drink can easily replace your everyday morning tea or coffee routine. Usually, people who are regular tea consumers want to discontinue their tea and coffee schedule but can't because they are used to it given their intense work schedule. However, this lemon and honey drink can assist you to manage your work stress by giving you energy and keeping your diet intact.
Carrot and Beetroot Juice
Both carrot and beetroot are superfoods that consist of numerous healthy values. They are rich in fibre, vitamins, antioxidants and iron. This drink will greatly help you in both winter and summer because it reduces inflammation, regulates blood pressure levels and aids detoxification.
Also read: Uttarakhand- A hub of Ayurvedic medicine
Banana Smoothie
Mix banana with soaked chia seeds and dry fruits and consume it with your morning breakfast. It will be a great energy booster for your body. Banana smoothie is an excellent source of nutrients and gives an instant boost in energy.
Apple Lemon Ginger Juice
Apple, lemon and ginger altogether make you feel energised and refreshed just when you consume the juice. These 3 are the super ingredients rich in antioxidants, minerals and vitamins. It is a great juice to add to your daily routine because it detoxifies your body, refreshed your senses and offers absolute delight on hot days.