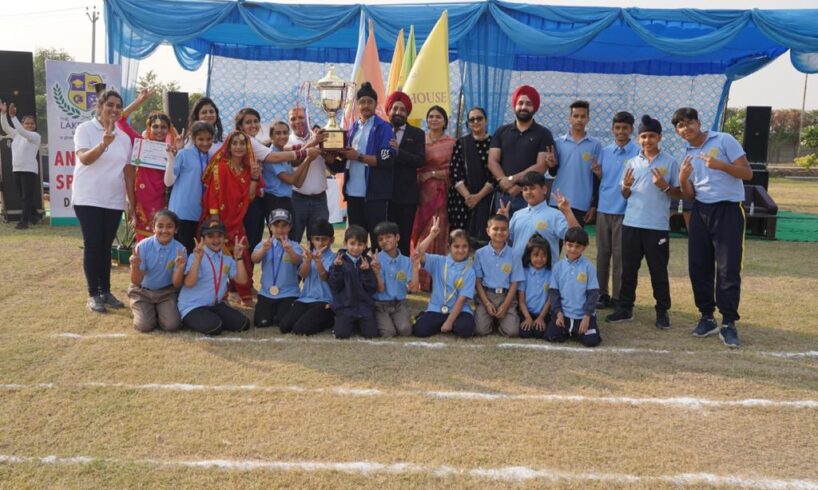 YD News | One-minute read
Recognizing the importance of sports in a child's life, The Lakewood School Ludhiana celebrated the annual sports day on November 19.
Dr. Narottam Singh and Dr. Gagandeep Kaur; managing director, Mr. Anmol Singh and director- Principal, Dr. Ritu Bhanot were present at the inauguration ceremony of the sports events.
Sports day at The Lakewood School began with a march past. Later, the investiture ceremony of the captains and vice-captains of the four student house councils was conducted.
All the students of the Kindergarten to Grade 9 classes actively participated in various events. The students competed in various events, including 100 meters sprint, relay race, balloon race, frog race, lemon and spoon race, hurdle race, long jump, shot put.
Other than that, they competed in= table tennis, basketball, and sack race. The school authorities also organized events for the teachers, admin staff and support staff. The chairpersons awarded the winners with medals and certificates.
Chairperson Dr. Gagandeep Kaur encouraged the students and emphasized on the importance of sports in a student's life.
Director- Principal Dr. Ritu Bhanot addressed the students and highlighted that sports was important as it improves personality.
The event ended with a bhangra performance by the students. Overall the event was a complete success enjoyed by every individual present in the school.
Also read: Meet Tulsi Gowda: Padma Shri winner, known as 'Encyclopedia of Forests'