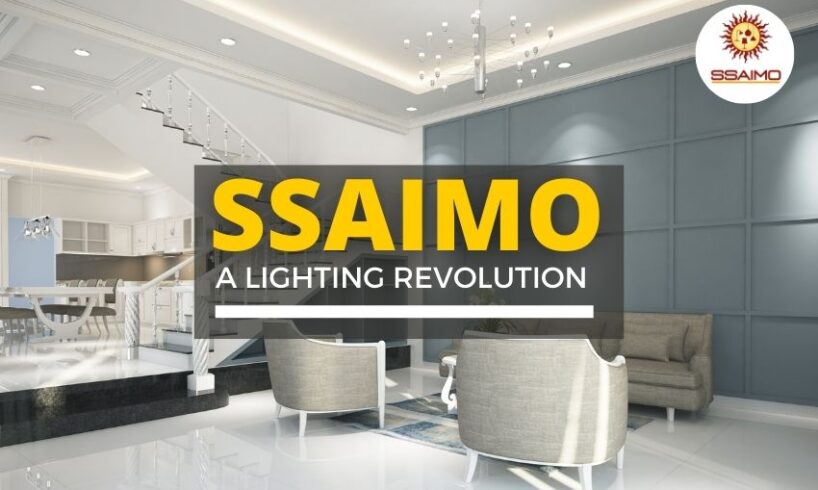 YD News | SSAIMO | Two-minute read
As the demand of high quality LED lights is rapidly increasing all across the world, a lot of companies have stepped into this industry. In India, there are several companies which offer best LED products. Many have switched from incandescent lamps and fluorescent lamps to LEDs. There are several reasons behind it as LEDs are much more convenient and eco-friendly.
In Punjab, SSAIMO has been the best manufacturer of LED lights. The company has been into operations for several years now. They offer quality industrial LED lights, commercial LED lights and household LED lights.
SSAIMO- A wide range of quality products
Undoubtedly, SSAIMO is amongst the best manufacturers of LED lights in Punjab. One of the major reasons is that they offer a wide range of products. From industrial to domestic use, SSAIMO offers products for all.
At SSAIMO, you will find quality home décor LED lights at genuine prices. Other than that, they also offer uniquely designed wall décor lights as well. From Rs. 400 to 7000, this company offers products of different price range.
Genuine and affordable LED lights
All products are affordable and pocket-friendly. Even the commercial LED products start from Rs. 80 only. Also, you cannot doubt about the quality of the product as these modern technology products designed with perfection. For every LED light that SSAIMO offers, quality raw material is used.
Easily shop on the website
Through the official website of SSAIMO, you can easily buy the different products from the best LED manufacturer of Punjab. There are different sections including home décor, wall décor, industrial and commercial LEDs. From normal LED bulbs to expensive and quality flood lights, this company offers everything. You will get wide range of products and through the website, you can shop according to your need and convenience.
If you want to check product range, Just click on the website link and you will find the LED lights that you have been looking for.
SSAIMO- Address and contact details
Address- Vill. Tibba, Opposite Powe House, Ganpati Estate, Dehlon Road, Near Ramesh Kanda, Sahnewal
Contact- 9815340343
ALSO READ: Dolfin Tyre & Tube- Leading tyre & tube manufacturers in India