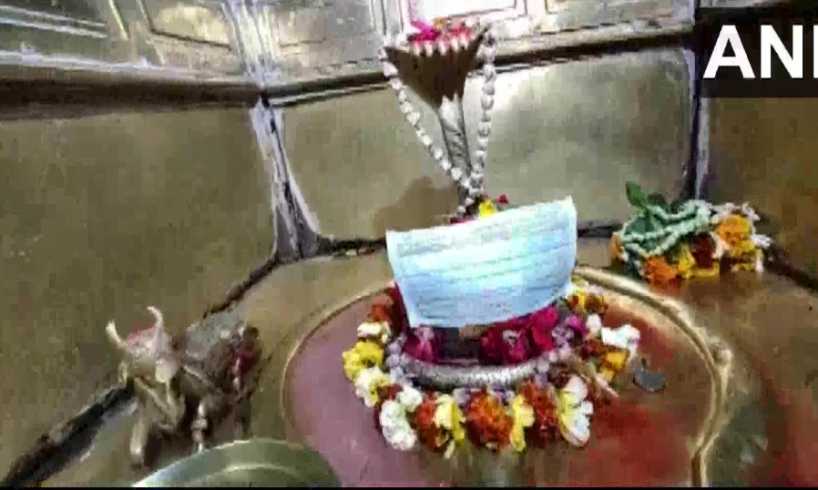 YD NEWS | 8:40 PM | 'Priest covers idols in the temple with masks'| One-minute read
This is the time when the coronavirus cases are increasing in numbers and everyone is taking the required precautionary measures. In India, we have seen the precautions to such extent that even the deities in the temple are covered with masks. Also, the devotees are asked not to touch the idols.
This bizarre incident has happened in the Prahaladeshwar temple in Varanasi where a 'Priest covers idols in the temple with masks' and he wants to "spread awareness about Coronavirus".
On Monday, Krishna Anand Panday, the priest reportedly said, "Coronavirus has spread across the country. We have put a mask on Lord Vishwanath to raise awareness about Coronavirus. The same way we put clothes on our idols when it is cold and put ACs or fans when it is hot, we have put masks on the deities."
Other than this, the priest has asked the devotees to avoid touching the idols to prevent the Coronavirus spread.
Also, the priest and the devotees were seen offering prayers in the temple wearing masks.
In India, the total number of positive cases of Coronavirus has reached more than 60. India has banned the cruises coming from the affected countries to enter the ports.
Looking for more Coronavirus NEWS
According to CGTN, the total number of Coronavirus cases have exceeded 113,000 globally.