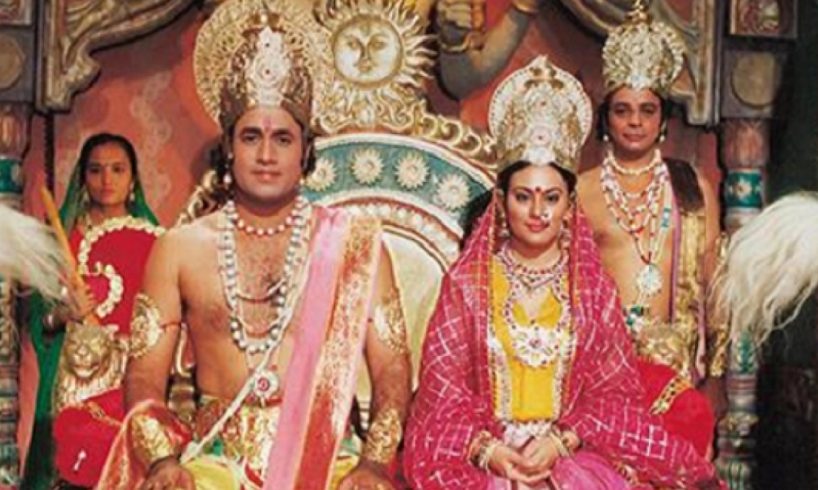 YDNews| 02: 50 pm| One-minute read
DD National's Ramayan: Given the national lockdown imposed by the center due to the conditions created by the novel Coronavirus, it has become very hard for people to keep themselves busy and entertained. However, the television channels have been making efforts so as to entertain the audience since televisions are the only entertainment source right now during the quarantine.
Earlier a few days, the CEO of Prasar Bharti was in the talks to retelecast the iconic Hindi drama Ramayan on the channel as many people requested about the same. Meanwhile, he took to Twitter and said that the process is on and that they are discussing the telecast with the official right holders of the show.
However just today in the morning, Prakash Javedekar has confirmed the return of the show on the small screen making the audience go nostalgic about the iconic drama Ramayan. Javedekar, who is the Minister of Information and Broadcasting confirmed that the iconic show will be re-telecasted on the television on high public demand.
Also read: 5 novels to read in your home-quarantine, download there Kindle edition here
Have a look at DD National's Ramayan:
The Minister shared the news on a happy note on Twitter which made the viewers excited. Ramayan will be retelecasted on DD National starting from the upcoming Saturday, March 28. The telecast of one episode of Ramayan will come in the morning from 9 am to 10 am and another one in the night from 9 pm to 10 pm.
The Hindi drama ran from 1987 to 1988 and grabbed International attention as well. The show all in all garnered a lot of fan base and people even today remember the impact of the show on their lives.
Ramayan was directed by Ramanand Sagar. Along with that, the show had Arun Govil as Rama, Deepika Chikhalia who portrayed Sita and Sunil Lahri who played Lakshman.
Recently, the star cast of Ramayan came on The Kapil Sharma Show to celebrate 33 years of its airing and recollected the past memories of the drama.
Have a look at the Ramayan cast on The Kapil Sharma Show: