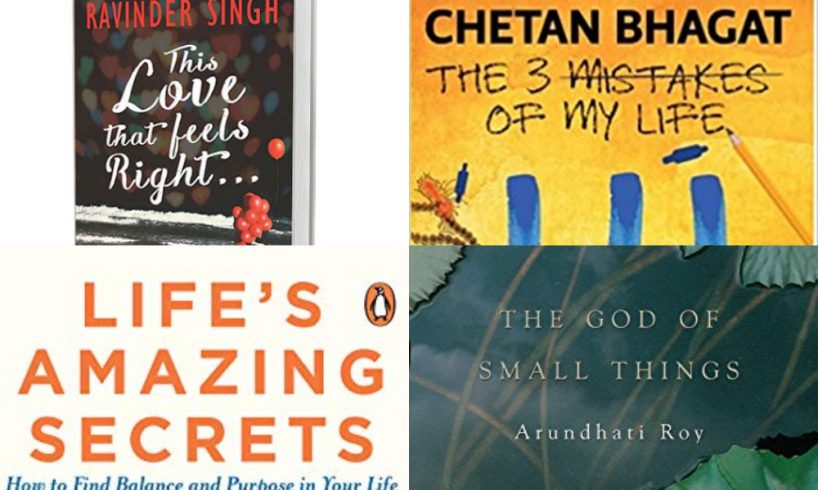 YD News | 5 Novels to read | 2 minutes read
5 Novels to read during quarantine:
The nation is facing a huge loss due to the wake of Coronavirus. So much so that the government had to impose a complete 21 days lockdown in the country. But the same is to ensure public safety.
Now, most of the people, actually all the countrymen who are staying inside the houses practicing social-distancing would be depressed just after PM Modi announced lockdown. But let us assure you, there are an ample number of things to do inside the house but only if you are not too lazy to get up from that couch.
Earlier, we shared lists of Bollywood movies and Web-series for binge-watching. Now, we have collected a list of 5 handpicked novels which you must read.
We understand you might not have the hard copies of the novels but don't worry you can buy there kindle editions which are quite cheap.
Here are the
5 Novels to read,

during quarantine:
The God Of Small Things
Author: Arundhati Roy
A winner of the 1997 Booker Prize, the novel very beautifully unfolds several relationships, happenings, and how you treat your loved ones. Based on the lives of a middle-class family, the novels share about what a middle-class person faces in their day to day lives. Their personal believes, reactions, etc.
Violence against women, how people look at divorced women, racism and many other aspects have been shown in the novel. Moreover, this book is best for the ones who love to discover new words and line formations. So, if you like to read a different yet common concept, you must go for this one.
Kindle Edition: The God Of Small Things
5 novels to read
The 3 Mistakes of My Life
Author: Chetan Bhagat
Chetan Bhagat who has written tremendously beautiful books has this one in his list which is a story revolving around the life of three friends whose dreams and passion bring them together as three entrepreneurs. Their lives take a drastic change when some circumstances tear them apart.
Kindle Edition: The 3 Mistakes of My Life
The Secret Letters of The Monk Who Sold His Ferrari
Author: Robin Sharma
The story revolves around a man who is forced to travel across the planet in order to collect life-saving letters that carries the secret of someone close to the man. The story os the novel is based on adventure, claiming your personal power, being true to oneself and fearlessly living our dreams.
Get to this roller-coaster ride where you will experience a virtual tour to some amazing places in the world.
Kindle Edition: The Secret Letters of The Monk Who Sold His Ferrari
Life's Amazing Secrets: How to Find Balance and Purpose in Life
Author: Gaur Gopal Das
It is a debut book of the most knowledgable and sought-after monks in the world Gaur Gopal Das. With a motto Stop Goin through life, Strat Growing through life. Gaur happens to educate wisdom with the help of his own wisdom and experiences.
In this novel, he takes a dig on various aspects of life, relations and discovering one's true potential, one's work life and most important the key to lasting happiness. If you are stressed at life, get to this unforgettable journey where you might find precious sights.
Kindle Edition: Life's Amazing Secrets: How to Find Balance and Purpose in Life
This Love That Feels Right
Author: Ravinder Singh
Based on the life of a married woman who finds the love of her life but it is not with her husband. She is torn to ask herself a question that is this love right?
As the nature of love is pure, carefree, the lady desired to be loved but when love came to her, it came unannounced, uninvited but too late. Read what happens in her life. Will she choose to be with her husband or choose the love that feels right?
Kindle Edition: This Love That Feels Right
Click here for more lifestyle article