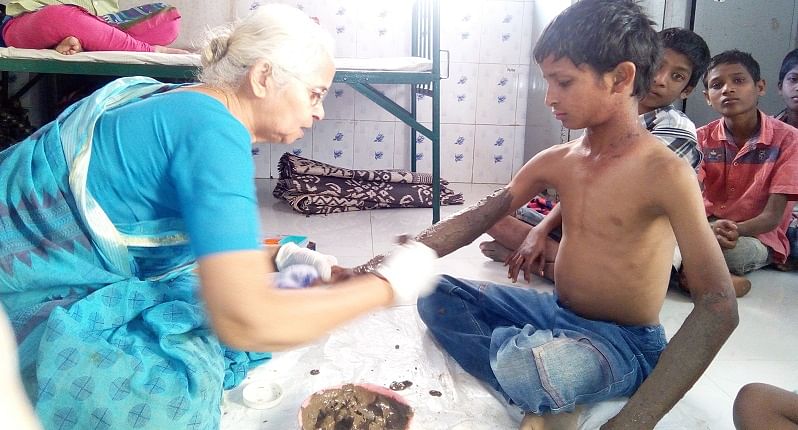 It is said that the sole meaning of life is to serve humanity. Following the footsteps of Mother Teresa, 68-year-old Mangal Shah makes this quote true. She is the woman who has been working towards making lives easier for helpless HIV positive children.
Mangal Shah runs a residential unit for HIV positive children in Pandharpur, Maharashtra, where she takes care of around 125 children.
Earlier, women used to marry at a very young age. When she was 17, her interest was more towards serving the needy rather than getting married.
When she visited the government hospitals to help HIV positive sex workers, pregnant women, handicapped people, she understood that there was a lack of family support.
At that time, she decided to help the needy. She used to serve them homecooked food. Later, Mangal Shah realised the need to help the HIV+ female sex workers who are one of the most deprived and excluded communities.
About 35 years ago, she started spreading awareness about this disease. That was the time when HIV/AIDS was considered the deadliest disease.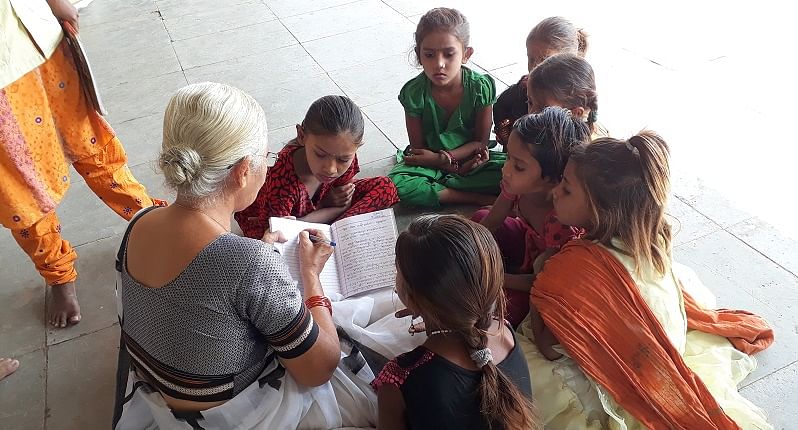 In the 80s and 90s, it was tough for her to work towards a taboo topic like HIV/ AIDS. But her dedication made her reach where she is today.
Once, she and her daughter got to know that two children of age less than 2 were abandoned. The reason was that their parents died of AIDS. Therefore, the people nearby were feared of getting infected and they would bring shame to the family.
Trying to help them, Mangla found that there was no orphanage in Maharashtra for HIV positive kids. That's when they decided to take them home.
Also read- How to earn extra 45,000 every month? Run biryani Thela like these engineers
She decided to help more such children and shelter them. She named the care home "Palawi" (new leaves of plants in Marathi).
"Since 2001, we have been working with HIV+ children for their care and rehabilitation. These children feel the need for a mother's care. All their moments should be filled with happiness. That is what we work towards at Palawi," says Shah.