Ludhiana, October 22
Ludhiana's favourite shopping destination, MBD Neoplis celebrated 11 successful years of providing a holistic shopping experience to its patrons. To mark the anniversary, several activities including a puppet show, Diya decoration competition, Rangoli making competition will be organized till November 4.
The anniversary festivities took place at the mall atrium. A specially designed cake from The Chocolate Box and Lounge was cut in the presence of retailers and shoppers. The anniversary celebrations will continue till November 4th.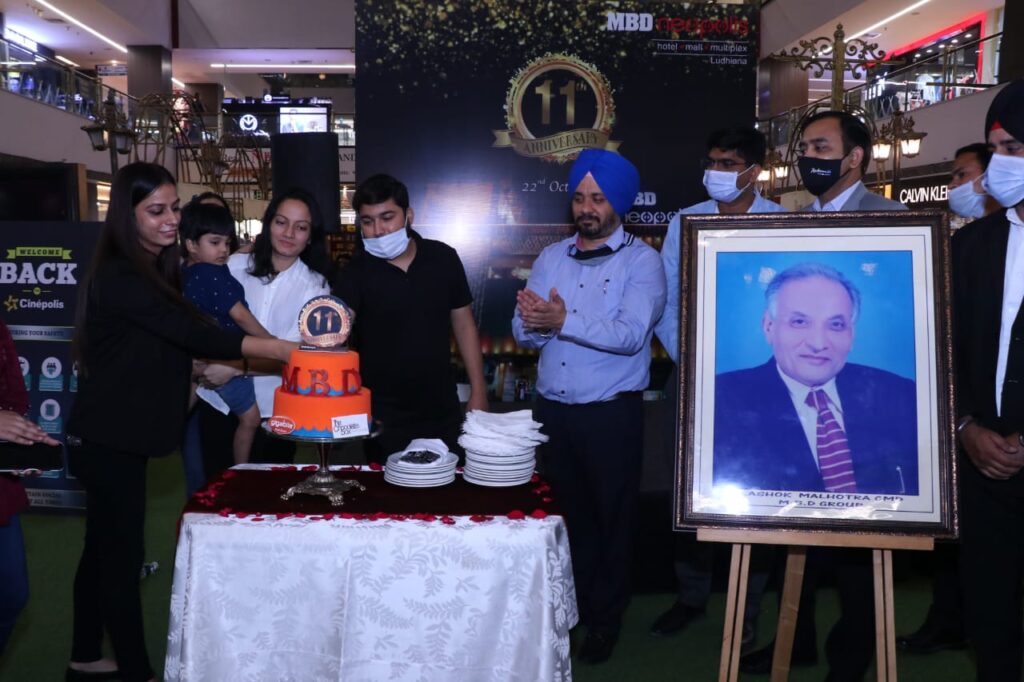 An award ceremony was also conducted to felicitate the best performing participants during the boot camp. Also, masala Bhangra, salsa, Bollywood Hip-hop and Zumba session will be organized for three days upto two hours.
The entries are also invited from various dance and art institutions and academies. Also, dance videos are called for the online campaign.
In the past eleven years, MBD Neopolis has become the best destination for entertainment and retail experience in Ludhiana.
Sonica Malhotra Kandhari, Joint Managing Director, MBD Group said, ''We are extremely delighted to achieve a new milestone. In these 11 years, the mall has been a trendsetter and has set new benchmarks. The remarkable contribution of MBD Neopolis owes to the trust and confidence of shoppers, our retail partners and our teams. They have worked together to ensure that MBD Neopolis remains worthy of the city's pride. We will continue to create newer and better experiences for our patrons."
Monica Malhotra Kandhari, Managing Director, MBD Group said, "We are happy to complete eleven glorious years. It is a very proud moment for all of us. We thank our customers and retailers for being part of this exciting journey. Also, we will continue to stand committed to positioning the mall as the ultimate shopper's abode".
Satish Bala Malhotra, Chairperson of MBD Group said, "Since its inception, MBD Neopolis mall has created a space where retail and entertainment unite. With the blessings of our Founder Ashok Kumar Malhotra Ji, we will continue to work hard. We sincerely thank the dedicated team for their immense contribution."
Also read: Did you know the real names of these 30 Punjabi celebrities?
MBD Group celebrates 76th Founder's Day: Remembers the spirit of Ashok Kumar Malhotra