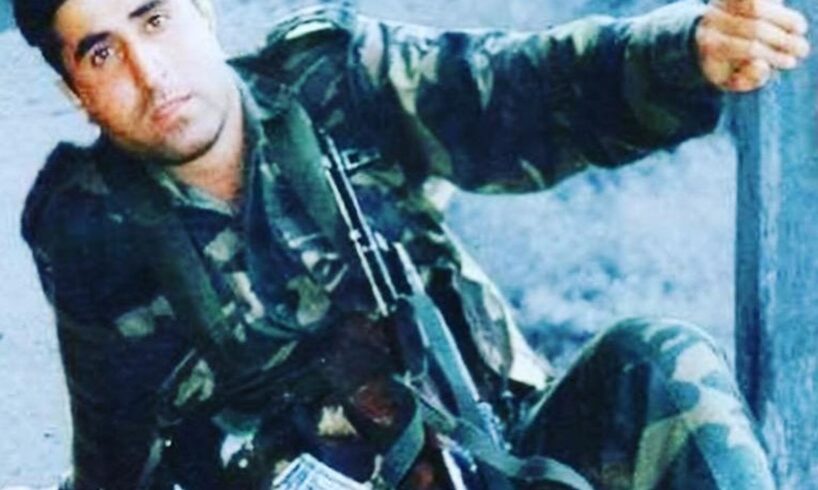 Captain Vikram Batra's father's name is GL Batra and his mother's name is Kamal Kanta Batra.
His twin brother's name is Vishal Batra.
His fiancé Dimple Cheema did not marry anyone after he got martyred and decided to stay his widow.
The whole nation has been appreciating Siddharth Malhotra's performance in the movie 'Shershah', based on the life of Captain Vikram Batra. He lost his life on the battlefield on July 7, 1999, during the Kargil War.
For the filmmakers, it was important to impress the audience, but more importantly, they needed to portray the true story of Captain Vikram Batra. His twin brother, Vishal Batra reportedly said that the film barely takes 10-12% liberty with creative storytelling. It means that the filmmakers have successfully put forward the true story of Captain Vikram Batra.
Also, for Siddharth Malhotra, it must be very difficult to portray Batra on the screen. One of the major reasons is that he was not physically present along with Siddharth. If we talk about biopics, sometimes, actors have the liberty to meet the person being portrayed on the screen. For example, Late Milkha Singh was there with Farhan Akhtar during the shoots of "Bhaag Milkha Bhaag". But this was not possible in the case of "Shershah".
In fact, according to some media reports, the Batra family chose Siddharth Malhotra to portray the role of Captain Vikram. Vishal had told the media that he met Siddharth in the year 2016. He ended up talking with him and his father for about 3 hours.
Also read- Yashpal Sharma- Born in Ludhiana, died in hearts of Indian cricket fans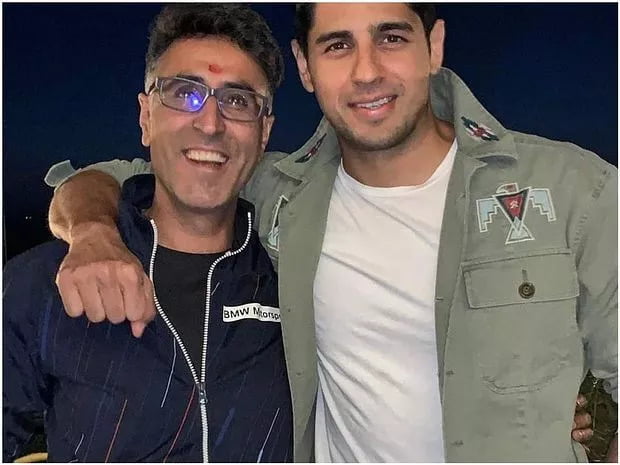 He also said that when Siddharth reached their home, he touched and felt all the things that belonged to Vikram. "We were delighted when we found that Siddharth was playing Vikram's role."
Vikram Batra's brother Vishal Batra works as the Retail Business Head- North at ICICI Bank. Several interviews of him have been uploaded on the internet after the release of the movie. In the year 2017, Tedx also featured him.
His father Girdhari Lal Batra and mother Kamal Kanta Batra belongs to a teaching background. Vikram and Vishal also have two sisters- Seema and Nutan.
Captain Vikram Batra was born on September 9, 1974 in the Palampur district of Himachal Pradesh. At that time, his father was a government school principal and his mother was also a teacher. He received his primary education from his mother and then went to DAV Public school in Palampur. Later on, he went to Cental School Palampur.
For his bachelor's degree, he went to DAV College Chandigarh, where he completed B.Sc. Medical Science. During his college years, Vikram also met his love, who later became his fiancé, Dimple Cheema. Despite the fact that Dimple's family disapproved of their love, both of them promised to stay together. But destiny had something else for them.
Even after Vikram Batra's got martyred, Dimple Cheema did not marry and decided to stay his widow. In the year 2017, she had an interview with The Quint in which she said-
"Not a single day in the past 17 years, have I felt detached from you. It feels as if you are away on a posting. I feel so proud when people talk about your accomplishments. But along with that there is some regret in the corner of my heart. You should have been here, sharing, listening to the stories of your brave deeds, of how you are the inspiration to the youth of today. I know in my heart that we are going to meet again, it's just a matter of time."
She is also working as a school teacher now.
In the Indian Military academy, Vikram Batra was a part of the Manekshaw Battalion. In the year 1997, he completed his training and joined the Indian Army as a lieutenant. Vikram Batra was commissioned to 13 Jammu and Kashmir Rifles. He got his first posting at Sopore in the Baramulla district.
When the Kargil War started in June 1995, his Batra's battalion 13 JAK Rif was was ordered to more to Dras. While recapturing point 4875, he was martyred on July 7, 1999. Reports suggest that Captain Batra tried to rescue another officer, Lt. Naveeen Anaberu. In the process, he exposed himself to the enemy and was shot dead.
On August 15, 1999, Captain Vikram Batra was awarded Param Vir Chakra, India's highest Military honour. His father GL Batra, has written a book titled "Param Vir Vikram Batra, the Sher Shah of Kargil".