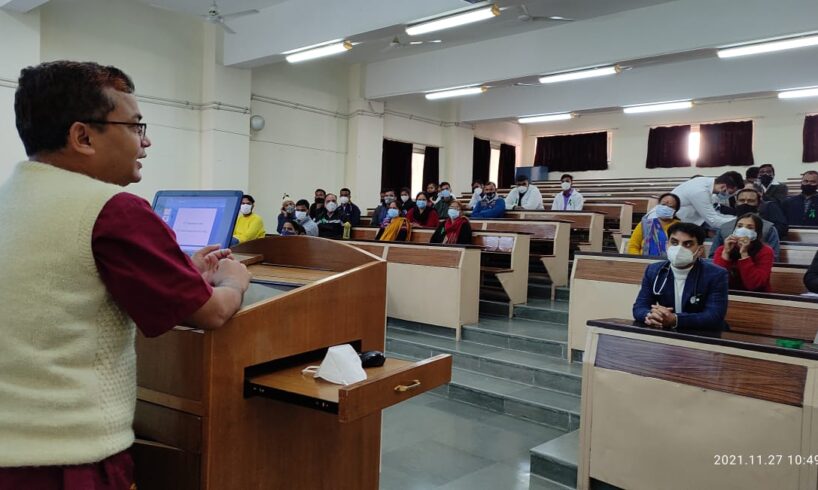 YD News | Two-minute read
Himalayan Hospital Jolly Grant organized a program on National Organ Donation Day
Uttarakhand (India): Himalayan Hospital Jolly Grant organized a program on National Organ Donation Day during which the families of the organ donors were honoured in the hospital.
While addressing the people, Vice-Chancellor of Himalayan Hospital Dr. Vijendra Chauhan said that for the last 10 years in India, National Organ Donation Day is being celebrated every year on November 27.
The major objective of Organ Donation Day is to make people aware of organ donation. Dr. Chauhan said that there is no substitute for organ donation. Hence, the donors should always be highly respected.
Chief Medical Superintendent of Himalayan Hospital, Dr. SL Jethani said that there is great importance of charity in Indian culture. But organ donation is called "Mahadan". "Even after death, the organs of a dead person give new life to another person. The mission of the Himalayan Hospital has been to serve humanity," he said.
Kidney transplant at Himalyan Hospital
He said that in Uttarakhand, only Himalayan Hospital Jolly Grant is the only private institute allowed for kidney transplants. Along with this, efforts are being made to make available liver transplant facilities in the hospital soon.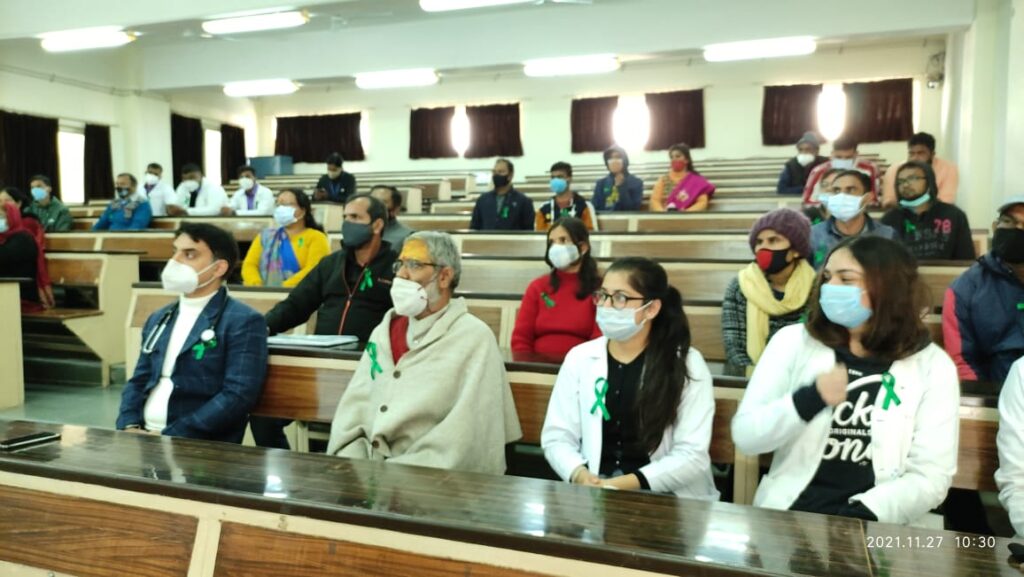 Dean Himalayan Institute of Medical Sciences Dr. Mushtaq Ahmed said that the main reason for the decline in organ donation is the lack of awareness. He said that people are not aware of the process of donation. A large section of the population is unaware of it.
He urged the people to spread awareness about this noble cause. Also, he congratulated the transplant team of the hospital. The patients and the family members of the donors also shared their experiences.
On this occasion, Dr. Rajiv Sarpal, Dr. Shikhar Agrawar, Dr. Shahbaz Ahmed, Dr. Vikas Chandel, Dr. Veena Asthana, Dr. Karmaveer, Dr. Yasir, Transplant Coordinator Jagdeep Sharma were present.
Also read: Successful kidney transplant at Himalayan Hospital Jolly grant, mother saves son's life