YD News | Two-minute read
Himalayan Hospital Jollygrant has set up Uttarakhand's first state-of-the-art cardiac centre on Friday. Vice-Chancellor of the Himalayan Hospital Dr Vijay Dhasmana inaugurated the cardiac centre and dedicated it to public health.
Dr Dhasmana said that keeping in mind the convenience of the patients, the health facilities at Himalayan Hospital are continuously increasing. Continuing the trend, a cardiac centre has been established in the hospital.
During the inauguration, several senior doctors of Himalayan Hospital were present.
Vice-Chancellor Dr Vijendra Chauhan, Chief Medical Superintendent Dr SL Jethani, Dr Mushtaq Ahmed, Registrar Dr Sushila Sharma, Head of Cardiology Department Dr Anurag Rawat, Dr Kunal Gururani, Dr Chandramohan Belwal, Dr Akshay Chauhan, Dr Deepak Oberoi etc. were present.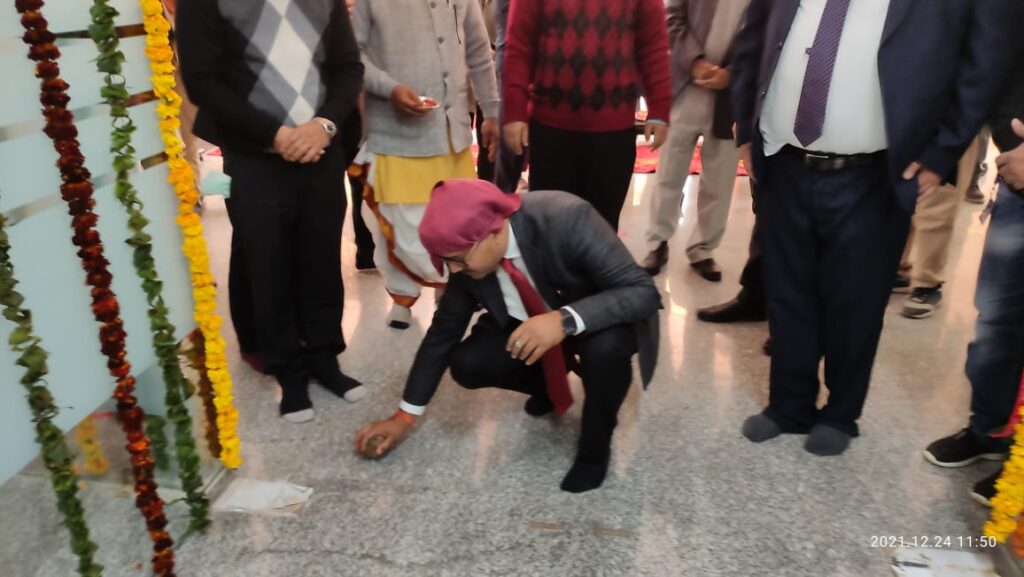 One of the premium cardiac centres in India
"The facility of Comprehensive Cardiac Center is present in a few hospitals of India," Vice-Chancellor Dr Vijay Dhasmana said.
Himalayan Hospital is one such hospital to fulfil the standards of international health facilities. The recently established cardiac centre is the only and first for cardiac patients in Uttarakhand.
Patients will get the best treatment
The patients at Himalayan Hospital will get various facilities like OPD, CCU, Cardiac Anesthesiology, CTVS etc.
The authorities have set up a Comprehensive Cardiac Center to improve patients' comfort. Along with providing complete medical assistance to the patients, all the facilities will be available in the same building of the cardiac centre.
More patients will get health facility in the cardiac centre
Dr. Anurag Rawat, Head of the Department of Cardiology said that with the establishment of the Cardiology Center at Himalayan Hospital Jollygrant, now more patients can be provided health care. Hospital authorities have increased the number of beds in the Cardiac Center from 25 to 75. In this, the hospital authorities have prepared CCU of 20 beds, CTVS of 10 beds and general ward of 35 beds . Apart from this, the number of operation theatres has increased to 2.
Also read: Himalayan Hospital Jolly Grant ranks first in providing treatment under Ayushman Scheme