Garden cafes in Delhi: Most people get easily tired of the hustle and bustle of the city since they have to go through public transport, continuously bumping vehicle horns, people all around and work stress. Among all these things, there is always something that they, including me, miss, which is the sound of a soundless and peaceful environment. While having a peaceful life is a dream of many human beings, the only peace we get is sitting inside houses with closed doors and windows, that is the only time of quiet for us. For everyone who is tired of staying inside the home simply because they want to eat and chill in a peaceful and nature-encouraging environment, we have a solution for you.
Now you don't have to struggle by sitting idly at home and get bored of the usual routine and four-walls because we have collected the top 10 garden cafes in Delhi for you where you can easily eat, enjoy and relax while soaking in the tepid winter sun. We are talking about 10 garden cafes where open-air can literally do you better therapy than any motivational video. There are many garden cafes in Delhi that serve scrumptious food with a gorgeous nature-uplifting ambience that will help you handle your work stress and give you some moments of a peaceful and chilled-out environment.
Visit these places with your work friends, school buddies or family and steal some calm and tranquilising moments of your life!
Roadhouse Cafe
This visually amazing cafe will offer you not only brilliant and beautiful seating but also offers gluten-free and vegan options to choose from.
Address | Roadhouse Cafe – M-22, 2nd Floor, Main Market, GK I
FB Page | https://www.facebook.com/RoadhouseCafeDelhi/
Also read: Best Hill Stations in India to Visit this Summer
Olive Qutub
If you want to experience evenings filled with magic and delight, then Olive Qutub is your option! With an extremely dreamy decor, they offer a variety of food options. that are exotic and extravagant.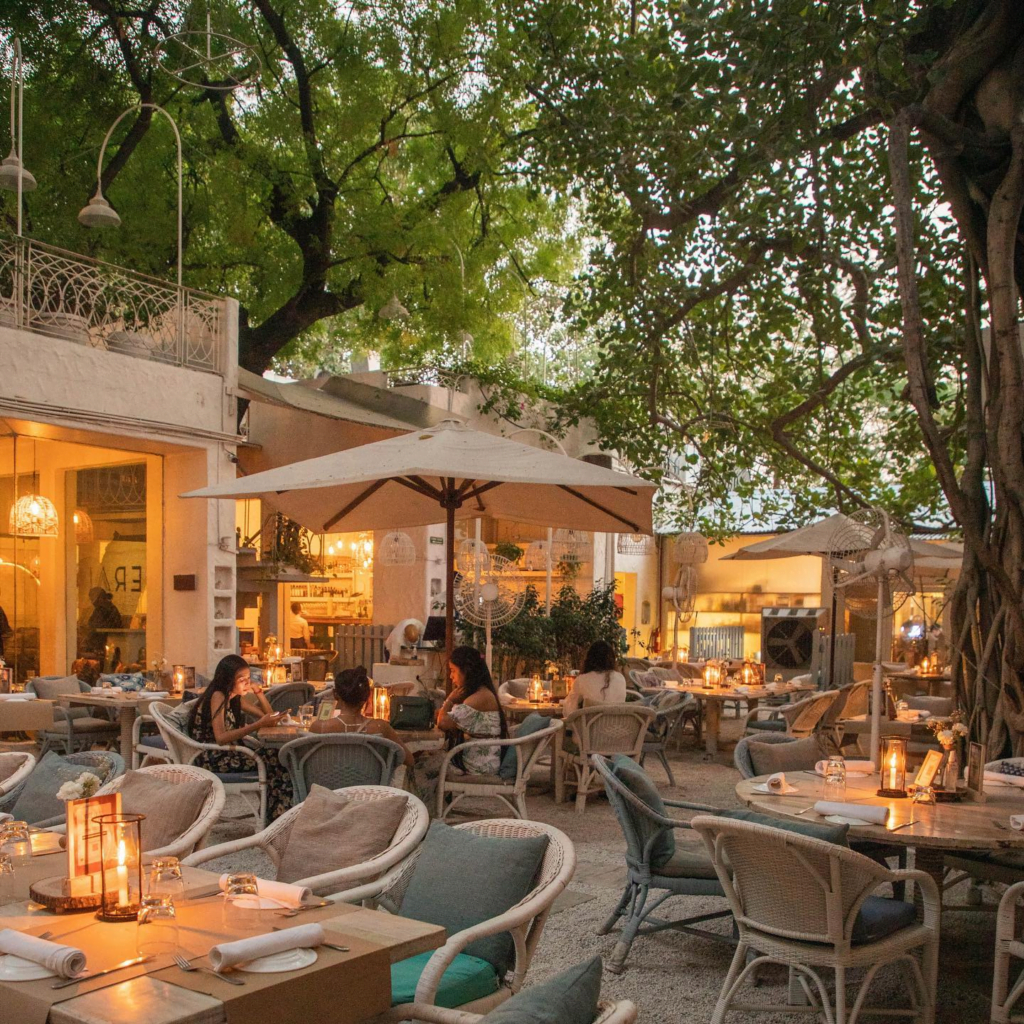 Address | Olive Qutub – One Style Mile, Haveli 6, Kalka Das Marg, Mehrauli
FB Page | https://www.facebook.com/OliveAtTheQutub
Cafe Di Milano
With modern-day-like decor and under the lap of trees and incredible outdoors, Cafe Di Milano is a perfect option for a family outing, a friends reunion or your first date! With relishing meals, they also offer some board games so that you can chill and unwind with your company.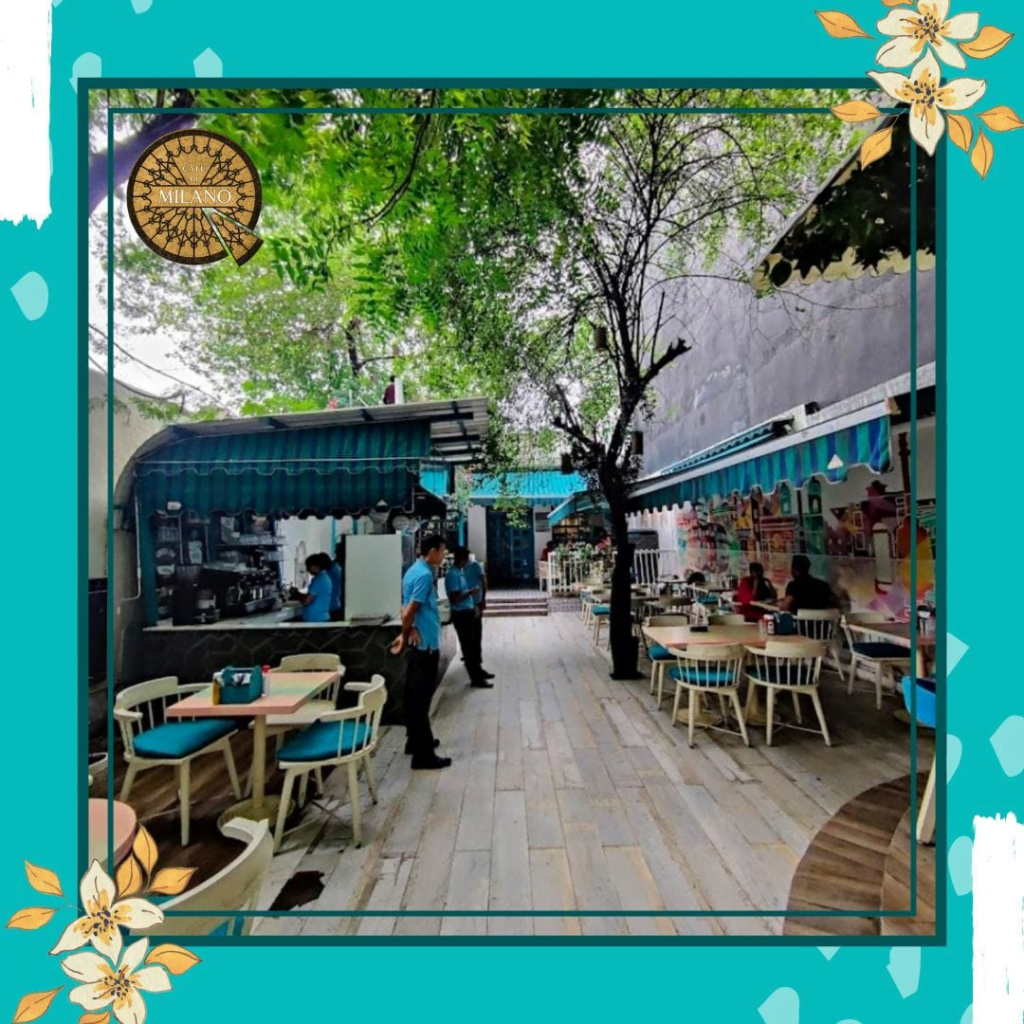 Address | Cafe Di Milano – 97A, Opposite Reliance, Sector 13, Dwarka
FB Page | https://www.facebook.com/cafedimilano/
Fabcafe By The Lake
Set amidst the lush green environment of Delhi's insanely famous heritage site, Fabcafe By The Lake is defined by its chic decor and highly impressive eating options.
Address | Fabcafe By The Lake – Sunder Nursery, Nizamuddin West
FB Page | https://www.facebook.com/fabcafe.in
Rustique
With a gorgeous garden setting, Rustique is a perfect choice for lunch and dinner choice. The place not only has a great outdoor and indoor setting, but it also has great food options as well.
Address | Rustique – Essex Farms, 4 Aurobindo Marg
FB Page | https://www.facebook.com/rustiquebyessexfarms
Romeo Lane
Romeo Lane is known for having impressive ethereal rooftop seating coupled with elegant decor and amazing food options. Enjoy the taste of different delicacies under the glimmering lights!
Address | Romeo Lane – 13, 2nd Floor, Alipur Road, Civil Lines
FB Page | https://www.facebook.com/romeolanedelhi
Diggin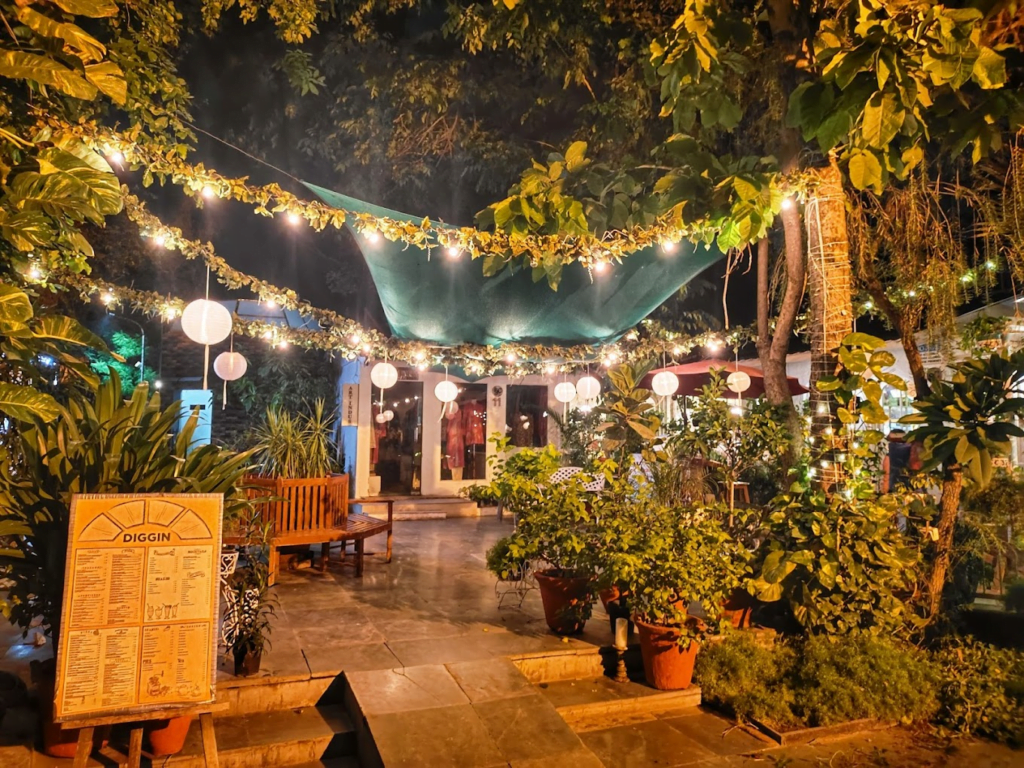 Want to experience a cafe decorated with flowers, trees and everything natural? Diggin is your rescue option! With enticing decor, Diggin offers healthy salads and other food options too.
Address | Diggin – Chanakyapuri & Anand Lok
FB Page | https://www.facebook.com/diggincafe/