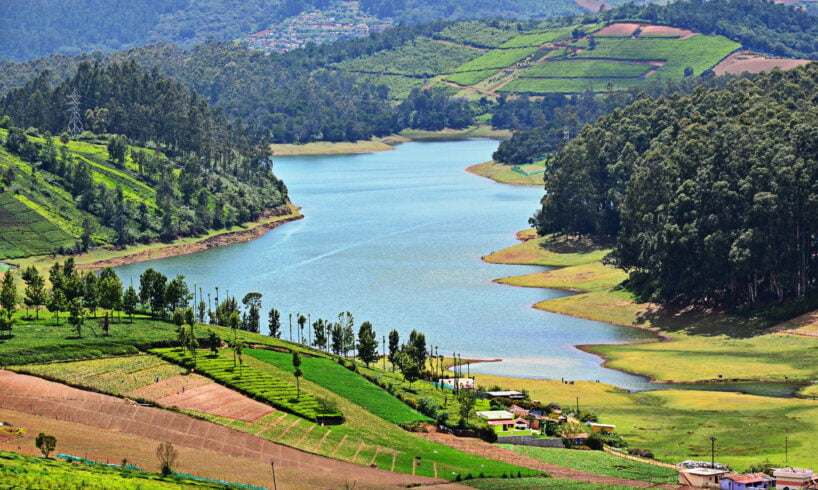 Hill Stations in India: It's time to leave the concrete jungles and seek refuge in the cool embrace of nature when the sweltering summer heat sets in. And what better way to escape the heat than by travelling to India's beautiful hill stations? These lovely locations, hidden among imposing mountains, provide a welcome relief from the oppressive heat and are the ideal retreat for nature lovers, adventurers, and anyone seeking peace.
With its unique geography, India is home to several lovely hill towns that are scattered throughout its vast landscape. All hill stations in India has its own charm, from the Himalayas' snow-capped peaks to Western Ghats' lush green valleys. Whether you're a seasoned hiker, a romantic at heart, or just seeking a restorative vacation, India has plenty to offer.
This is a virtual tour of some of India's top hill towns that you might want to visit this summer. We will reveal the hidden jewels and highlight the must-see attractions in each location. Pack your luggage and get ready to travel through the magnificent scenery and peaceful surroundings of India's beautiful hill stations. These hill stations will leave you with memories for a lifetime, whether it's paragliding or a peaceful stroll amidst pine trees.
Pahalgam, Jammu & Kashmir
Pahalgam, sometimes called the "Valley of Shepherds," is well known for its unspoiled beauty and untainted scenery. The area has lush pine trees, expansive meadows, and trickling streams that contribute to the tranquil and entrancing environment. It acts as a starting point for Hindus to travel to the revered Amarnath Yatra.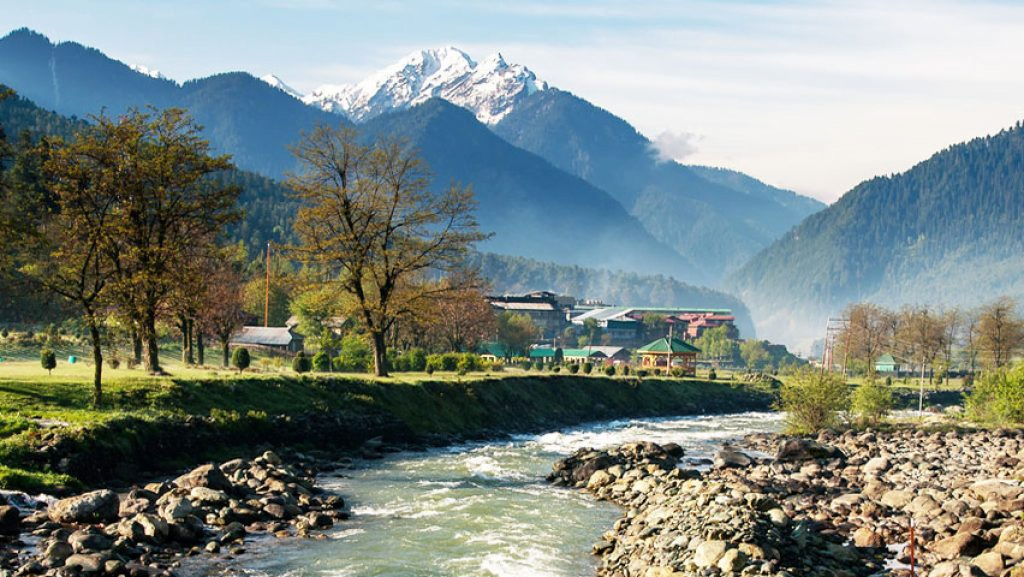 Pahalgam is a wonderful hill town that radiates tranquilly and natural beauty. It is situated in the scenic state of Jammu and Kashmir. It is set among the spectacular Himalayan mountains at a height of around 2,740 metres above sea level. This hill station offers breathtaking vistas of snow-capped peaks, verdant valleys, and flowing rivers.
Pahalgam is renowned for having an abundance of vegetation and animals. A wide variety of fauna, including deer, musk deer, brown bears, and several bird species, are found in the area. Pahalgam is a haven for environment lovers and wildlife enthusiasts because of its breathtaking scenery and plethora of species.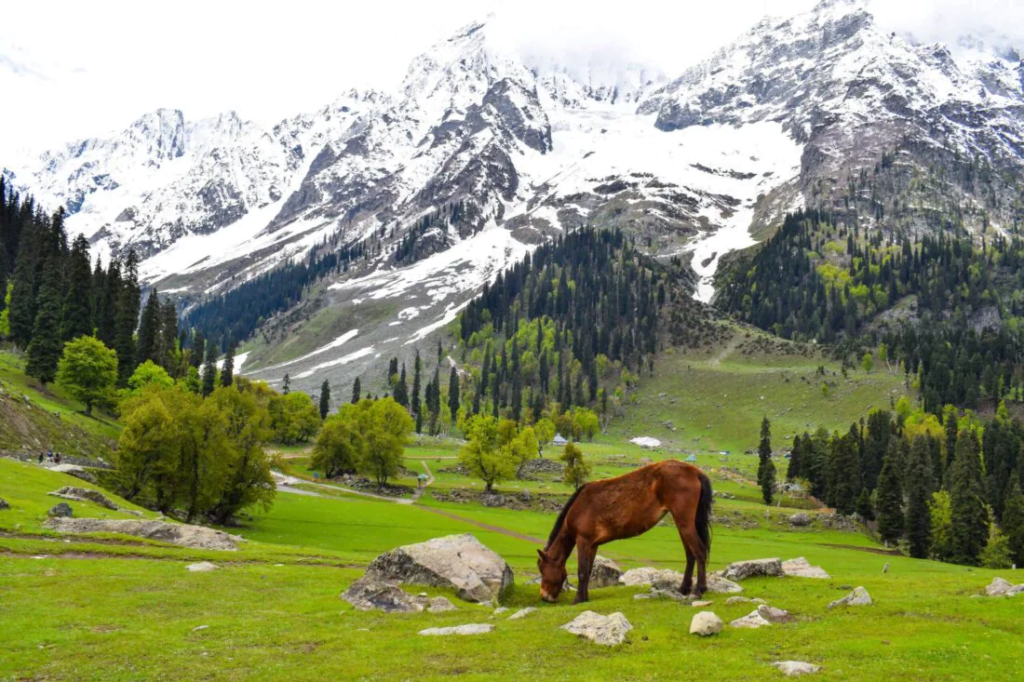 Khajjiar, Himachal Pradesh
The gorgeous hill town of Khajjiar is sometimes known as the "Mini Switzerland of India". It is situated in the lovely state of Himachal Pradesh. This picturesque location is tucked away in the Dhauladhar mountain ranges of the Himalayas at a height of around 2,000 metres above sea level.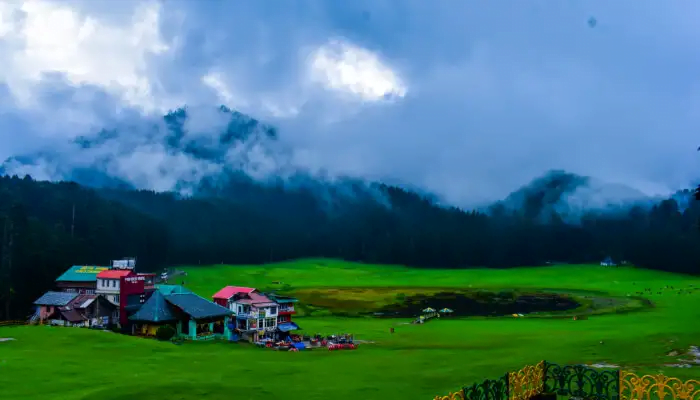 The beautiful vistas, verdant meadows, and deep deodar woods of Khajjiar are renowned for their enchanting and bucolic ambience. The Khajjiar Lake, a tranquil body of water surrounded by rich vegetation, is the main draw of the town. The lake, which has a floating island in the middle, contributes to the area's ethereal beauty. This also makes it an ideal location for boating and leisurely strolls.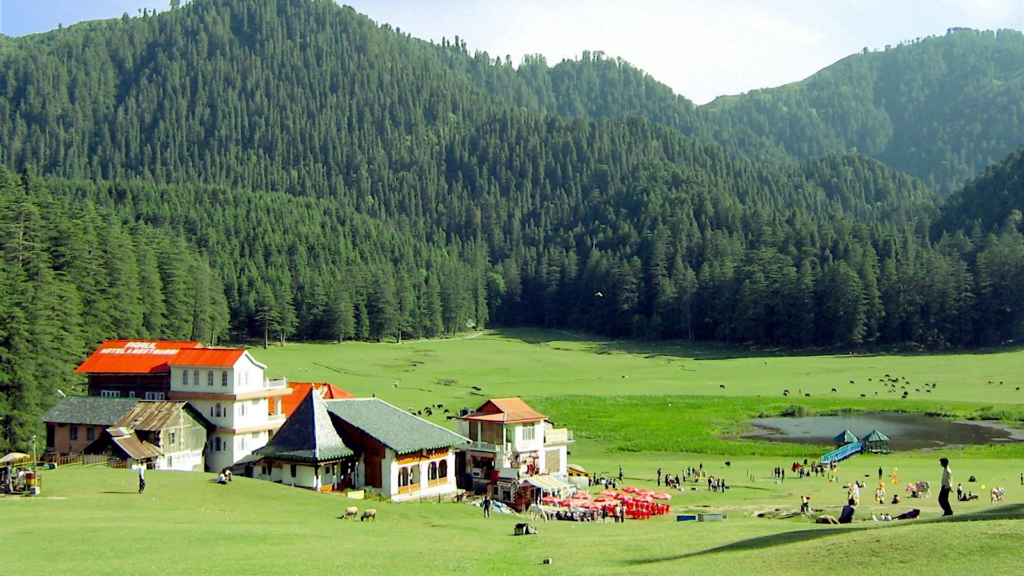 The summer months, from May to July, are the ideal time to visit Khajjiar. You will experience nice weather where the meadows are in full flower. Khajjiar is transformed into a winter paradise from December to February. This draws tourists wanting to enjoy winter sports like skiing and snowboarding.
Tawang, Arunachal Pradesh
Tawang, in Arunachal Pradesh's northwest, is a captivating hill town tucked away among the magnificent Himalayas. The hill station located at a height of 3,048 metres above sea level, is known for breathtaking vistas, monasteries, and rich culture.
Tawang is best visited in the summer, from March to June, when the weather is nice and the valleys are ablaze with vibrant flowers. The monsoon season should be avoided because of the intense rain, which can cause landslides and hamper transport.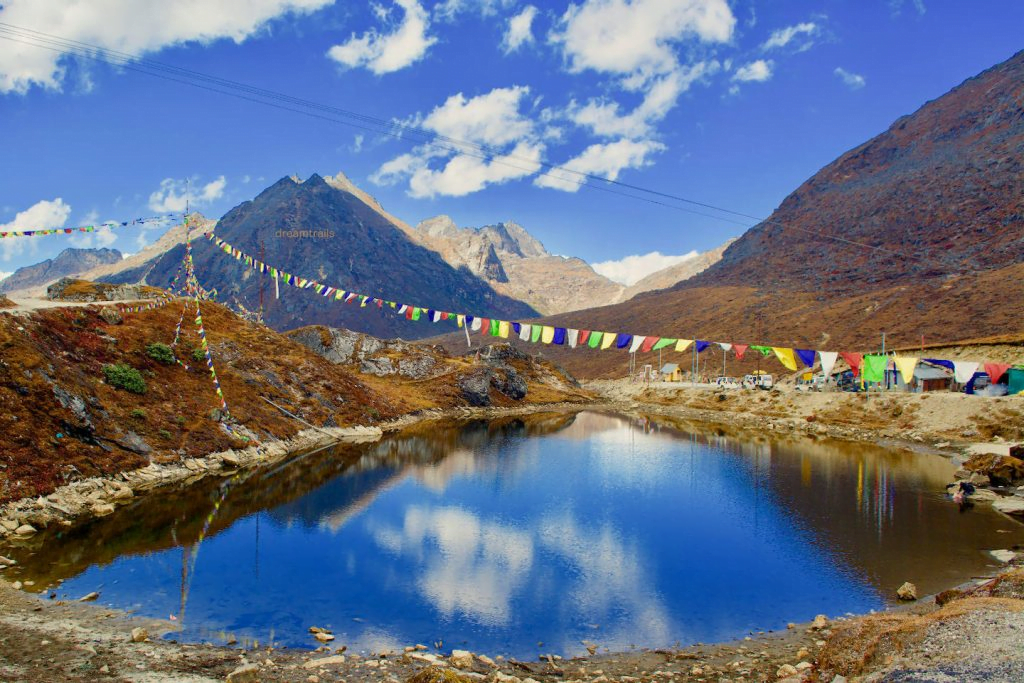 The area around the town is awe-inspiringly beautiful, with sweeping vistas of snow-capped mountains, deep valleys, and tranquil lakes. The Tawang Monastery, the second-biggest monastery in the world and the largest in India is Tawang's main draw. This magnificent, 400-year-old monastery is filled with complex paintings, stunning murals, and a golden Buddha figure. It draws tourists from all over the world serving as a centre of spiritual and cultural learning for Buddhist monks.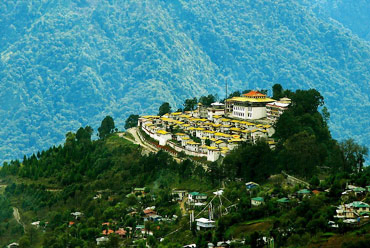 With its breathtaking scenery, historic monasteries, and rich cultural legacy, Tawang gives visitors a completely immersive experience. Tawang in Arunachal Pradesh promises an extraordinary experience that will leave you enthralled and inspired by its timeless appeal. No matter whether you're looking for spiritual enlightenment, natural beauty, or an adventure-filled vacation.
Also read: Top 10 places in Delhi where entry is free!
Darjeeling, West Bengal
The fascinating hill town of Darjeeling in the Indian state of West Bengal has enchanted tourists for many years. Located in the Lesser Himalayas at an elevation of around 2,042 metres, Darjeeling is famed for its expansive tea farms, panoramic vistas of snow-capped mountains, and the well-known Darjeeling Himalayan Railway, a UNESCO World Heritage site.
Views of the towering Kanchenjunga, the third-highest mountain in the world, are among Darjeeling's most recognisable sights. Visitors come from all over the world to see the dawn over the snow-covered peaks from Tiger Hill because it is such a magical experience. Every traveller remembers this mesmerising sight because of the stunning mountain range panoramas and the interaction of light and shadow.
Due to its production of some of the best tea in the world, Darjeeling is frequently referred to as the "Queen of Tea." The well-kept rows of tea bushes in the tea gardens are a pleasure to see. The tea plantations provide guided tours where guests may sample various teas, learn about the production of tea, and even participate in tea tastings.
Gangtok, Sikkim
The captivating hill town of Gangtok is located in the Eastern Himalayas and serves as the capital of the northeastern state of Sikkim. At a height of around 1,650 metres, the city of Gangtok is famed for its expansive views, tranquil monasteries, and a fusion of traditional and modern elements.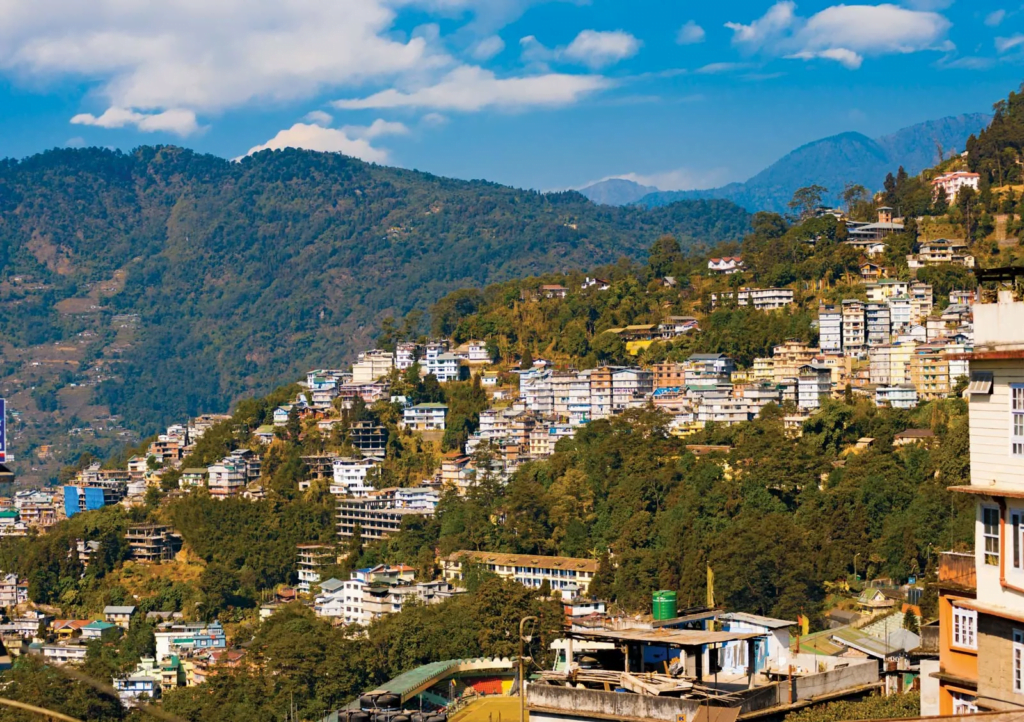 The beautiful scenery surrounding Gangtok offers breathtaking vistas of snow-capped mountains, gushing rivers, and lush valleys. The town's year-round good weather makes it a popular vacation spot for travellers looking for a break from the summer heat or a winter wonderland experience.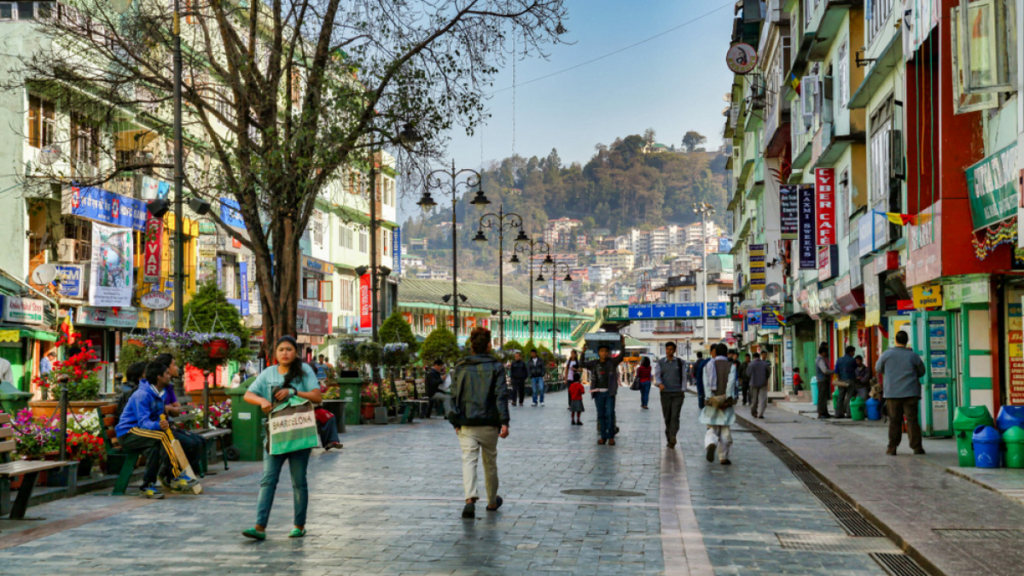 Gangtok has options for paragliding, river rafting, and trekking for thrill-seekers. At a height of 3,753 metres, the neighbouring Tsomgo Lake is a glacier lake that is frozen throughout the winter. Visitors can take a yak ride or a calm walk around the lake to take in the natural beauty of the surroundings.
With its scenic beauty, spiritual retreats, and outdoor activities, Gangtok provides a distinctive variety of experiences that cater to different interests. Whether you're looking for a quiet getaway amidst the beauties of nature, an exhilarating adventure, or both, Gangtok in Sikkim guarantees an amazing trip that will leave you with priceless memories and a desire to go back.