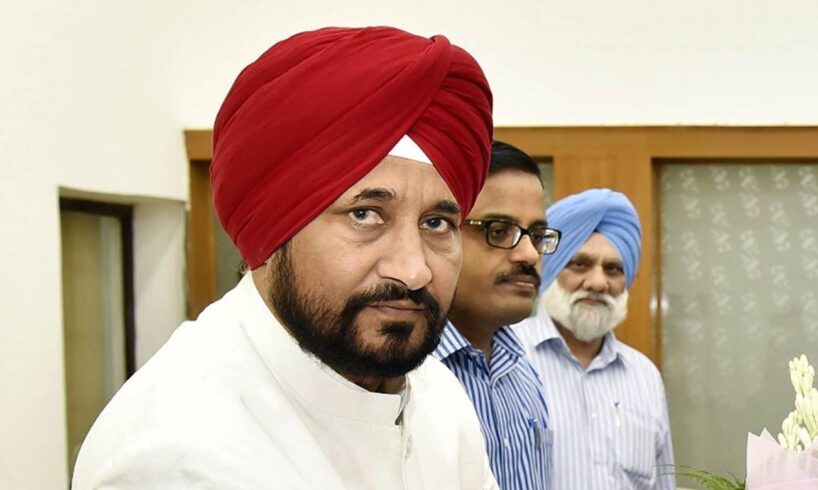 Charanjit Singh Channi will face several challenges as he has a short period of time to prove himself.
He is the first from the SC/ST/OBC community to become the Chief Minister of Punjab
Punjab has got a new Chief Minister as Charanjit Singh Channi. The outgoing CM Captain Amarinder Singh had said that he felt "humiliated" and could not continue like that. Therefore, he resigned from the post on Saturday, September 18.
It is to be noted that till Sunday afternoon, Channi was nowhere in the race to become the Chief Minister of the state. There's a strong reason why Congress has elected him as the CM.
The internal conflicts of Congress in Punjab
It seems like the internal conflicts in Congres Party in Punjab are nowhere near an end. Several senior leaders had spoken openly against each other.
After the resignation, Captain Amarinder Singh has said that he will strongly oppose the party if they put forward Sidhu as CM's candidate. He even went on to say that Sidhu is a threat to the national security as Pakistan President Imran Khan and their Chief of Army Staff General Qamar Javed Bajwa.
It is not the first time that Captain has spoken against Navjot Singh Sidhu. Since Sidhu joined the Indian National Congress, both of them have openly criticized each other's policies.
Sidhu had also proposed an 18-point agenda before Captain for the betterment of Punjab. He, along with some other MLAs like Sukhjinder Singh Randhawa and Charanjit Singh Channi, put pressure on Amarinder Singh. As a result, he had to resign from his post.
Who were the CM candidates?
It all started on Saturday when Captain Amarinder Singh resigned from his post. It looked like several leaders from Punjab Congress were in the race. But Channi's name was nowhere in the media till Sunday afternoon.
Former Punjab Pradesh Congress Committee President Sunil Jakhar, current President Navjot Singh Sidhu, former Jails and Co-operation Minister Sukhjinder Singh Randhawa and Rajya Sabha MP Pratap Singh Bajwa's names were there for CM's post.
Also read- Know what Captain Vikram Batra's family and fiancé are doing now
The party high-command has even asked senior Congress leader Ambika Soni to become Punjab's CM. But she denied it and said that a Sikh face should lead the state. Sukhjinder Singh Randhawa's name was also sent to the party high-command. However, several sources suggest that Navjot Singh Sidhu did not let Sukhjinder Singh Randhawa grab the CM's chair.
Captain had warned that the party should be ready for a floor test if Sidhu or any of his likes were elected for CM's post. Therefore, Sidhu's name was a big no!
Randhawa and Sidhu, both are Jatt Sikhs. So, when Randhawa's name was put forward, Sidhu reportedly said that if a Jatt Sikh had to be made the CM, then the party should select him rather than Randhawa. If it was not possible, then a Dalit Sikh should be made the CM.
This is when Charanjit Singh Channi's name was put forward.
Who is Charanjit Singh Channi?
Current Chief Minister of the state, 58-year-old Channi is the former Technical Education Minister of Punjab.
He is a three-time MLA from Chamkaur Sahib.
He belongs to the Ramdasia Sikh Community and a lower-middle-class family from village Makrona Kalan in Chamkaur.
The family shifted to Malaysia to look for wor. However, they returned and started a tent business in Kharar.
He is a law graduate from Punjab University, an MBA from Punjab Technical University and currently pursuing his PhD.
Channi started his journey in politics from Municipal elections in Kharar. For three terms, he remained municipal councillor and for two terms, he remained the president of Municipal Council.
He first became an independent MLA in 2007, when Congress denied him the ticket. For a short time, he was also a part of the Shiromani Akali Dal. After that, in 2012, he joined Congress.
A #MeeToo case is pending against him as he allegedly sent an inappropriate text to an IAS officer.
Why did the party choose Channi?
The reports suggest that Punjab has one of the highest populations of Dalits in the country. SC/ST/OBC contribute around 32 per cent to Punjab's population. Charanjit Singh Channi, the new Chief Minister of Punjab also belongs to the Ramdasia Sikh community. The Jatt Sikhs only contribute 25 per cent to Punjab's population.
Therefore, the party has tried to distribute the power equally and please a particular section of Punjab.
Other than that, Shiromani Akali Dal has joined hands with Bahujan Samaj Party. So, Congress has tried to counter SAD's move.
Conflicts continue in Congress
Even after Congress chose a new CM for the state, the internal conflict continues. On Sunday, Punjab Congress has reportedly said, "Congress president will decide the party's fate in the next elections. However, given the circumstances, elections will be fought with Chief Minister's Cabinet under Punjab Pradesh Congress Committee, whose Chief Navjot Singh Sidhu is very popular."
Senior Congress leader Sunil Jakhar took to Twitter and criticized this statement. He said that Harish Rawat's statement is "baffling".
Other than that, he also lashed out at Ambika Soni's statement that a Sikh should lead the state. Jakhar reportedly said that those creating a Hindu vs Sikh issue in the state should apologize. However, Jakhar did not name Soni.
As Captain Amarinder Singh is not in the power now, it seems like his likes won't get power. The opposition parties are demanding an arrest of Sadhu Singh Dharamsot, who is a close aide of Amarinder Singh, from the new CM in connection with the post-matric scholarship scam.
Major challenges before Channi and Sidhu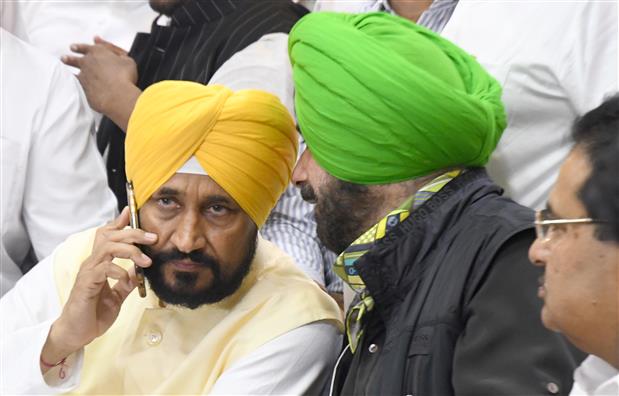 Both Sidhu and Channi were amongst the frontrunners to criticize Captain Amarinder Singh and his policies. Now, as the tables have turned, they need to prove themselves. The biggest challenge is that they just have approximately 3 months. The elections in Punjab are proposed in February 2022 and the model code of conduct will be implemented a month and a half before. So, Sidhu and Channi have to work really hard.
As mentioned earlier, they had proposed an 18-point agenda to Amarinder Singh, it will be interesting to see how many of these issues will be resolved by Channi and Sidhu.
Electricity rates
Sidhu wanted to cancel Power Purchase Agreements with Private companies to reduce prices. Will Punjabi's get electricity at reduced prices?
Eradicating mining mafia
Sidhu and Channi had earlier said that the state should start mining in order to come out of the financial crisis.
Liquor mafia
This is another illegal activity affecting the state's economy and public.
Employments
Amarinder Singh had promised door-to-door employments. What will Channi and Sidhu do to fulfil the promise?
Drug peddling
Sidhu has been blaming Bikramjert Singh Majithia and demanding his arrest. What would be Channi's action plan to eradicate drug peddling from the state.