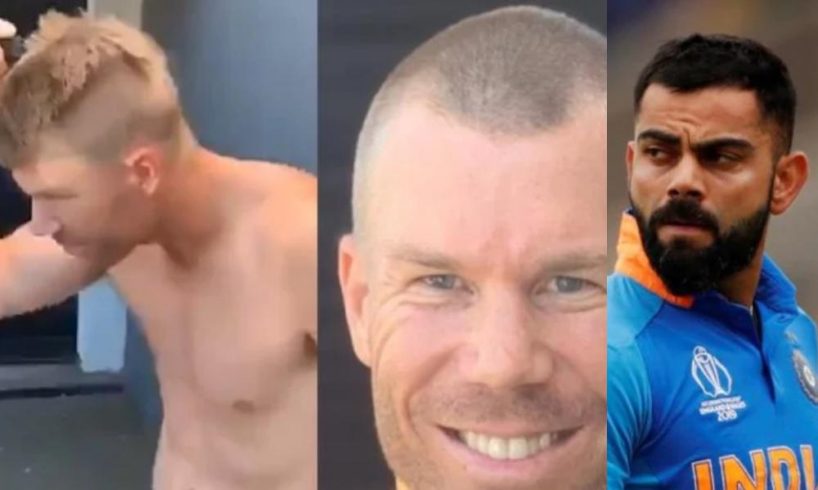 YDNews| "David Warner shaves head"| Two-minute read
David Warner shaves head
Australia's opening batsman David Warner showed in his support for the medical staff fighting Coronavirus pandemic in a unique way. David posted a video on his Instagram handle in which he can be seen shaving his head. He also posted a picture with his shaved head along with the video.
"Been nominated to shave my head in support of those working on the frontline #COVID-19 here is a time-lapse. I think my debut was the last time I recall I've done this. Like it or not."
David Warner shaves head

and nominated Virat Kohli
The cricketer also further nominated the Indian Cricket team's captain Virat Kohli to shave his head to show solidarity with COVID-19 fighters. He also nominated his teammates Marcus Stoinis, Steve Smith, Pat Cummins, Adam Zampa and Joe Burns.
Have a look at David Warner's post
Well, it would be great to watch Virat Kohli shaving his head in support of the medical staff around the world. However, the cricketer recently got a new hair cut from his wife Anushka Sharma.
Also read: Virat gets a new hair cut from wife Anushka | Watch video
The couple has also pledged to support the PM-CARES fund and the Chief Minister relief fund (Maharashtra).
Have a look at the post: