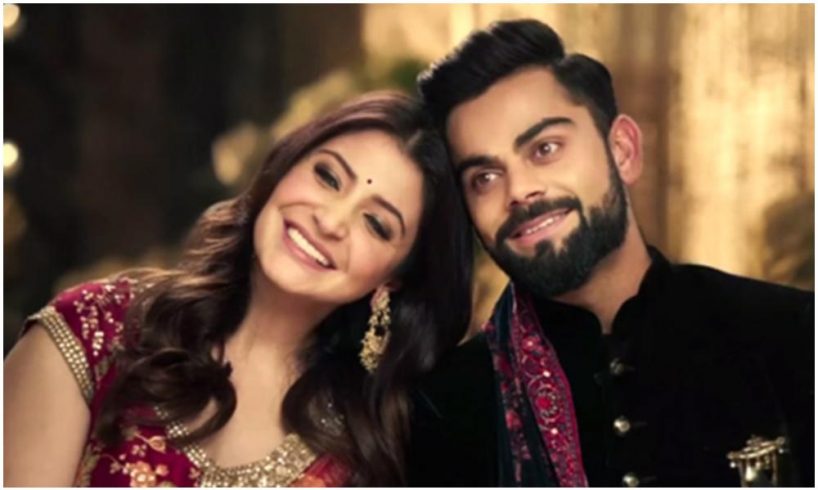 YDNews| 05:20 pm | One-minute read
Virat Kohli and Anushka Sharma have been earlier sharing awareness videos about Coronavirus and urged the people to stay home amidst the nationwide lockdown. Several celebrities have gone on their social media handles to share how they are utilizing their quarantine time.
Katrina Kaif was seen doing dishes and Deepika Padukone is learning piano in the meantime. While celebs are busy cooking, cleaning, reading books and having fun with their families, Virat Kohli and Anushka Sharma decided to experiment something unique.
On a lighter note, the duo has shared an adorable video where Anushka Sharma gives her darling husband Virat a new haircut. Yes! You hear it right. The actor is multi-talented.
The video has been posted on Anushka Sharma's Instagram handle. "This is what quarantine does to you. You allow things like these to happen," Virat says at the starting of the video.
Have a look at the duo's adorable video:
Also read: 5 cute Bollywood romantic movies you must watch in your quarantine time
Earlier this week, Anushka shared a picture with Virat with weird faces and wrote, "Self-isolation is helping us love each other in all ways and forms."
Have a look at the duo's photo:
As soon as Anushka Sharma shared the video, the fans flooded the post with heartful and lovable reactions.
Adorably, one of Anushka Sharma's fans who is a doctor commented on their post quoting "We stay at work for you, you stay at home for us! Stay safe, everyone and thank you for being strong in these difficult times!!"
Other appreciated Anushka Sharma and Virat Kohli for staying under quarantine and setting example for their fans.
Other than these two, Deepika and Ranveer are also frequently sharing their quarantine experiences on social media. Deepika is posting about the productive activities she does during the quarantine every day and has called the series of posts "Productivity in the time of COVID-19". While Ranveer is also actively posting about his quarantine days with his wife Deepika.