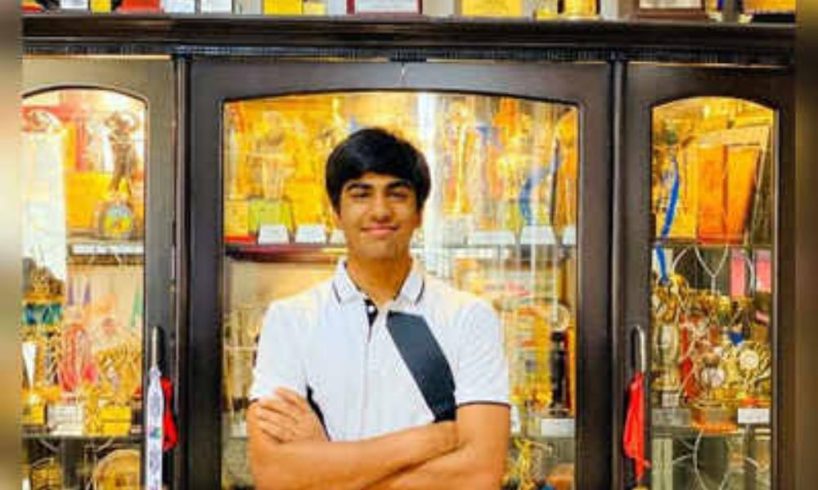 YDNews| 04:15 pm| COVID-19
COVID-19: Young golfer Arjun Bhati sold his 102 trophies in and raised 4.3 lakh for PM-Cares fund. The 15-year-old golfer made this sacrifice and the trophies included 3 world golf championships titles and national championship titles.
Arjun Bhati, who hails from Greater Noida, reportedly said that he sold all his trophies to his friends, relatives, and his parent's friends in order to raise the funds.
He said, "As everyone knows, our country is facing tough times and a difficult situation has arisen. I would like you all to come forward in helping the country. Do contribute in whatever amount you can."
Have a look at Arjun Bhati's tweet who donated for COVID-19 patients:
Also read: "Infected person passes the infection 406 others without lockdown", a study reveals the importance of social distancing
"In the last eight years, I had won 102 trophies, I gave them to get some money and now I have contributed Rs 4 lakh and 30 thousand to the PM-CARES Fund. I would like everyone to utilize this time and follow self-isolation," he added.
Further, he said, "I wanted to do my bit in India's fight against Coronavirus. Since I have no earnings of my own. So, I decided to sell all my trophies."
He said that trophies he can win trophies later also but he cannot sit idle when the country needs funds to fight against the deadly virus. This young golfer has done a remarkable job which is a very difficult task for any athlete.
In such difficult times, many sportspeople have come forward and contributed to fighting against Coronavirus. The list includes India Cricket team's captain Virat Kohli, former Indian batsman Sachin Tendulkar, Olympic medalist Mary Kom, tennis player Sania Mirza, and many others.
According to the reports, there are more than 4,700 Coronavirus positive cases in India and the death toll has reached 124.