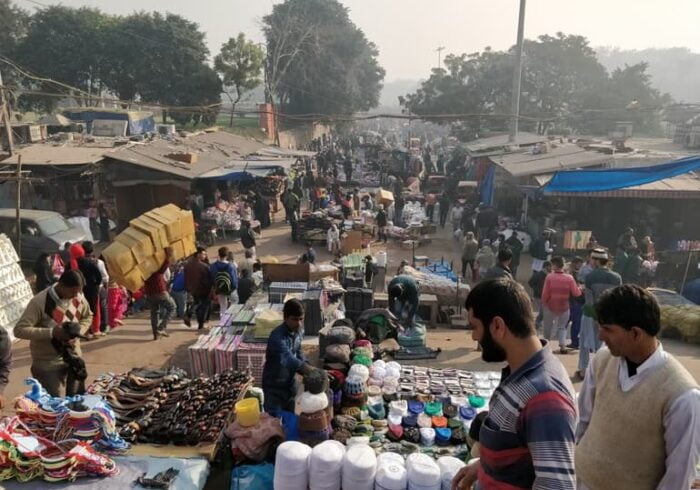 YD News | Three minute read
Chor Bazaar is one of the fascinating places in the national capital Delhi. This fully crowded market is a gem for those who always look for cheap yet great deals on every kind of stuff. You won't believe that in a small market, you will find almost everything.
From old cameras to the latest novels, you just tell what you want. Here in Chor Bazaar, you will get what you want. In this article, you will get a complete idea of what can you buy from this amazing and interesting market. Surely, this place will give you a sense of excitement as you will find different stalls and small shops all around.
There's a strong reason why Chor Bazaar in Delhi remains so crowded. You will find the oldest and the most unique stuff here. If you are looking for some antiques at genuine prices, Chor Bazaar is a must-visit for you. Here's what you can easily get in Chor Bazaar Delhi.
Mobile Phones and accessories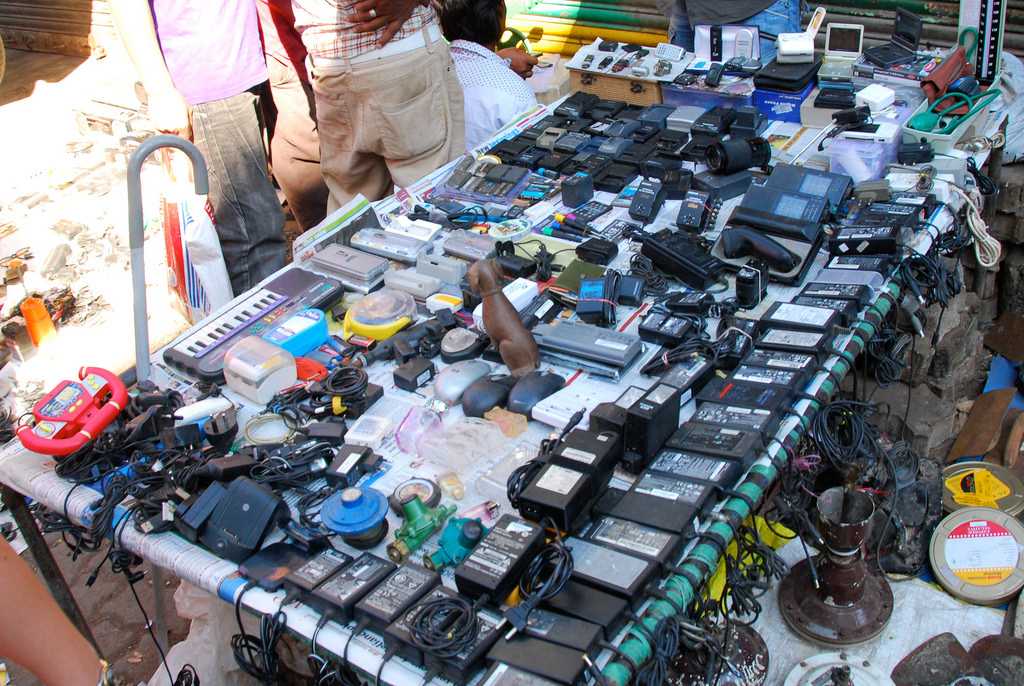 Here in Chor Bazaar, you will easily find cheap yet durable accessories for your mobile phone. Even you can get second-hand mobile phones easily here. You will find hundreds of stalls on the roads with people selling earphones, mobile covers, glass guards, chargers, SD cards, pen drives, USB cables etc.
From cheapest mobile phones to second-hand iPhones, you will find everything here. Though the prices are really genuine, you must be very cautious about the authenticity and originality of the products.
Novels and Books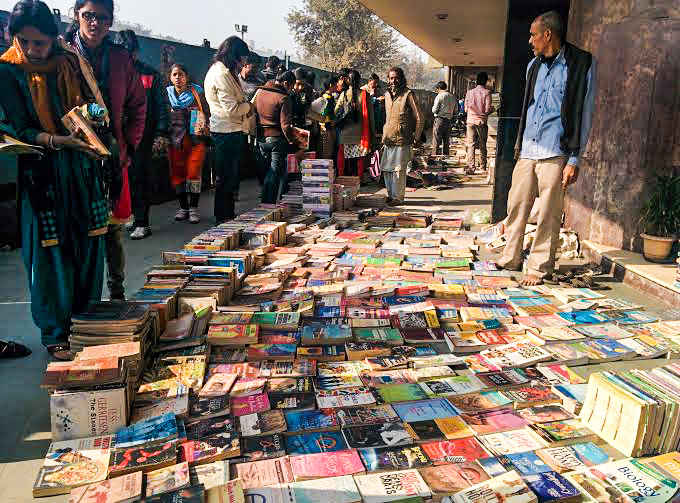 Undoubtedly, you will easily get some of the best sellers and the best reads of the market, here in Chor Bazaar. If you love reading books, you must visit Chor Bazaar on Sunday. Surely, you will find some jaw-dropping deals.
Other than novels, you will also find several books for entrance exam preparations. Also, the prices are very low. At some shops, you will even get books at a price of Rs. 100 per kg. If you are also preparing for some entrance exams and looking for books at cheap prices, you must visit this market once.
Cameras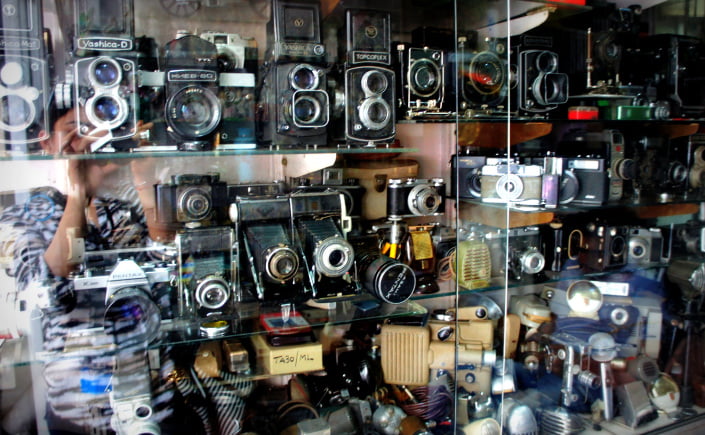 This place is a goldmine for those who have cameras and other related stuff. Even experienced photographers visit Chor Bazaar to find the supplies and accessories for their cameras. Also, you will even find old cameras here, if you love collecting them. In Chor Bazaar, you will get cameras from renowned brands like Fujifilm, Sony, Nikon, Canon, and Panasonic. In this case, also you must be cautious of the authenticity of the products.
Handbags
All the ladies out there who love purchasing new handbags, this is the place for you! In Chor Bazaar, you will find the cheapest yet durable handbags and wallets. You will easily get the first copies of the international handbag brands, here in Chor Bazaar. Most of the shopkeepers here deal in copies of Gucci, Louis Vuitton, Chanel, Charles and Keith etc. Other than the first copies, you will also find imported stuff, that is usually rejected from the company's end. So, you just need to keep your eyes and mind open to finding the best possible deal.
Clothes
Though Chor Bazaar is not the best clothing market, however, you will surely get good quality stuff at affordable prices. In this case also, here, you will find rejected material from brands like Luious Vuitton, Zara, H&M etc. For young ladies, this place is surely a goldmine. For amazing steal deals, you must visit Chor Bazaar. Also, it would be icing on the cake if you have good bargaining skills.
Sports and Gym equipment
For those looking to buy some gym equipment for home workouts, Chor Bazaar is the best. Here, you can buy dumbells, rods, barbells, and other related equipment at genuine and affordable prices.
Other than that, you can also buy different sports equipment at cheaper rates. From bats to rackets, here you will find everything. Also, shopkeepers in Chor Bazaar also deal in products of brands like Puma, Nike, Reebok, Addidas etc.
Shoes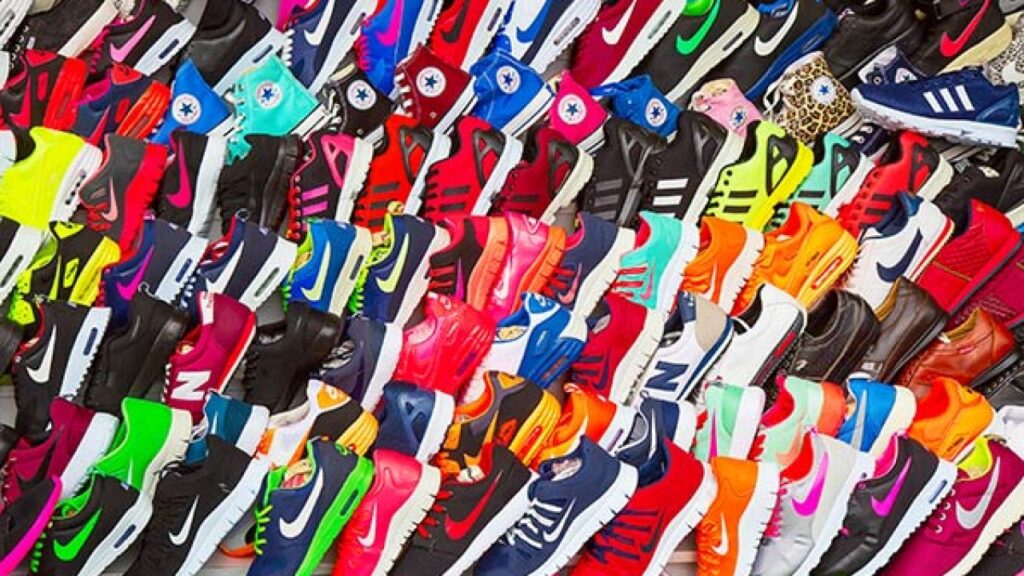 From men's formal wear to ladies' casual wear, in Chor Bazaar, you will find every type of footwear. At pocket-friendly rates, you get original and genuine products. All you need to be aware of is the quality and have an eye for the right and authentic product.
However, you can easily get first and second copies of famous international brands like Puma, LV, Jordan, Forever 21, Jimmy Choo etc. Undoubtedly, Chor Bazaar can give you a head-to-toe makeover at a much lesser price than you expect.
Food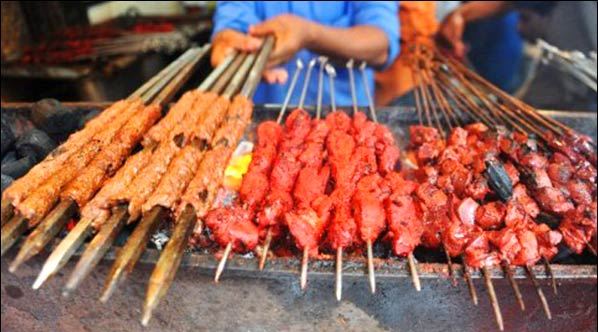 There can't be a market in the whole of Delhi where you don't find good quality, mouth-watering street food. Especially, when you are in Old Delhi, it becomes really difficult to resist oneself from tasting the intriguing delicacies. Chor Bazaar is old Delhi and this place is a heaven for non-veg lovers. The place is full of renowned restaurants that serve finger-licking food. For vegetarians also, there are hundreds of options to choose from.
Antiques
From jewellery to showpieces, everything is here in Chor Bazaar. This place is a hub of antiques. People from distant places visit here to find unique and antique stuff to decorate their shops, newly built houses. Because of antique stuff being sold at meagre prices, Chor Bazaar has also attracted a number of foreigners as well.
Important tips to keep in mind while being in Chor Bazaar
Beware and be safe of the robbers, and pick-pocketers.
Do not bring your expensive and valuable stuff with you while you are in Chor Bazaar. You may lose it because of the rush and hustle-bustle.
Not all the stuff being sold in Chor Bazaar, is authentic. So, you need to have an eye for the genuine one.
While buying expensive stuff like electronics, be very careful and ask as many questions as you can about the authenticity and originality of the product.
It would be great if you visit the place on Sundays as the Daryaganj market is also nearby.
Also, carry cash if you can as at many shops, your debit and credit cards won't work. Digital payment apps like Gpay and Paytm may work.
Don't just say yes to the first quoted prices. The shopkeepers in Chor Bazaar are always open for bargaining. It's just that you need to have the right skills.
How to reach Chor Bazaar
The nearest metro station is the Jama Masjid metro station. Undoubtedly, the metro would be the best option for you if you have to visit Chor Bazaar.