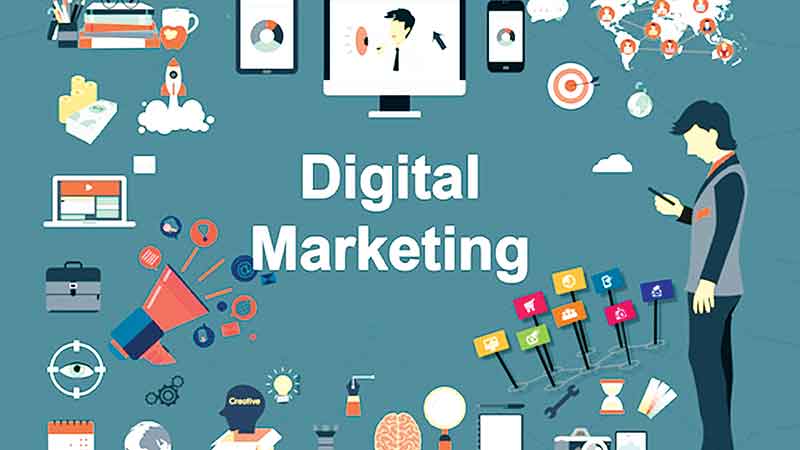 YD News | Two-minute read
With increasing access to the internet all across the world, it has become necessary for every business to have a strong presence over online media. The big brands and businesses are not the only ones that benefit from the digital space. It equally serves small businesses also. Online marketing can be a game-changer for small businesses. Therefore, even for small businesses, it is necessary to invest in digital marketing.
In this article, we will let you know 5 strong reasons why digital marketing is important for small businesses as well.
However, first of all, you should understand what Digital marketing is.
What is Digital Marketing?
It refers to the marketing techniques of a brand, company, or organization, that are carried out through the internet. In a layman's language, it is the marketing (of company, brand, person, organization) that is done online.
Several methods are used in the digital marketing space. It includes
SEO
Content Marketing
Social Media Marketing
Email Marketing
Pay-Per-Click
You must be thinking about how these marketing techniques can become helpful for small-scale businesses. A lot of small-scale businessmen think the same. They do not invest in digital marketing because of a lack of knowledge and time. For such business owners, digital marketing experts like Yellow Digit can be saviours. Here are the reasons why digital marketing is important for small-scale businesses.
Digital Marketing is cost-effective
Digital marketing techniques are much cheaper than traditional marketing methods. Also, the impact of digital marketing techniques is better than traditional marketing methods. It does not require huge investments. All it needs is time, patience and the right strategy, that digital marketing experts at Yellow Digit can provide you.
A small business can also get customers through social media for free with the right strategy. However, for that, you need an expert's help.
Digital Marketing helps you target right audience
This is one of the major reasons why digital marketing is becoming better than traditional marketing. It helps you target the right section according to your businesses' niche. Specific keywords help in targetting a particular set of people. With Email marketing, one can even pitch a particular person. Undoubtedly, digital marketing is considered the most personalized form of marketing.
Digital Marketing helps in brand building
As you continue to focus on digital marketing, the number of people knowing your brand/organization or small-scale business will increase. As the internet has a global reach, there are greater chances that you get global recognition.
The more your brand, your products get seen, the more it helps in brand building.
Digital Marketing provides equal opportunity for everyone
Internet is for everyone. All over the world, people have internet access. For small-scale businesses, digital marketing is a ray of hope as it gives equal opportunity to everyone. It does not matter on which level do you operate your business. If you follow the digital marketing right strategy, your small-scale business can become a part of the bigger ones in no time.
Digital marketing provides measurable results
There are several tools that can help you measure the results of your digital marketing campaigns and strategies. However, this is not possible with traditional marketing at all. Tools like Google Analytics, Ahrefs, Ubersuggest are helping even small-scale businesses measure the results of their efforts.
Also read: Finding the best digital marketing agency in Dehradun? Here's your destination!