We have listed the best private hospitals in Chandigarh Tricity.
Here you will find multi-specialty hospitals providing the right and credible treatment to the people of Chandigarh Tricity.
Chandigarh is an important union territory in the northern region of India. However, Chandigarh Tricity (Chandigarh, Panchkula and Mohali) has even more importance because of the population of various states residing there. The healthcare infrastructure has grown immensely in the last decade as the number of private hospitals has increased. Here in this article, we have a list of the best private hospitals in Chandigarh Tricity.
In this list, you will find multi-specialty hospitals providing the right and credible treatment to people of the Tricity for years. Have a look at the 10 best hospitals.
Mukat Hospital

Mukat Hospital is NABH and NABL accredited reputed private healthcare centre in the Chandigarh Tricity region. The hospital has a capacity of 80 beds, a Cardiac Cath Lab, coronary care unit, and a lot more to offer. Spread over an area of 50,000 sq. ft., it is one of the oldest hospitals in the Tricity established in the year 1994.
Around 20 diligent and qualified doctors at Mukat Hospital are skilled in different medical fields. Patients visit Mukat Hospital for treatments related to cardiology, orthopedics, gastroenterology, internal medicine, to name a few.
Key highlights
Intermediary Care Unit
Dialysis Unit
Central firefighting and detection system
Intensive Coronary Care Unit
Non-Invasive Cardiology
Address: S.C.O 47-49, Dakshin Marg, Sector 34A, Chandigarh
Contact: 9023-88-4444
Healing Hospital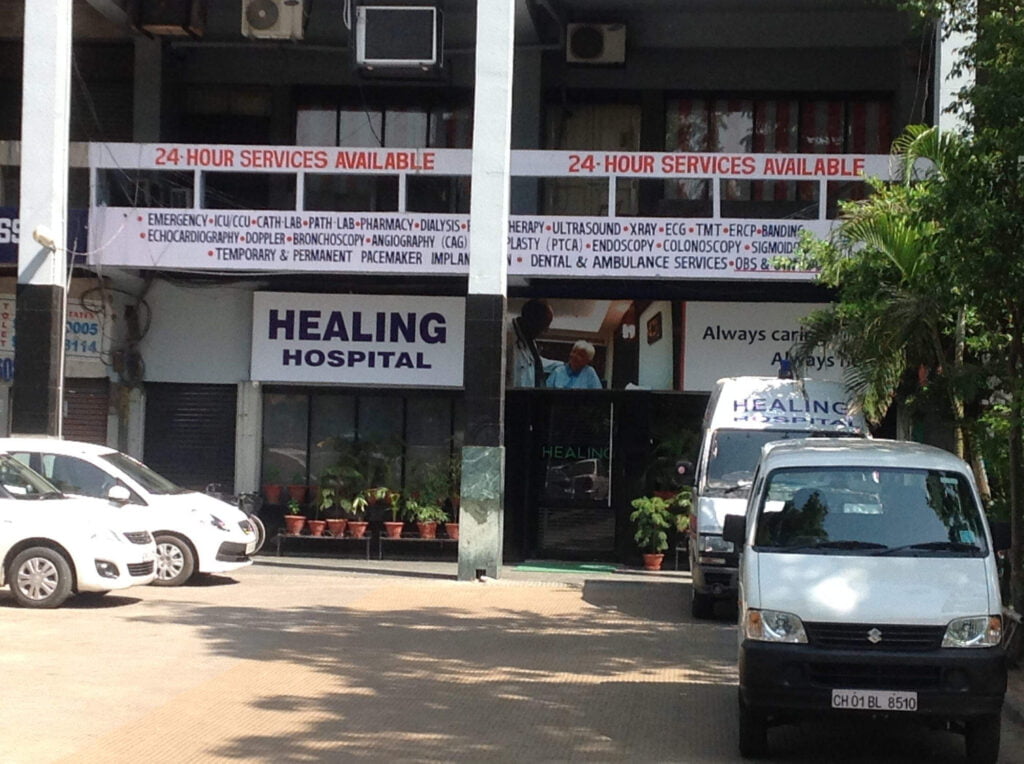 Mr. Sahibjeet Singh Sandhu is the brainchild of Healing Hospital. The hospital aims to provide affordable patient care maintaining complete transparency. NABH approved, the hospital has several departments fulfilling the needs of patients suffering from various diseases.
The expert team of doctors at Healing Hospital include Dr. JP Singhvi, Dr. Tarandeep Singh, Dr. KK Gombhar, Dr. Mayanka Kamboj and 29 other experts of various medical fields. With such a strong team and infrastructure, the hospital has a lot to offer to the patients.
Key highlights
Language translators
Airport Pickup and drop services for International patients
Support to Get a medical Traveling visa
-Single, deluxe and Double sharing suites Accessible for Individual relatives
Assist with Overseas currencies and local SIM cards
Address: Healing Hospital SCO 16-17-18-19, Sector 34-A, Chandigarh – 160022
Contact: +91-9464343434
Fortis Mohali
The name speaks for itself as Fortis has been providing vital services not only in Mohali but all over India. In Mohali, the Fortis Hospital is spread in an area of over 8 acres. Joint Commission International has accredited the hospital since 2007.
The hospital has a solid capacity of 348 beds and has been recognized as one of the best cardiac care centres in the region. Established in the year 2001, the hospital has served lakhs of patients with quality care and treatment.
Moreover, Fortis Cancer Institute (FCI), inaugurated in 2014, is the region's most modern Comprehensive Cancer Care Centre offering Medical, Surgical & Radiation Oncology.
Key highlights
Ranked best private hospital in the Tricity by The Week- Hansa Best Hospital Survey 2020
Senior cardiac specialists available 24×7
JCI accreditation
Best Green Hospital 2018
National Award for Excellence in Energy Management for four consecutive years
Address: Fortis Hospital, Sector 62, Phase – VIII, Mohali – 160062, Punjab
Contact: +91 172 469 2222, +91 172 502 1222
contactus.mohali@fortishealthcare.com
Also read- Top 10 hospitals in Jalandhar
Cloud Nine Care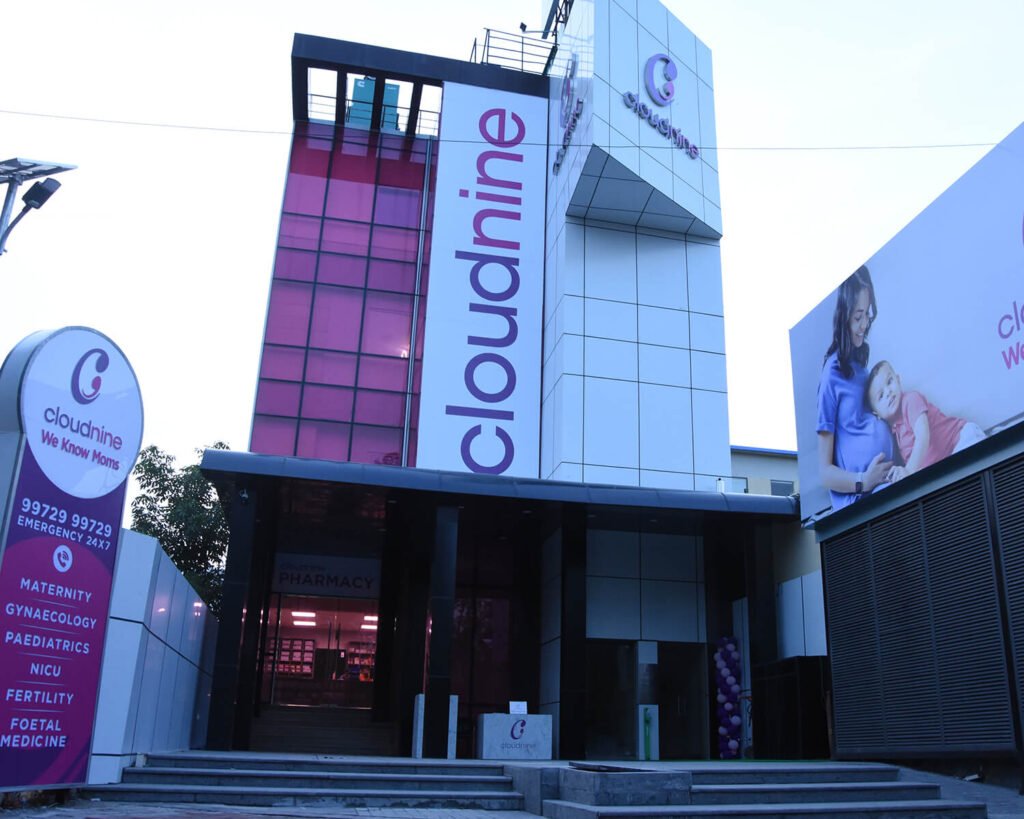 Cloudnine care is a dependable name in the medical industry providing excellent care and treatment in the field of obstetrics and gynecology. Dr. R. Kishore Kumar, a reputed Neonatologist, is the brainchild of this chain of hospitals.
Other than Chandigarh, you can find Cloudnine Care hospitals in Bengaluru, Chennai, Gurugram, Mumbai, Noida and Pune. The awards and recognitions are the real testimony of Cloudnine's success.
Other than Obstetrics and Gynecology, the hospital offers treatments related to infertility, nutrition and dietetics, cosmetology, neonatal care and much more. Moreover, they have stem cell banking facilities as well.
Key highlights
Home services including video consultations, vaccination, lab test etc
Recognized by various renowned groups, including India Today, Entrepreneur, Forbes
One of the best gynecology services in Chandigarh
Address: 48, Phase-2, Industrial Area Phase I, Chandigarh, 160002
Contact: 99724 99724
Amcare Hospital
The cornerstone of Amcare Hospital was laid in 2015. In the year 2017, it became fully operational. Now, Amcare is a 125-bed multi super speciality hospital aiming to provide quality treatment to the people of Chandigarh Tricity.
There is a strong team of 27 doctors at Amcare Hospital having different medical expertise. Generally, patients visit Amcare Hospital for treatments related to Neurology, Nephrology, Cardiology, internal medicine and Gastroenterology. However, the hospital staff provides assistance related to 23 other specialties.
Key highlights
24X7 Triage unit for emergencies
Fully equipped Radio-diagnosis facility
A 24X7 Dialysis unit
Fully equipped Intensive care, Cardiac Care units
High-Tech Cardiac Cath Lab
Skin, IVF, Ophthalmology and Dental Clinic
Address: Amcare Hospital, VIP Road, Zirakpur – Punjab
Contact: +91-7087000200, +91-7087000400
Max Hospital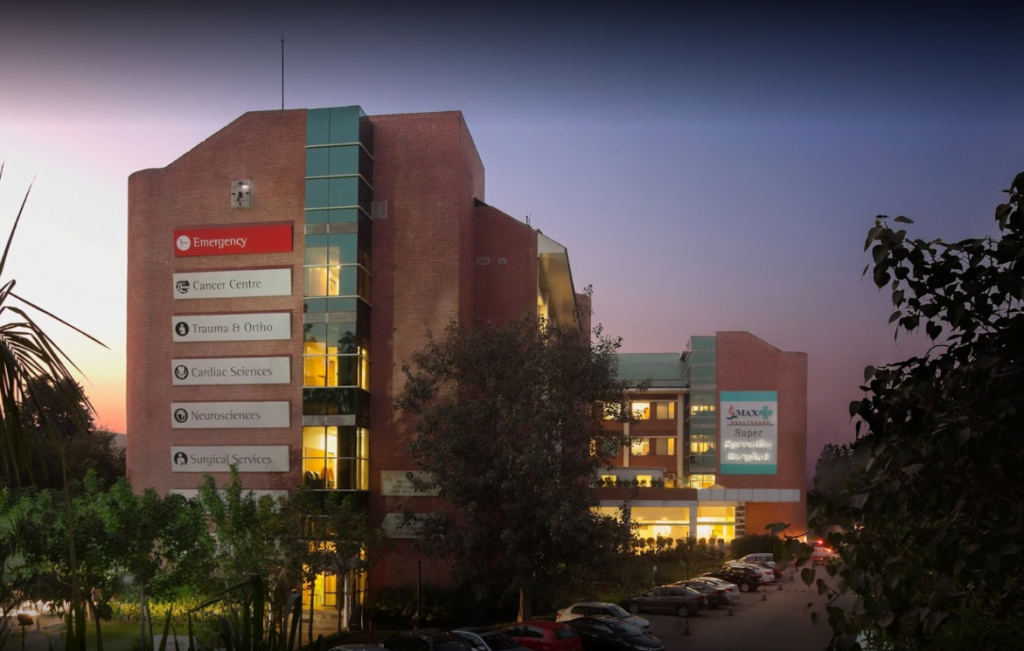 Max is another credible name in the medical industry. The hospital in Mohali is a unit of Hometrail Estate Pvt. Ltd. It offers quality patient care across medical disciplines of Neurosciences, Cardiac Sciences, Cancer Care, Orthopaedics among several others.
The hospital has a capacity of over 200 beds and it is equipped with world-class modern infrastructure. With 83 ICU beds, eight HDU beds, and eight high-end modular Operation Theatres, Max Super Speciality Hospital, Mohali never fails to bring the best for their patients.
Key highlights
A team of more than 80 stalwart doctors
Over 350 trained and skilled staff members
More than 26 clinical specialties
Medical Intensive Care Unit (MICU), Surgical Intensive Care Unit (SICU), Critical Care Unit (CCU), and Cath Labs
Address: Max Super Speciality Hospital, Near Civil Hospital, Chandigarh Road, Phase 6, Mohali, Punjab, 160055, India
Contact: 0172-5212000
Landmark Hospital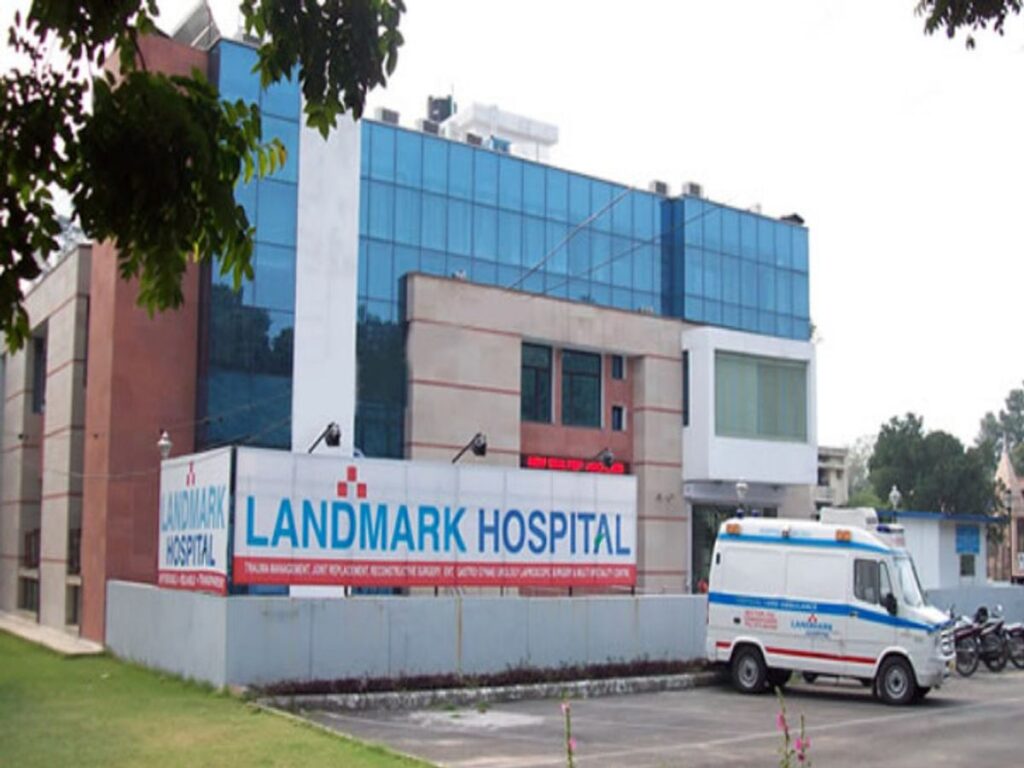 Landmark is one of the first trauma management and joint replacement hospitals in Chandigarh. A team of well-read and qualified doctors at Landmark Hospital, who have experience of more than 25 years, serve the patients with dignity and passion.
At Landmark Hospital, there are four operation theatres that make it efficient to provide emergency treatment to multiple patients at a time.
Key highlights
Modular OT
AC rooms
24 hrs – Ambulance
24 Hours Doctor on Duty
INTENSIVE CARE UNIT (ICU)
24 hrs – Power backup
ECHO / TMT / HOLTER
CT Scan / MRI Scan
Address: Site No I-II, Sector 33-C, Chandigarh
Contact: +91-172-402-7000
Grecian Hospital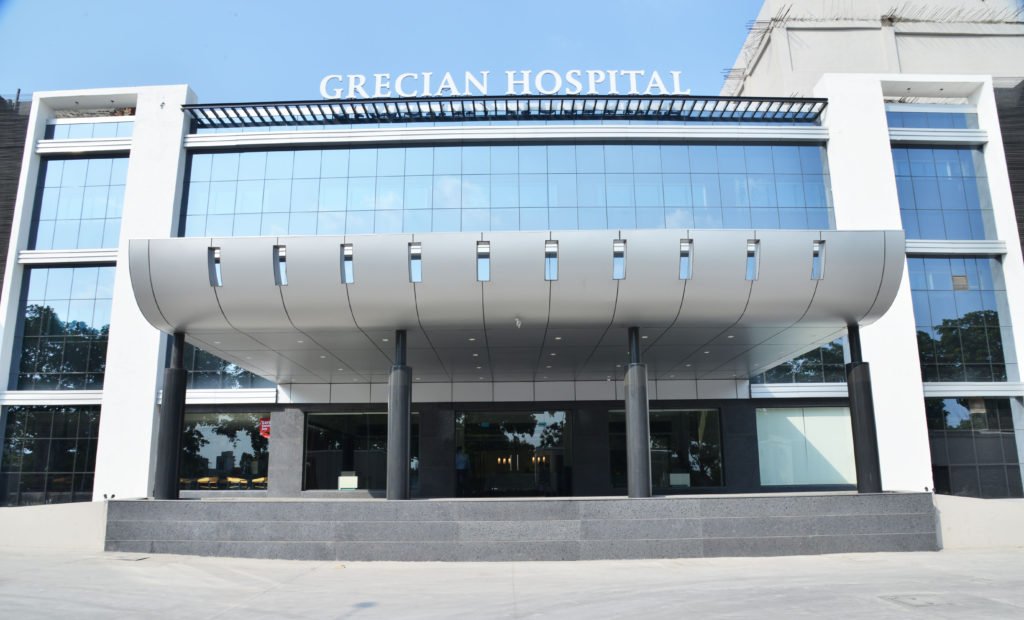 Grecian Hospital is another well-equipped medical institute with more than 350 beds, multiple pharmacies, and diagnostic labs. A recognized name amongst the doctors of Punjab, Dr. Shivpreet Singh Samra is the Managing Director at Grecian Hospital.
The hospital provides treatment related to 15 different clinical specialties. Since its inception in the year 2006, the hospital has been a helping hand for patients from all sections of society.
Key highlights
Oncology/Cancer
Cardiology/Heart
Critical Care and ICU
Surgical Oncology
ENT
Dentistry
Internal Medicine
Cardio Thoracic Surgery
Nephrology and Urology
Orthopedics
Address: Sector 69 Sahibzada Ajit Singh Nagar Mohali, Punjab-160062
Contact: 0172-4696600, +916283705192
Doctor Square Hospital
Dr. Sanjeev Kumar is the director of Doctor Square Hospital in Chandigarh. He has experience of over 13 years. Specializing in the field of pain management, he aims to offer quality treatment to patients at affordable prices.
Other than him, the team at Doctor Square is full of young, enthusiastic and caring practitioners. The list include Dr. Abhishek Dhawan, Dr. Ritu Chhabra, and Dr. Kulwinder Singh. They manage concerns related to various medical fields like obstetrics, gynecology, dentistry, to name a few.
Key highlights
Emergency services
In-house Pharmacy
ECG tests
High Dependency Unit
Address: SCO 18, Vip Road, High Street Market, B-Block 140603
Contact: +91-08048130590
Abhilasha Hospital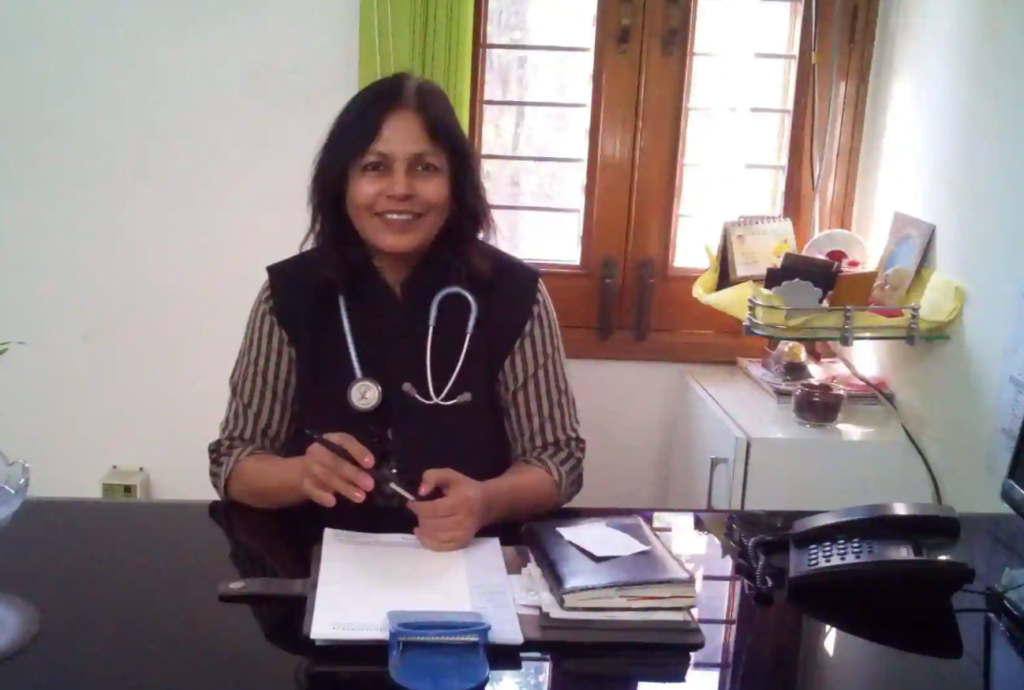 Abhilasha Hospital is another reliable obstetrics and gynecology centre in Chandigarh. Dr. Renu Tayal is the head of the Department of Obstetrics and Gynecology. Her experience of more than 34 years tells a lot about her skills. She handles high-risk pregnancy cases with ease.
Other than her, Dr. Pradeep Kumar Tayal is a dependable member of the team at Abhilasha Hospital. He is the head of the Department of Medicine. He also has experience of 34 years in the medical industry.
Key highlights
Paediatrics
Neonatology
General and Laparoscopic surgery
Nutrition and Dietetics
Obstetrics and Gynecology
Address: 201, 35A, Sector 35, Chandigarh, 160022
Contact: 0172 260 6557, 9877941321