We have compiled a list of top 10 hospitals of Jalandhar
Since the city has been known for its healthcare infrastructure, there are plenty of reliable and trustworthy medical centers.
Jalandhar is one of the most developing cities in Punjab. It has always been a hub of the medical industry and is known for its health care infrastructure. There are ample of renowned hospitals that not only serve the city people but the whole state.
When it comes to quality treatment, the hospitals in Jalandhar are always preferred because of the experienced doctors and cost-efficiency. Not only the government hospitals, but the private hospitals are affordable and reliable in terms of healthcare. Here in this article, we have compiled a list of the top 10 hospitals in Jalandhar, Punjab. Have a look at it.
Patel Hospital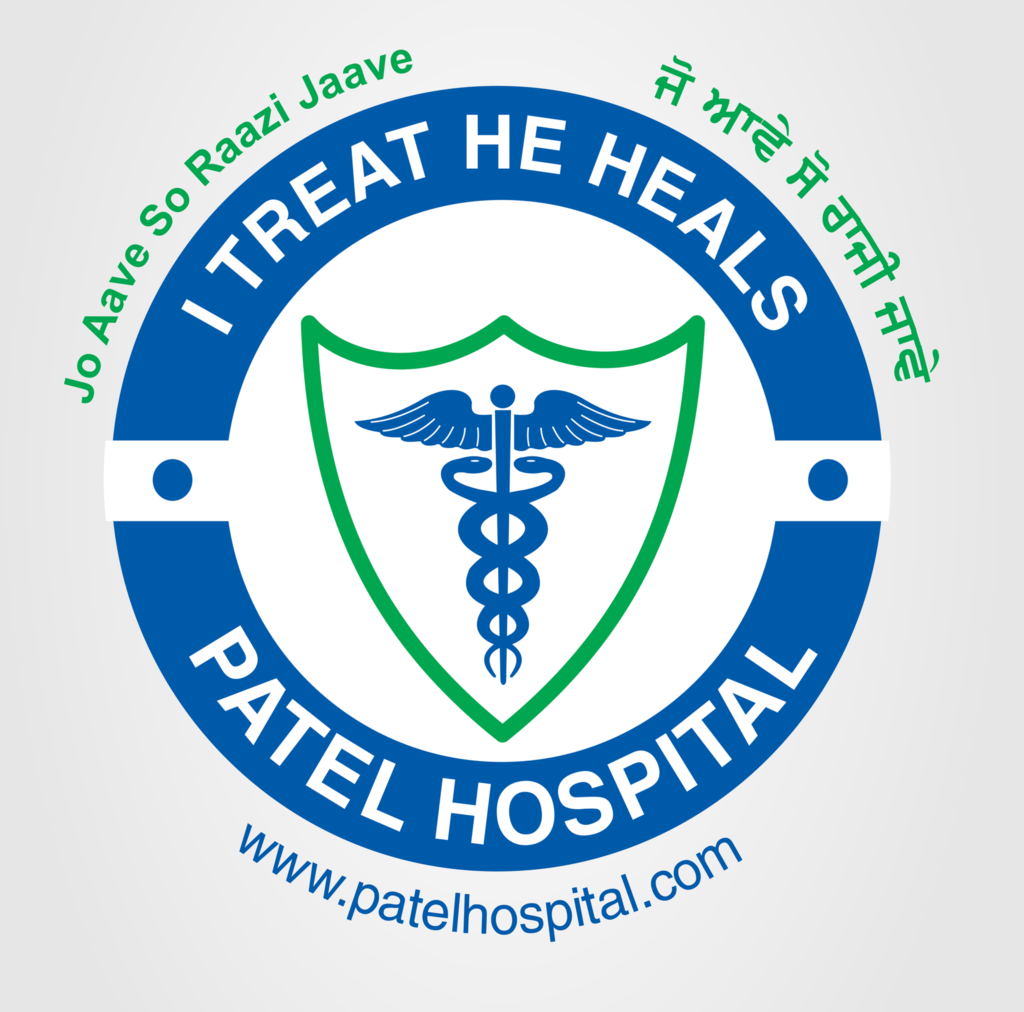 Patel Hospital is one of the oldest and most reputed hospitals in Jalandhar. Dr. BS Chopra and Dr. SK Sharma established Patel Hospital in the year 1976 with 20 beds only. However, now, the hospital has grown immensely in terms of infrastructure.
There are 200 beds available at the hospital with 65 always reserved for cancer patients. Also, it became the first private cancer hospital to become fully functional in North-West India with all facilities for oncology and cancer surgery.
Key highlights
Robot-Assisted surgical systems for urology, head and neck (ENT), gynaecology, bariatric and gastrointestinal surgery.
NABL accredited Pathology laboratory
3D Video Laparoscopic surgical system for urology and GI cancer surgery
Vast pool of medical talent from premier institutes of the country and abroad
Contact: +911815241000
Civil Lines, Jalandhar City, Punjab
NHS Hospital
NHS Hospital is a hub of experienced doctors and surgeons helping the residents of Jalandhar with their skills and expertise. This super-speciality hospital has a capacity of 125 beds. Patients visit NHS Hospital for treatments related to neurology, pulmonology, ENT, gastroenterology, radiology to name a few.
Dr. Shubhang Aggarwal is one of the most senior and experienced doctors at NHS. He has been serving the needy for more than 18 years now and specializes in the field of orthopaedics.
He says, "We are committed to provide modern, ethical and scientific treatment of arthritis and bring the latest technology in joint surgery from the world over, to the people of Punjab."
Key highlights
Orthopedics and robotic joint replacement
Neurology
Neurosurgery
Gynecology
Dentistry and much more
Contact: +911814640181, +911814633333
Kapurthala Rd, Opp. Sports College, Jalandhar, Punjab 144008
Capitol Hospital
Capitol Hospital is an NABH and NABL approved Multi-specialty hospital in Jalandhar. The hospital is known for its extensive services in different medical fields. With an aim to serve the local community, Dr. CS Pruthi established Capitol Hospital in the year 2014.
Dr. CS Pruthi is an experienced and skilled cardiologist who has been practicing and serving the people of Punjab since 1983. The hospital aims to provide pocket-friendly treatment and has tie-ups with various government relief schemes. Also, it has a program called cashless treatment for emergency cases.
Key highlights
Department of Oncology
Department of Cardiology
500 staff strength
250 OPDs daily
Cashless treatment program
Contact: 084275-84275
Pathankot Road (NH-44), Near Reru Chowk, Jalandhar -144012
Oxford Hospital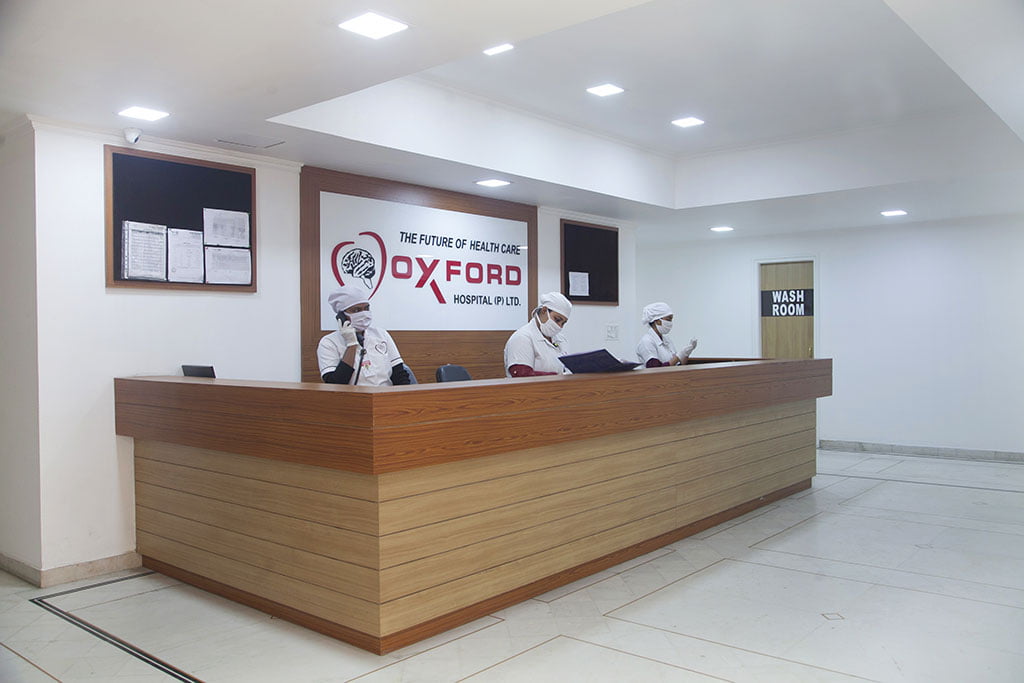 Oxford Hospital is the brainchild of Dr. Gurbeer Singh Gill who is a reputed and dependable cardiologist in Punjab. With a motive to serve the people of Jalandhar, he established Oxford Hospital.
The skilled staff at Oxford Hospital has completed over 25,000 heart surgeries since its inception. The numbers speak volumes about the health and medical infrastructure.
Other than Dr. Gurbeer, there are some renowned doctors serving patients at Oxford Jalandhar. The list includes Dr. SPS Sooch, Dr. Deepanshu Sachdeva, Dr. Parmod Mahender and Dr. Ramesh Sachdeva.
Key highlights
In-house pathology, CT Scan & X-Ray
Fully loaded Ai-conditionaed cardiac ambulance for emergency
Microbiology & Pathology Lab
Fully Equipped Cardiac OT
Cardiac Recovery Section
Fully Equipped Neuro OT
Radial Lounge
Fully facilitated Deluxe & semi Deluxe Private ward
Contact: +919855000028, +911815080752
305, Lajpat Nagar, Near Nakodar Chowk, Jalandhar (144 001), Punjab
Also read- Indira IVF- Largest and the most trusted IVF Centre chain in India
Star Hospital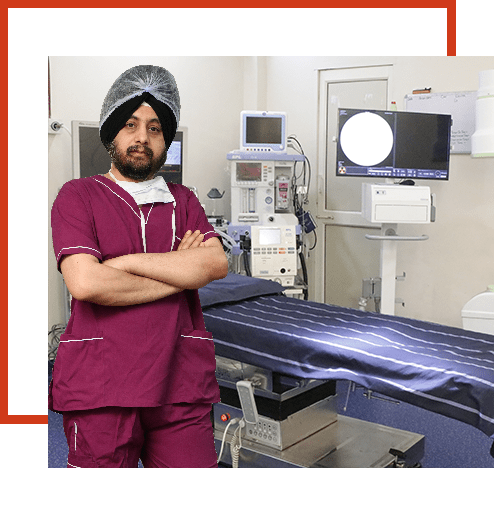 Dr. Jagmeet Singh Ahluwalia is the man behind the success of Star Hospital Jalandhar. He is a diligent and well-qualified surgeon helping people with weight loss surgery as well as laparoscopic surgery.
Other than that, he provides treatment for the issues related to urology, gastroenterology, and orthopaedics.
Key highlights
Weight loss surgery
Surgery for diabetes
Hiatus hernia surgery
Lap. Hernia surgery
Gall bladder surgery
CBD surgery
Appendix surgery
GI cancer
Contact: +919888958889, 01814674888
9-A, Link Road, Jalandhar, 144003
Shrimann Hospital
Shrimann Hospital is one of the most well-equipped hospitals in Jalandhar in terms of medical infrastructure. The hospital has a capacity of over 300 beds and there are 20 different departments.
Moreover, the hospital has an experienced group of doctors who are giving their services for years. The list of board of directors of the hospital includes stalwarts like Dr. VP Sharma, Dr. Harmeet Paul Singh, Dr. Rajiv Bhatia, and Dr. Ajay Marwaha. All of them have immense experience of more than two decades in the healthcare sector.
Key highlights
Different types of rooms including suite, super deluxe, semi-private, economy
Free bus services for patients
Post Operative ICU
Post Cath Unit (PCU)
Heart Command Centre (HCC)
Intensive Cardiac Care Unit (ICCU)
Contact: 0181 5017777, +91 81451 81451
Jalandhar Pathankot Road, New Reru Chowk, Jalandhar, Punjab
Pal Hospital
Pal Hospital is also one of the oldest hospitals in Jalandhar. Late Dr. Madhuri Aggarwal and Dr. Dharam Pal established this hospital in the year 1968. For more than 5 decades, the expert team at Pal Hospital has been serving the local community.
They have been catering to people with gynaecology and obstetrics services. In the year 2009, pediatric and eye care services were also added to the list of services. Since then, the hospital has treated over 7000 patients with cataracts.
Key highlights
State-of-the-art modern equipment for suitable treatment
Eye care services
Gynecology
Treatment for piles also available
Contact: 9872377155, 0181-2227155
Partap Bagh, Jalandhar, Punjab 144001
palhospitaljalandhar@gmail.com
PIMS Hospital
Punjab Institute of Medical Sciences was established in the year 1999. It is the first government medical institute in Doaba region. PIMS Medical and Education Charitable Society, Department of Medical Education & Research and the Government of Punjab conceptualized it.
Undoubtedly, it one of the leading medical institutions in Punjab known for its state of art facilities, best medical education and comprehensive personalized care offered to all at an affordable cost.
It is a 750 bedded hospital having 6 critical care units including (ICU, ICCU, NICU, PICU, SICU, and MICU).
Key highlights
Government-funded hospital with skilled staff and quality infrastructure
Obstetrics & Gynecology
Orthopedics and Physiotherapy
Surgery
Psychiatry
Chest & TB
ENT
Ophthalmology
Pediatrics
Skin, VD and Leprosy
Dental
Contact: 0181-6606666, 0181-6606000
Punjab Institute of Medical Sciences, Garha Road, Jalandhar – 144 006, Punjab
SGL Hospital
In the year 1995, HH Swami Baba Kashmira Singh founded SGL Hospital with 50 beds. However, now this super specialty hospital has a capacity of over 350 beds. Moreover, it has a team of 24 qualified and accomplished doctors.
Patients visit SGL Hospital for concerns related to cardiology, nephrology, urology, general medicine, pediatrics, obstetrics, ophthalmology among others.
Key highlights
Blood bank services
Lab services
General ICUs, HDU, Cardiac ICU, Neuro ICU
Step down ICU, Post Operative Cardiac Recovery, Cath Lab, Cardiac OT, dialysis unit
Contact: +91-181-504 3300, +91-181-248 1205/1206
Garha Road, Jalandhar-144 022 Punjab
info@sglhealthcare.org, info@sglhospital.org
BBC Heart Care
BBC Heart Care is one of the most credible and reliable health centers in Jalandhar. Dr. CS Pruthi established this hospital in the year 1996. He is an experienced cardiologist and a renowned name in the medical industry.
The hospital claims to be the first to initiate bypass surgery in northwest India. It is also the first hospital where beating heart bypass surgery was performed on a 90-year-old patient.
Key highlights
Coronary artery bypass surgery (CABG)
Open heart surgery for valvular & congenital defects
Closed heart surgery
Vascular surgery
Thoracic surgery
Off-Pump Coronary Bypass or Beating Heart Surgery
Coronary Artery Bypass Grafting (CABG)
Heart Value repair and replacement
Surgery for Congenital Heart disease
Contact: +91-181-2222244, +91-181-2222266, +91-181-2222288, +91-181-2222299
301, Lajpat Nagar Jalandhar City, Punjab, 144 001