YD News | Two-minute read
From Satya Nadella to Sundar Pichai, there are many Indian origin CEO's ruling the renowned global companies. Another Indian has recently made to this list of the Indians at the top positions of the firms that operate worldwide. British citizen and Indian born Leena Nair have recently been announced as the new global CEO of Chanel, the world-famous French designer label. Leena has joined the never-ending list of Indian-origin people leading the global giant companies.
In January 2022, Leena Nair will start her journey as the global Chief Executive Officer of Chanel. The rile is said to be based out of London.
Leena Nair is currently associated with Unilever, from where she started as a trainee. For 30 years, Nair has been a vital employee of the leading FMCG firm Unilever. She will leave the post of Chief of Human Resources at Unilever to join Chanel.
It is to be noted that Leena Nair is the first woman to become the global CEO of Chanel. Also, she is the first Indian-origin and first Asian to fill the role.
Here are some interesting facts you need to know about Leena Nair- the new CEO of Chanel
Engineer turned HR
Leena Nair was first an engineer before she pursued her career in Human Resources. Leena received her engineering degree from Walchand College of Engineering. She also worked at a research lab as an electronic engineer. However, she did not enjoy being an engineer and wanted to switch her field. Therefore, she started pursuing human resources and also graduated from a Top B school with a gold medal.
The Big Switch
For Leena, it was not easy to switch from engineering to Human Resources. Some reports also suggest that her father was against her decision. However one of her professors at the engineering college helped her follow her passion.
She was quoted by TIME, saying, "Luckily, I had a mentor, a professor who taught me management and engineering studies. That person kept on encouraging me and told me that I had a talent for the people."
Leena's journey from Kolhapur to London
Leena has an interesting and journey from Kolhapur to London. Her journey inspires a lot of young women from small towns. Leena did not graduate from any top foreign university like the other Indian-origin CEOs of global companies. She was born and brought up in Kolhapur, Maharashtra and did her schooling from there. Later, she did her graduation from Xavier School of Management in Mumbai.
Started her career as a management trainee
Leena Nair joined Hindustan Unilever, one of the biggest FMCG firms, as a management trainee in the year 1992. She worked with Unilever for 30 years and went on to take various roles on factory levels at HUL plants in Tamil Nadu, West Bengal and Maharashtra. As per the reports, only two per cent of women were employed at the factory level when Leena joined Unilever. Also, she had an amazing journey of 30 years from a management trainee to becoming Chief of Human Resources.
Indra Nooyi- The Mentor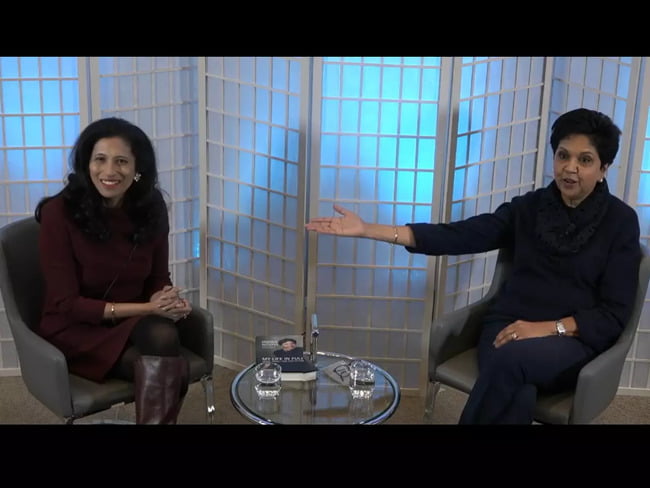 Indira Nooyi is the former CEO of Pepsico. Leena Nair calls Indira her mentor and good friend. It is to be noted that Leena is now the second Indian origin woman to become the CEO of a multinational firm.
See how Leena grew at Unilever in 30 years
1992: Management Trainee
1993: Factory Personnel Manager at Lipton
1996: HUL Employee Relation Manager
2000: Hindustan Lever India HR manager
2004: Home and Personal care India HR General Manager
2007: HUL Executive Director HR
2013: HR senior Vice President at Unilever and global head of diversity
2016: Chief Human Resource Officer at Unilever (The first Indian origin and first Asian to fill the role)
Also read: Harnaaz Sandhu: All you need to know about Miss Universe 2021