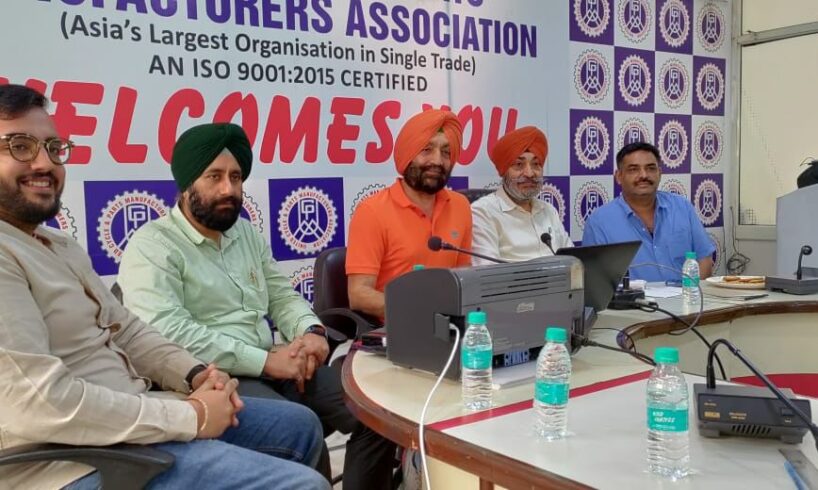 Ludhiana: A camp under the able guidance of their president DS Chawla for COC registration for fixing reflectors on bicycles as per guidelines for MSME was started in United Cycle & Parts Manufacturers Association, with senior officers from the Bureau of India Standard, Government of India.
Cycle Manufacturers were very anxious about getting their units registered, however, 26 members of the MSME sector completed their formalities. The camp will continue till 30th June 2023 from 10 AM to 5 PM every day excluding Sunday, the 25th of June.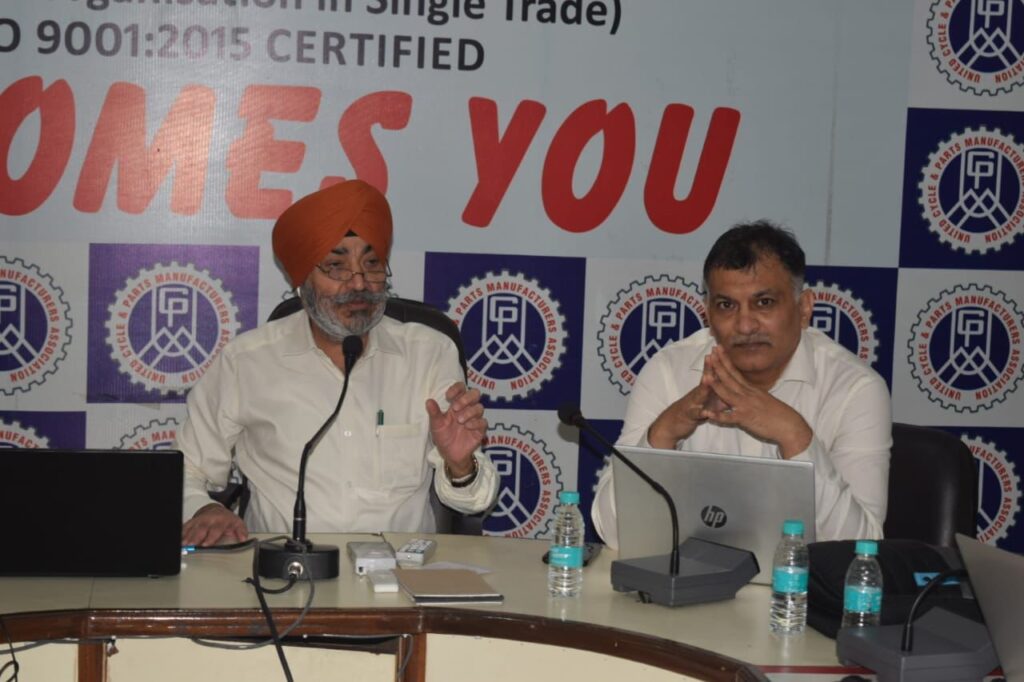 The documents you require for the same are a Copy of the G.S.T. certificate all three pages and a copy of the Udyam registration certificate (all other documents will be completed by UCPMA).
Fee for micro units: Rs. 10000.00 + 18% G.S.T. (with plant & machinery upto 1 crore & sale upto 5 more)
Fee for small units: Rs. 40000.00 + 18% G.S.T. (with plant & machinery upto 10 crore & sale upto fifty crore)
Fee for medium units: Rs. 40000.00 + 18% G.S.T. (with plant & machinery upto 50 crore & sale upto two hundred fifty crore)
Fee can be paid by credit cards/debit cards/online banking only (no cheques, or drafts will be accepted by the portal)