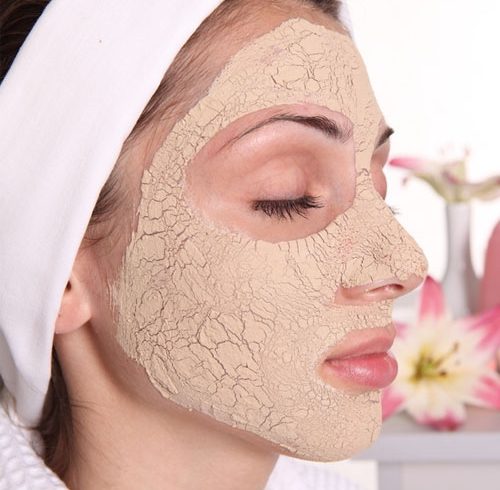 YDNews| 06:40 pm| "Skincare with natural products"
Skincare with natural products
When it comes to caring about our skin and body, it is very difficult to find out what kind of products are good or harmful for our skin. Talking from my personal experience, it is a struggle for every girl to choose one product out of millions of them which can for a fact lay nourishment to their skin. Because the skin is something that we girls can't risk.
If you are also confused while the selection of the skincare products. Then we will suggest some of those kinds of products that will make your skin glowing and pretty. So try Skincare with natural products and glow your skin at home with these easily available products at home.
Skincare with natural products:
Multani Powder
We know you have heard it for quite a long time starting from your grandmother to us but Multani Mitti is magic for your skin. It can help you remove the dust particles by deep your skin deeply. The work in done inside thew skin but the results are shown outside as your skin becomes clear and glowing.
Use the Malai on the top of fresh milk on your face
My mother once told me that putting malai on your face will make it feel and look as soft as a feature. Believe me, I have tried it myself, but the only thing is this can make your skin release a lot of oil. So, people with oily skin, if you want to you can use it but don't use it infrequent intervals.
Skincare with natural products: Aloe Vera
Yes! Although it smells very bad but has a bundle of benefits hidden in its bitter taste. Try Aloe Vera apply it on your skin and see how it cleanses your face in no time. It will also provide your skin with nourishment and glow that you lost due to your work-life stress.
Also read: Ramayan: Ramanand Sagar's show creates history once again | Gets highest TRP in BARC measurement
Skincare with natural products: Haldi plus malai
If Malai is doing good on your skin but your skin type is oily then you can use malai by adding a pinch of Haldi into it and wait to see your skin getting all the attention.
Skincare with natural products: Curd
Your skin pores require something cool so you must try applying curd on your face to smoothen your skin and provide it coolness. Curd is a must for your skin especially when your skin is dying deep inside in this scorching hot weather.
Skincare with natural products: Dry orange peels
You might like to eat the tasty oranges but did you know the orange peels are beneficial for your skin? Dry the orange peels in the sun till the time you can make a dry powder out of it. When you crush the dry orange peels and they become a powder, you can apply it to your skin by mixing it with rose water. It can provide hydration to your skin.