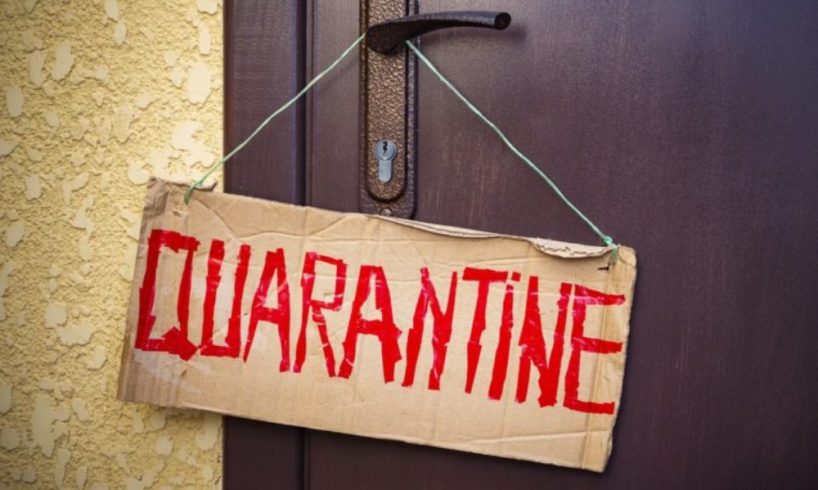 YDNews|"Quarantine solutions"| 02-minutes read
"Coronavirus effect": While the whole nation is under home quarantine and the government is trying to stop the spread of this deadly disease, people are quite bored to be locked inside the 4-walls of their houses. Are you confused about what to do if you are in a home quarantine? Well here's a helping guide for you that can save you from the "Coronavirus effect".
Well, this is the perfect time to ask yourself certain questions. When was the last time you read a book? or when was the last time you cooked for yourself and your family?
Staying inside your houses is the only solution to lessen or completely finish the effect of this ongoing situation. So if boredom has struck you in your home quarantine days, here are some ways to escape it.
Also read: Coronavirus can stick to your mobile phone surface, here's how you can sanitize it
"Quarantine solutions"
Here are some ideas for things you can do during your home Quarantine triggered by Covid-19 pandemic:

Practice Yoga and meditation
When was the last time you said hello to the early morning sun? Here's an opportunity and you must grab it. Put on some YouTube lessons and practice Yoga and meditation at home. Too lazy to do it? Some motivational videos might help.
Make some Khana khazana recipe
I bet your busy schedules would not allow you to enter the kitchen to even boil a glass of water. But now, the kitchen is calling you with open arms. Try to make your favorite dish on your own. Step into your mother's shoes and become Masterchef for a few days. Maybe you can add up something in your experience list.
Read a book
Well, I bet the novels you bought are still kept in your drawers or almirahs covered in a hell lot of dust. Clean it up and start reading that book. Invest your time in good and positive things. Rather than wasting it on the Internet and reading Coronavirus memes.
Clean your messy room and wardrobe
It's time to make your mother feel proud of you. Clean up your messy room and wardrobe which has got many unnecessary cloths.
How about Netflix and chill?
Well, Web Series are all on your rescue mission. They can save you from the boredom tub.
Gardening can also help
When was the last time you conversed with your plants and water them? Well, the plants at your home are waiting for you. So, invest your time to water them and take care of them as well.
Help your mom with house chores
Do dishes, iron clothes, clean the house and see what spark it brings to your mother's face.
Talk to your elders and siblings
Even if you work from home, try and spend time with your family. Come out of your virtual world, your home quarantine requires more interaction with the family. So make the best out of it. Make your life like Hum Sath Sath Hai, not like a Bigg Boss house. Just kidding!
What about the workout and stuff?
Remember you purchased a few dumbells for your workout? Well, the time to use them has arrived. Here's a motivational video from the Bollywood actor Vicky Kaushal who started working out at home amid lockdown:
So use these "Quarantine solutions", stay safe and healthy. Have an interesting home quarantine!