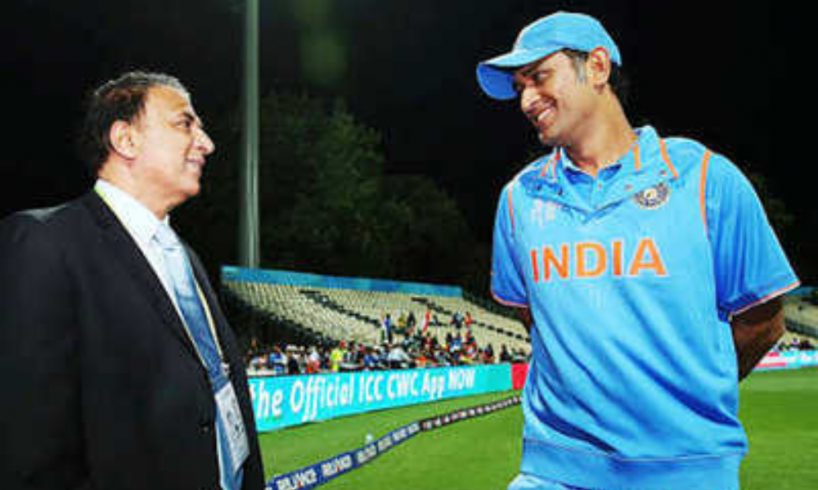 YDNews|"MS Dhoni might not be seen in T20 World Cup cricket squad"| One-minute read
Mahendra Singh Dhoni is one of the most talented Indian cricket players and a favourite of the countrymen. However, his retirement is unimaginable for every individual out there.
In a recent interview, former India captain Sunil Gavaskar reportedly quoted about his feeling that MS Dhoni would not be able to make it in the India squad for T20 World Cup.
The game is slated to be played in October-November in Australia. But "MS Dhoni might not be seen in T20 World Cup cricket squad," says Sunil Gavaskar.
Further, he also said that personally he wants to see Dhoni playing for the country but the same is quite unlike to happen.
"Dhoni is not someone to make big announcements so I reckon he would silently retire from the game", he added to his statement.
Dhoni, 38 was last seen playing from India at the World Cup 2019 held in England. However, the Indian team was knocked out in the semi-finals. Since then, he has been on furlough. The audience wants to see him back in action.
The player is due to appear in the upcoming Indian Premier League (IPL). Earlier in a statement, Indian head coach Ravi Shastri stated that Mahi's selection in the team totally depends upon his performance in the latest edition of IPL.
The IPL 2020 edition was originally scheduled to begin on March 29. But due to the ongoing Coronavirus outbreak, the organizers had to postpone the game.
Now the new beginning date of the IPL 2020 is April 15.
Initially, Dhoni was training along with his Chennai Super Kings squad.
The training was stopped as a precautionary measure to the Covid-19 pandemic.
The virus that created a world health emergency has so far claimed over 11,00 lives all over the world. The number of cases and deaths are increasing with each passing day.